Almost 100 toys have been kindly donated by a local business to St Vincent de Paul for Chrismas 2019.
Freedom Spinal Health in Letterkenny held their annual appeal day on Friday last, when they accepted toy donations instead of payment for treatments.
The toys are then donated to SVP and distributed amongst the local community to families in need.
The day was greatly supported by members of the practice and by people in the locality who dropped in to make generous donations.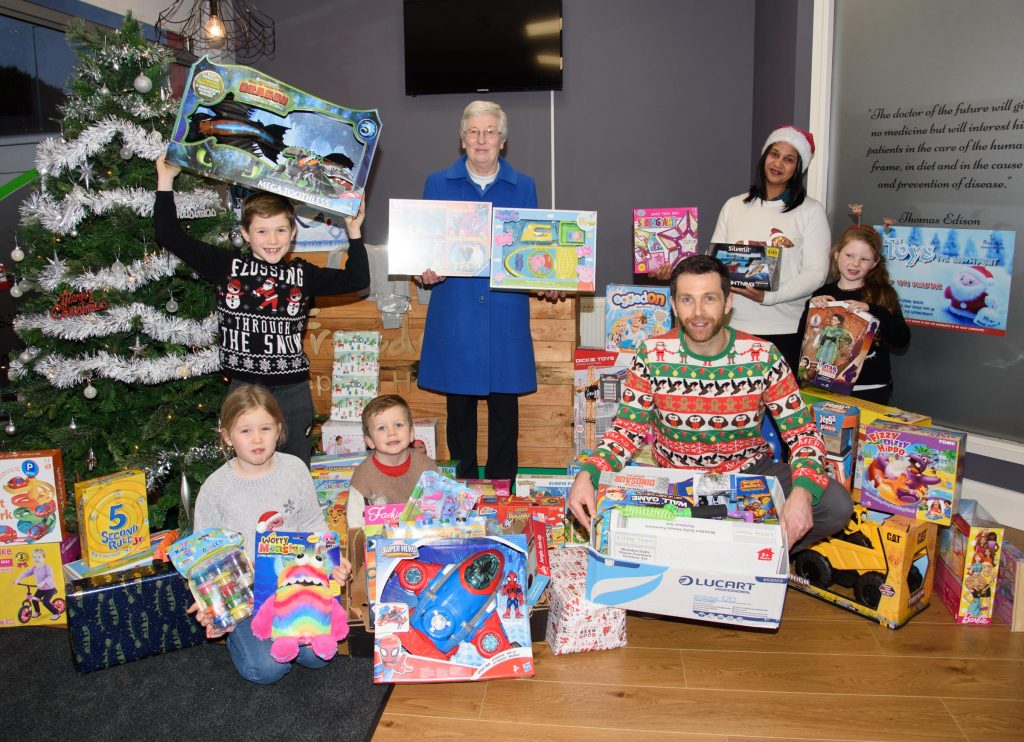 There were also many donations at the Buncrana practice and almost 100 toys in total were collected.
Anthony Lavin, Chiropractor and Practice Owner would like to thank all those who donated so generously to make it such a successful and wonderful event.
He hopes this will bring festive cheer to many children and their families.
Tags: