The partying never stops in Sister Sara's Letterkenny, where there are some amazing nights out planned for this Christmas week and the New Year.
The Letterkenny superpub has booked top-class DJs and artists for your festive nights out from now until New Year's, including DJ Tubbsy, Keith Fletcher, Dj Marty Temple and Dj Oisin Kelly.
With unrivalled party atmosphere in Sister Sara's, there is only one place to guarantee a fantastic night. So if it's chart, old skool classics, party anthems mixed in with all your favourite Christmas music with a splash of country there is one place to go – Sister Sara's.
Don't forget Sara's Kitchen will be serving up top food all through the holidays too.
Your entertainment needs are going to be very well catered for with these fantastic party nights: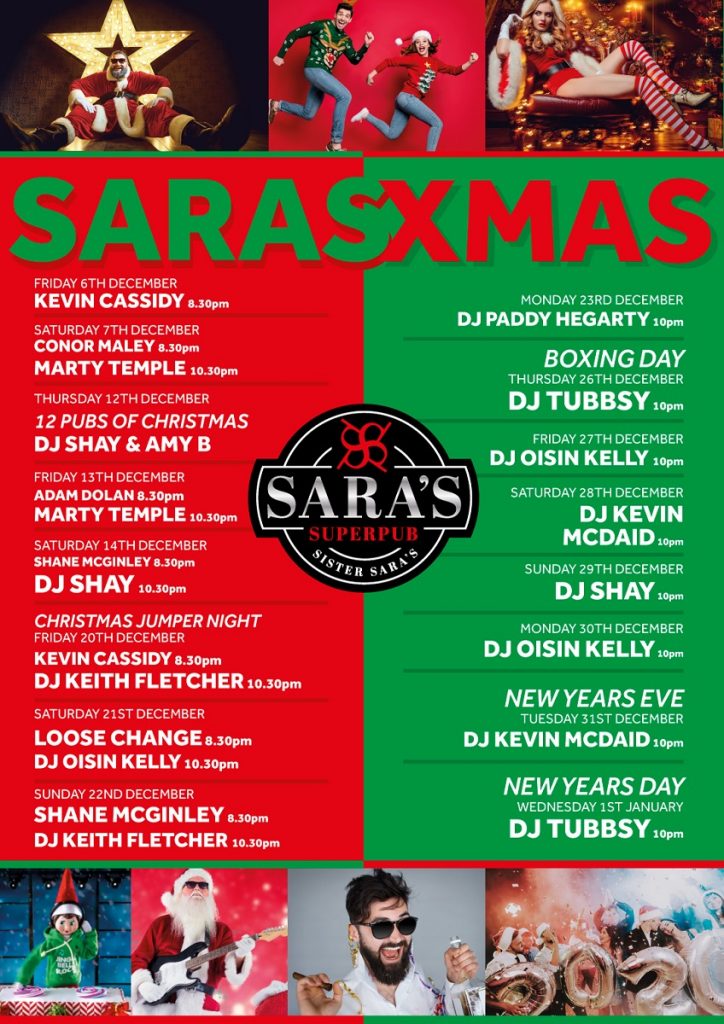 Check out the Sister Sara's Facebook page for all the updates: www.facebook.com/sistersaras
Tags: