Businessman Johnny Harte left his native Raphoe many years ago but his heart will always be close to The Diamond. He travels the world with his business Five Farms Irish Liqueur but always keeps in touch with home. This is Johnny's My Donegal. 
What is your favourite place in Donegal and why?
Beltany Stone Circle outside Raphoe. It is a very spiritual place and it doesn't matter what religion you are. Our ancestors built this monument and we are all descended from them. It is a special place.
Who is the one person in Donegal that you look up to and why?
My Mother. She is 89 but never complains and never has. She used to have a saying that went along the lines " the old people used to say" and only recently did she say "I am one of them now" but we don't think so.
What's your happiest Christmas memory in Donegal?
I'll have to be careful here but a long time ago Santa for some unknown reason decided to leave our toys not under the tree like every year but beside our beds. When the time came to go downstairs it was decided to keep the lights out so as not waken Mammy or Daddy. When discovering there was nothing under the tree there was huge conservation until Mammy arrived with the suggestion that maybe Santa had been tired and did we look upstairs at the bottom of the bed. When the light went on in the bedroom … well little faces lit up because Santa is a great man.
If you could change one thing about Donegal what would it be?
Rebuild the railways. They should never have been taken out.
What has been Donegal's proudest moment in recent years?
Donegal winning the 2012 All Ireland football final. In Style.
If you found a magic wand that allowed you to grant one wish for Donegal, what would it be?
Three months of Sunshine in the Summer.
What is your favourite Donegal-made product?
It used to be Oatfield Emerald Sweets but now it has to be Hanna Hats.
Who is Donegal's greatest ambassador around the world and why?
Daniel O'Donnell. I've been lucky enough to travel around the world and I don't know how many times I've come across people from Kansas city to Auckland who have been touched by the genuine kindness of Daniel O'Donnell.
What is your earliest memory associated with Donegal?
Is when my father took me to see Donegal play Offaly in the 1972 All Ireland football Semi-Final. I'd been to see Donegal before but not in a setting like Croke Park. The disappointment was overwhelming when we lost and Daddy bought us Kentucky Fried Chicken to cheer us up. It's still my favourite fast food!
What has been the biggest compliment you've ever received?
A few years before my Dad died he said to me one day " you sound like your grandfather now" . I never met my grandfather James Harte but I met people growing up who revered him.
Who is your favourite Donegal sportsperson of all time?
Patsy McGonagle. I don't think anyone has done more work for sport in Donegal. He worked at all codes. I was not one of his star sports prodigies but I was lucky enough to be trained by Patsy at, Gymnastics, Soccer and Skiing!
What is your favourite Donegal restaurant/bar?
Friels Bar and Restaurant in Raphoe.
What is your favourite Donegal saying or expression?
Aye surely. You never really know if someone is agreeing or having you on.
What is the biggest challenge facing the people of Donegal today?
I would say that access to the larger economy in the state has held Donegal back. The county needs to have a motorway link to Dublin to allow business thrive.
What is your favourite food that you associate with Donegal?
Answer… Spuds. New potatoes, butter and a raw onion.
Is there anything that really annoys you about Donegal or its people?
Can't think of any.
Who is your favourite Donegal entrepreneur?
Tim Kelly , The Kelly Group. Tim never forgot his roots and has given employment to so many people in Donegal in Britain over the years. A true gentleman.
If you had a hundred million euro to improve something in Donegal what would it be?
There is an ancient Chinese saying that a society should be judged by how it treats its weak and its old. I would spend all the money to ensure all our weak and all our elderly are properly looked after.
Where's the most unusual place you've logged on to Donegal Daily?
Ballina, New South Wales , Australia.
Nomination for best dressed Donegal person?
Raj Meehan, always only the best gear.
Is there anything about Donegal that you are very proud of? (example: our culture/language)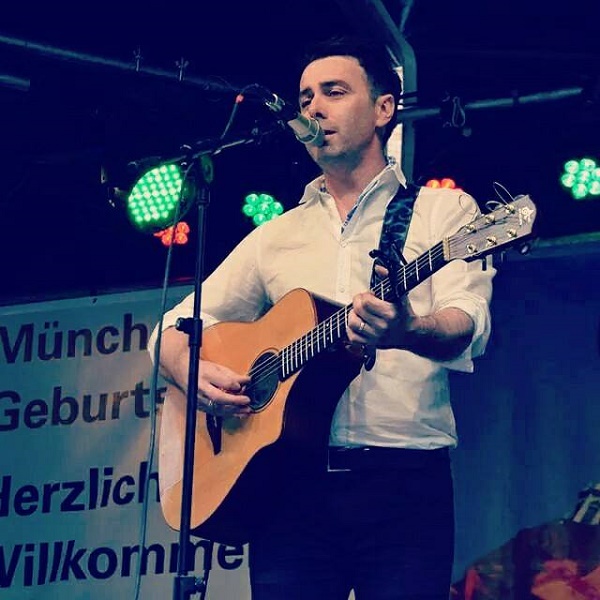 Our music. Clannad, Enya, Rory Gallagher and Micky Joe.
What is the most rewarding thing about what you do?
Seeing ideas come to fruition. Procrastination is the curse of progress.
Tags: