Stephen Coyle, a business development consultant from Strabane, like to challenge himself.
So it didn't come as a surprise to many when he spent 8 days trekking 5,364m to reach Everest Base Camp just to pop the question to his Donegal girlfriend Siobhán Dolan.
Stephen started planning the proposal to Siobhan from Killygordon back in October when he was back in Ireland visiting family.
With the help of his younger sister Natalie, he was able to pick out the perfect ring for the occasion.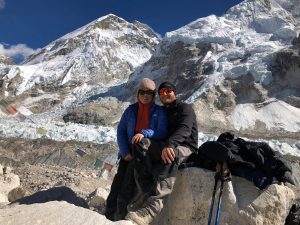 When Stephen was 22, he decided he needed a change so he got a work visa for Canada and left home.
The couple met when he was planning to leave Ireland and Siobhan decided to quit her job to go travelling with him.
They have been traveling together for 8 years and have been to over 50 countries.
In that time, they lived in New Zealand, Canada and the United States.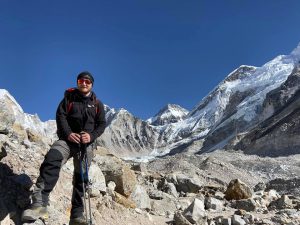 Stephen has been hiking and climbing since was a child with his father, starting with the hills of Donegal to the French alps Mount Blanc a few years ago.
He always wanted to see Everest in real life and knew Siobhan would be able to do the trek with him.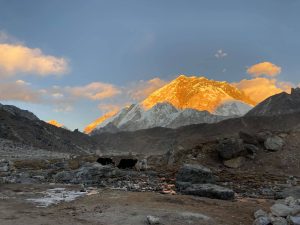 Even though Stephen has flown in and out of the most dangerous airport in the world, Lukla, he still felt nerves on the day of the proposal.
"On the days trekking up together we were alone, so it gave me chance to think about what to say, but once it came to it, my mind went blank and I got nervous.
"But I was able to calm down and get my words out," he said.
Crying and laughing, Siobhán was overcome with emotions.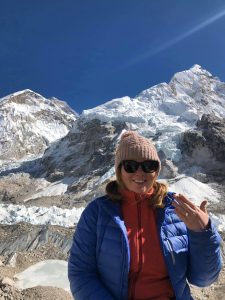 Stephen and Siobhán are currently packing their bags in Kathmandu before going to Varanasi, India.
Tags: