Operation Transformation and St. Michael's GAA Club
The hugely popular 'Ireland Lights Up' walking initiative returns in January 2020, in partnership with the GAA, Operation Transformation, and Get Ireland Walking.
GAA clubs across the 32 counties will once more ensure 'Ireland Lights Up' by turning on their floodlights and hosting community walking groups during the eight-week broadcast period of the hit RTÉ show (which returns to our screens each Wednesday from January 8th to February 26th).
SO… Do you want to get moving and active this New Year, but you have nowhere to go?
Do you find it hard to find a safe and well-lit area to go for a walk during the dark winter months? Well, again for a 2nd year in a row, St. Michael's is hosting the Operation Transformation, get Ireland Walking Campaign in the Creeslough Gaa Pitch, starting Thursday the 9th January until February 27th at 7pm. So here is your opportunity to get together and socialise in a healthy way.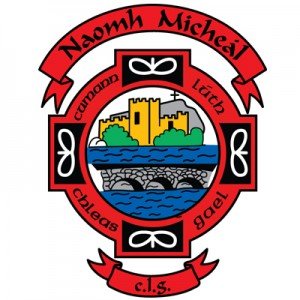 All are welcome to come to this event which starts this Thursday at 7pm!!
NB if you are interested in attending please ensure you are wearing suitable clothing, such as appropriate footwear, warm clothes and high vis vests. If you have any underlying health conditions please visit your doctor prior to attending the walk. There will be leaders on hand to assist on the night if needed.
Congratulations
Congratulations to Michael Langan on his Man of the Match, display against Monaghan in Ballybofey on Sunday last in the McKenna Cup.
Win a House
Official Donegal GAA tickets for the house draw are available to purchase in Arnolds Hotel, Dunfanaghy and Brian Dolan's Office, Creeslough, priced at €100 each . With a terrific range of prizes, including
1st Prize of a four bedroom house in Dublin worth €400k,
2nd A brand new Mazda 2 car,
3rd A 7 night Holiday,
4th €1000 in cash
5th prize of a one nights B&B, with a round of golf for 2 in Carton House, Co. Kildare.
A fantastic opportunity to win a property in Dublin for just €100, while also helping the Donegal GAA teams with their new facilities.
Tickets can also be purchased online at winyourhouseindublin.com
or Phone the ticket Hotline 086 6047089.
Club Draw
Tickets for the annual GAA Club Draw will be on sale locally shortly and St. Michael's Club members will be round the areas shortly selling tickets door to door.
Club Website
Our new club website is www.clgnaomhmicheal.com. This is a great addition to the club and we hope over time that it becomes the one place where we all go to get all the information about the club, including the club history, all news stories, weekly club notes, fixtures and results, online lotto, club membership, photo gallery and our sponsors.
We also hope the site will be of particular benefit to our away members and fans where they can stay up to date with everything that is happening, so please visit the site on a regular basis, to keep up to date with all that is happening within our club.
Pitch Gates
All Managers and everyone else who uses the Club Naomh Micheál Pitch at The Bridge in are asked to please close the Gate as they leave.
Tags: