A major competition at DMG Motors Donegal Town is proving to be a big success with more than 200 people already entered for a free car!
There is just five months left in the 'Get your car for free @ DMG giveaway', with the grand draw taking place in May 2020.
The draw invites all used car customers at DMG Motors to enter for the chance to win their car for free.
Everyone who purchases a used car from DMG Motors between May 2019 and May 2020 will receive a ticket to a draw to get the price of their car back.
The three-step entry system is:
1 – Buy a used car from DMG Motors Donegal Town
2 – Like DMG Motors on Facebook
3 – Tag your friends in the Facebook offer page here: https://www.facebook.com/pg/DMG-Motors-221791084500477/offers/
Each customer who buys a used car at DMG will receive a unique number on delivery which will be placed in the draw.
The winner will be drawn independently on Friday 1st May 2020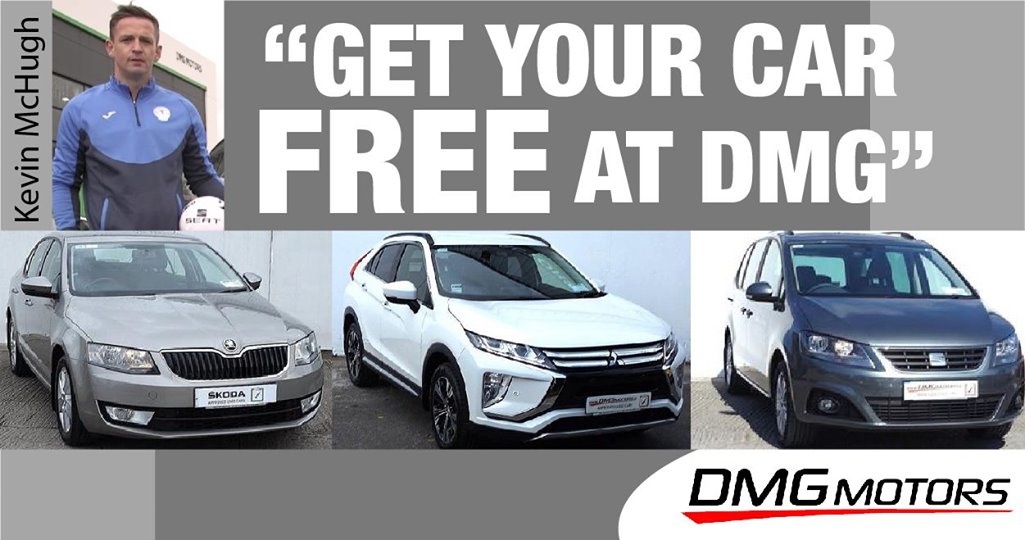 If you fancy your chances in this major draw, you'll be spoilt for choice if you are looking for a used car at DMG Motors. They have a wide range of makes, years and price points to suit every driver. The team are always on hand to answer questions as they pride themselves on selling quality second-hand cars and abiding by the highest levels of customer service.
So, if you're thinking about a used car in 2020, there's no better time to see what DMG Motors have for you. And there could be no better extra bonus than the chance to win the price back for free!
Browse the current stock now at: www.dmgmotors.ie
See the Facebook offer for giveaway T&Cs: https://www.facebook.com/pg/DMG-Motors-221791084500477/offers/
Tags: