The bright students of Donegal had another successful year at the BT Young Scientist Exhibition, with one entry winning two of the top awards.
Coláiste Ailigh student Cormac Breathnach won the award for 'Best Project in Irish' and 1st Place Biological and Ecological Junior Individual for his project.
The study looked into the impact of the lack of ash available in hurling and explored the need to try out other trees in Ireland.
Two projects from Scoil Mhuire were highly commended, including Jennifer Doherty's look at 'exercise recovery time in teenager's dependent on the type of sport' and 'a classification of fingerprint patterns among Irish adults' by Andreea Radu and Philomena O'Brien.
Abbey Vocational School students Ella Doherty and Ailbhe Loughney were highly commended for their project on 'Flax as an alternative to heavy duty plastic strapping'.
The overall winners in the 56th BTYSE were Cormac Harris and Alan O'Sullivan, both aged 16, from Coláiste Choilm, Cork. Their project was a statistical investigation into the prevalence of gender stereotyping in 5-7 year olds and the development of an initiative to combat gender bias.
It has been an exciting few days for Donegal students at the exhibition, which opens again to the public today, Saturday.
Check out this picture gallery from Colaiste Ailigh, who had six projects in the exhibition this year: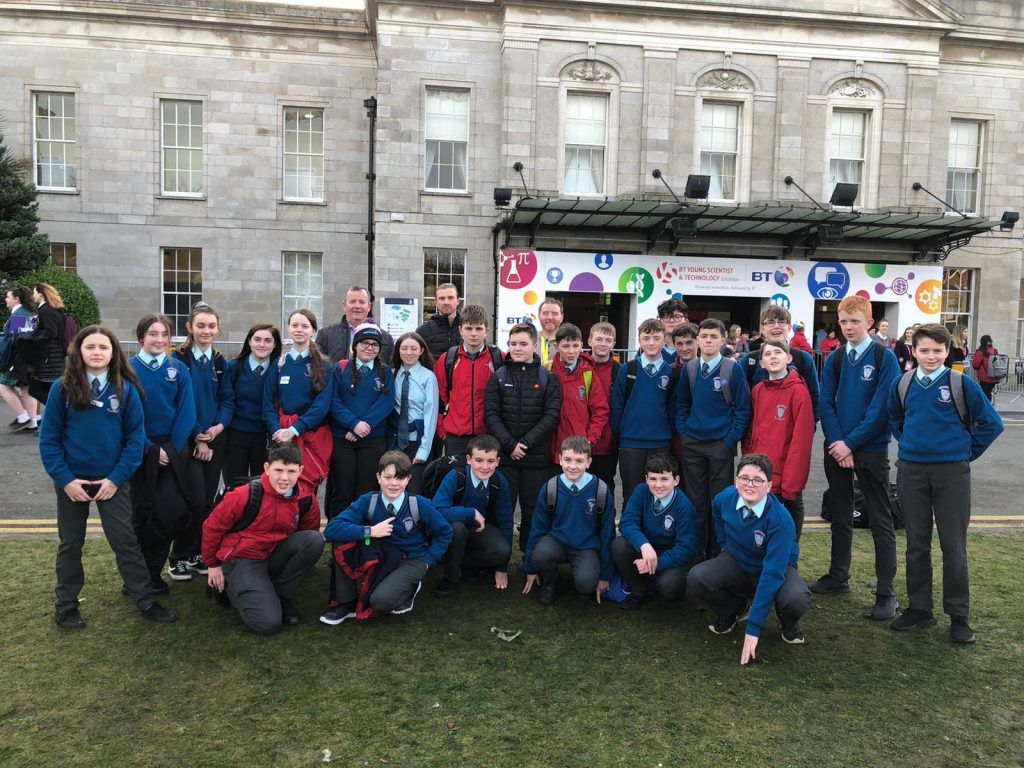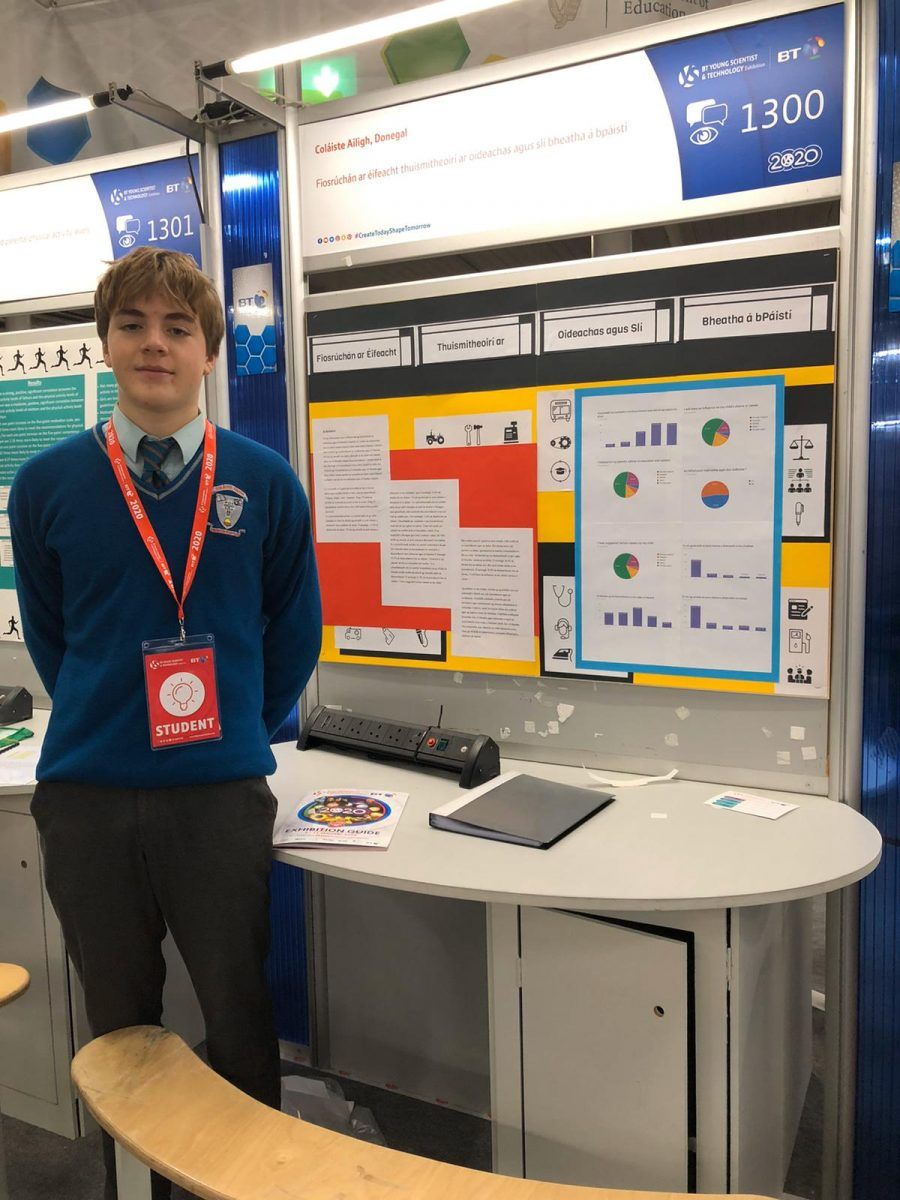 Liam Ó hAnnagáin with his project on parental influence on student subject and career choices.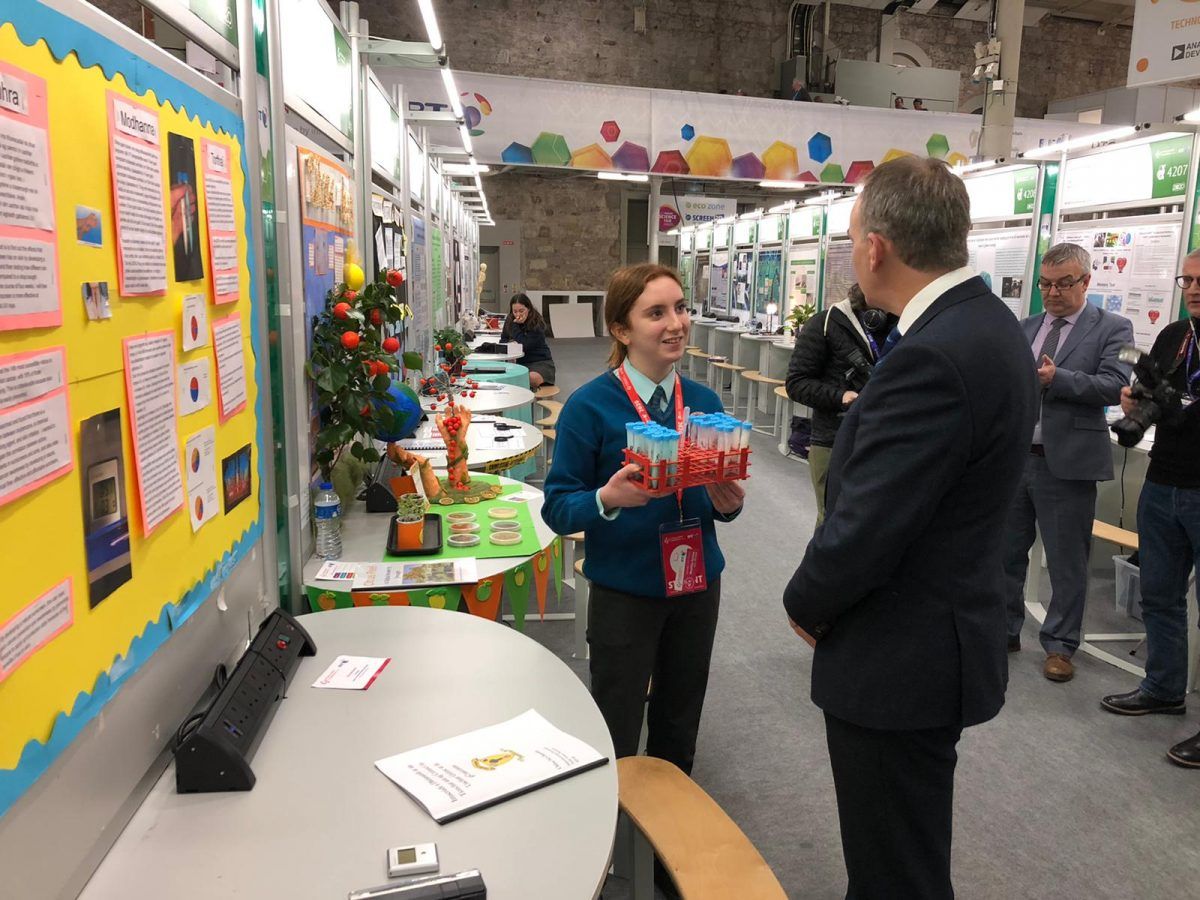 Chloe Ní Chíaráin investigating natural ingredients for a suncream alternative.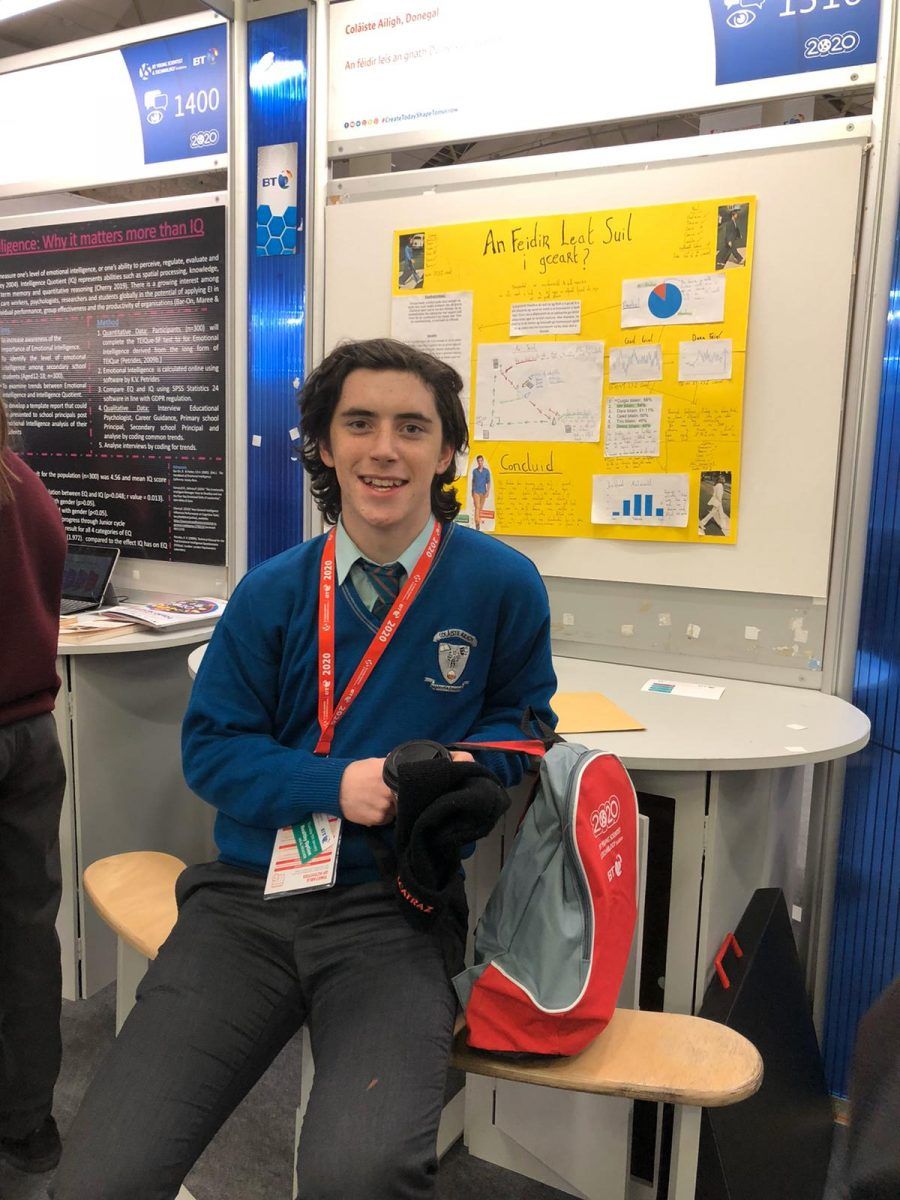 Lachlann Ó Fionnán studying walking styles amongst athletes.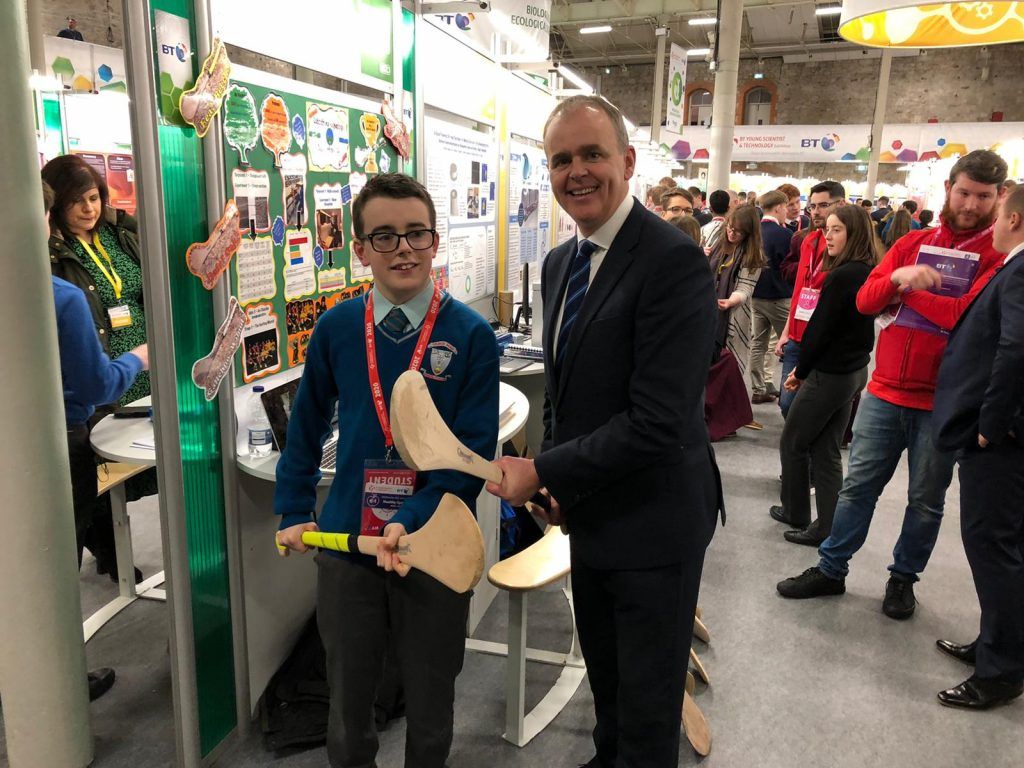 Cormac Breathnach with Minister Joe Mc Hugh discussing his search for an alternative wood to ash for hurling.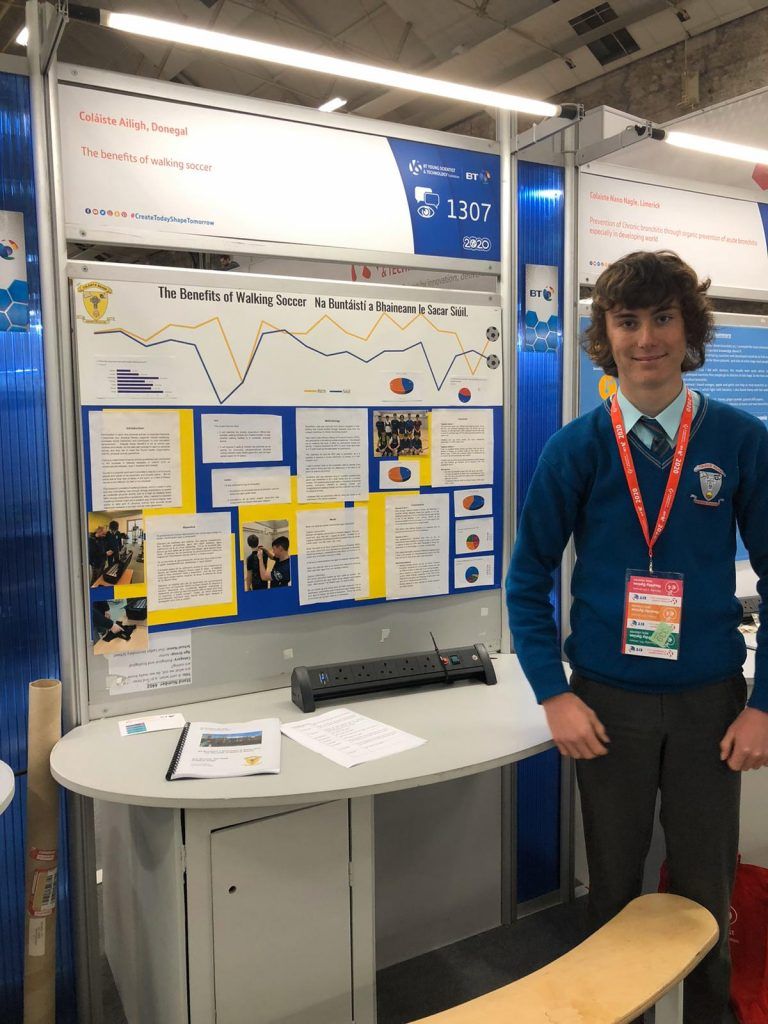 Zak Ó Murchú looking into walking football as an injury-reduced alternative.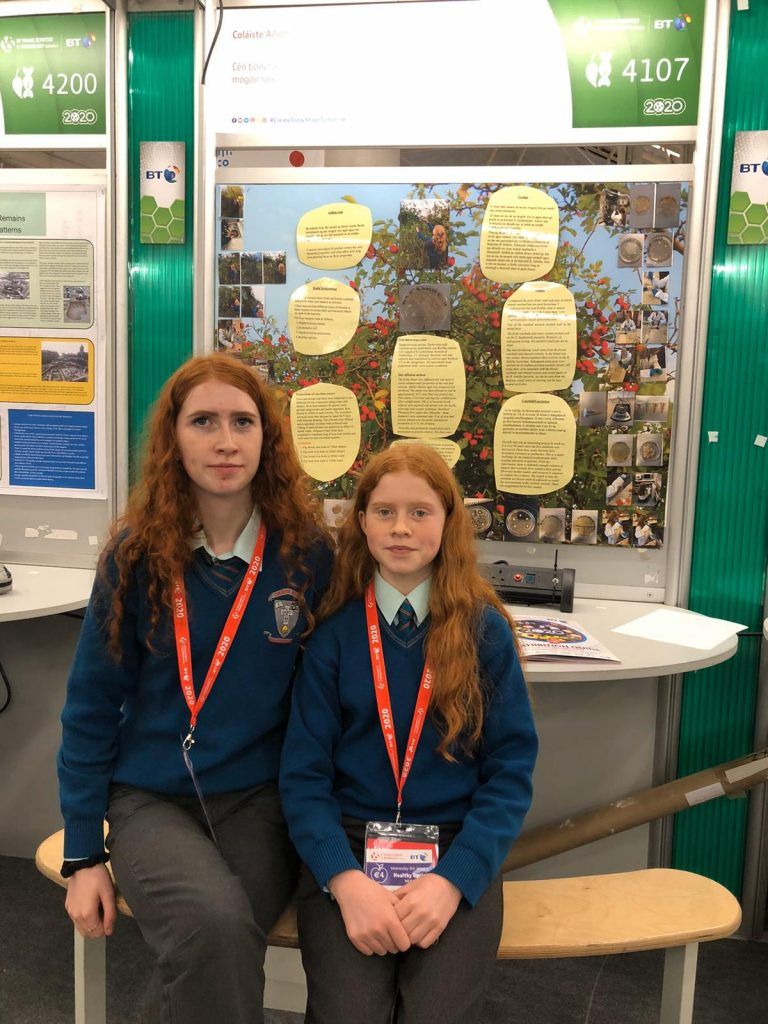 Róisin Ní Dhubhchóin with her sister Treasa investigates how freezing affects the antimicrobial effects of rosehips.
Tags: