Donegal will be very well-represented at this year's Irish Wedding Awards, with over 40 of the county's top suppliers in the running for coveted prizes.
The fourth annual wedding awards takes place in Dublin tonight, with hundreds of top wedding specialists and establishments expected to attend in the hope of celebrating their achievements. The many professionals of the local wedding sector are what makes Ireland a great destination for couples. The Irish Wedding Awards aim to reward those within the eclectic wedding industry that make one of the most special days of our lives one to remember. Numerous‌ ‌prestigious‌ ‌accolades‌ ‌will‌ ‌be‌ ‌presented‌ ‌to‌ ‌the‌ ‌most‌ ‌deserving‌ ‌specialists,‌ ‌including‌ ‌Wedding‌ ‌Venue‌ ‌of‌ ‌the‌ ‌Year,‌ ‌Caterer‌ ‌of‌ ‌the‌ ‌Year,‌ ‌Photographer‌ ‌of‌ ‌the‌ ‌Year,‌ ‌and‌ ‌Wedding‌ ‌Coordinator‌ ‌of‌ ‌the‌ ‌Year‌ ‌among‌ ‌other.‌ ‌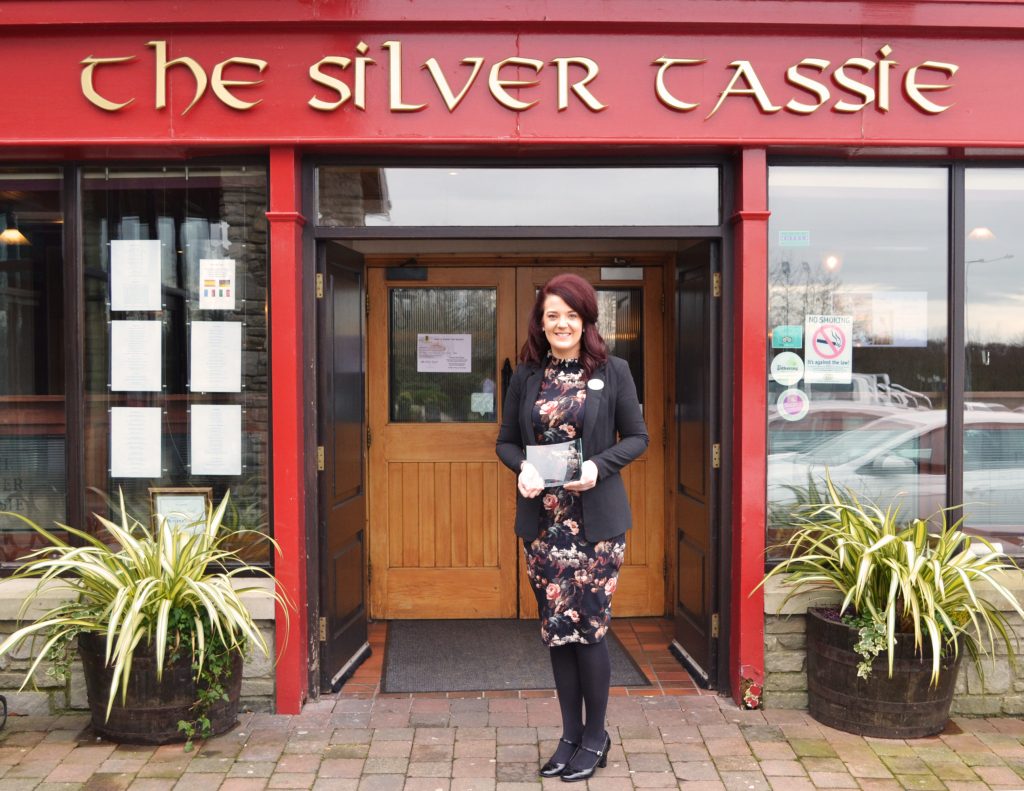 Being a finalist is an honour in itself, according to Donegal photographer Declan Devlin, who is shortlisted as Creative‌ ‌Photographer‌ ‌of‌ ‌The‌ ‌Year‌. Declan‌ ‌said he is ‌"overly‌ ‌excited‌ ‌to‌ ‌be‌ ‌a‌ ‌finalist‌ ‌in‌ ‌this‌ ‌category,‌ ‌not‌ ‌only‌ ‌is‌ ‌it‌ ‌my‌ ‌priority‌ ‌to‌ ‌deliver‌ ‌great‌ ‌customer‌ ‌service‌ ‌but‌ ‌to‌ ‌also‌ ‌offer‌ ‌my‌ ‌customers‌ ‌something‌ ‌a‌ ‌little‌ ‌different‌ ‌in‌ ‌an‌ ‌exciting‌ ‌way.‌ ‌ "I‌ ‌have‌ ‌worked‌ ‌very‌ ‌hard‌ ‌in‌ ‌this‌ ‌industry‌ ‌throughout‌ ‌the‌ ‌previous‌ ‌few‌ years‌ ‌and‌ ‌I‌ ‌am‌ ‌delighted‌ ‌to‌ ‌share‌ ‌this‌ ‌occasion‌ ‌with‌ ‌other‌ ‌suppliers‌ ‌that‌ ‌are‌ ‌in‌ ‌a‌ ‌similar‌ ‌position".‌ ‌ ‌ Declan‌ ‌is‌ ‌looking‌ ‌forward‌ ‌to‌ ‌a‌ ‌busy‌ ‌year‌ ‌in‌ ‌2020‌ ‌and‌ ‌can't‌ ‌wait‌ ‌to‌ ‌meet‌ ‌future‌ ‌couples‌ ‌ahead‌ ‌of‌ ‌2021.‌ ‌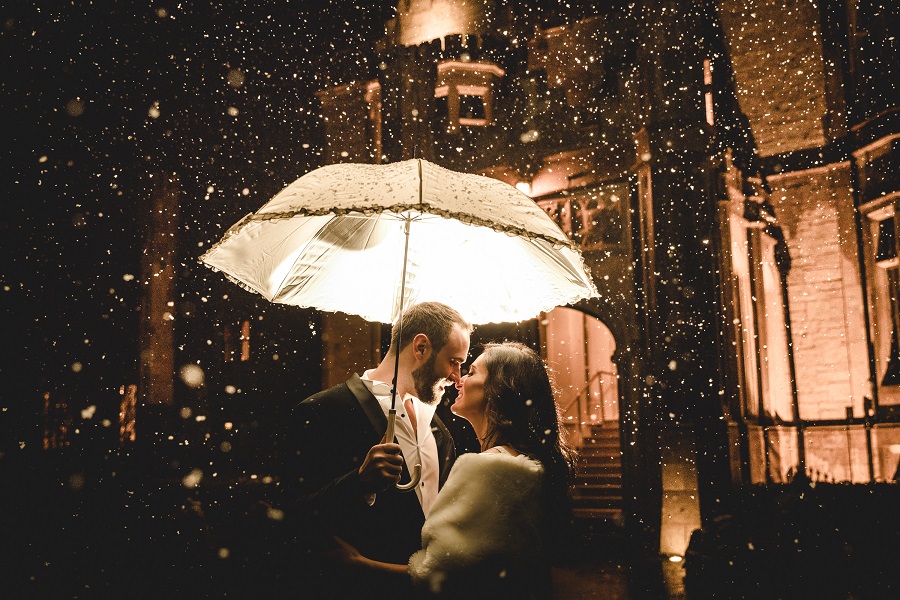 Stevie Toye from Letterkenny said he is already seeing the benefits of being nominated as Wedding Photographer of the Year. Stevie said: "I'm absolutely chuffed to be nominated, I've had 10 wedding enquiries and 5 bookings in a week… I have no doubt that this nomination has really helped my business and I'll be forever grateful." Declan and Stevie are just some of many hopeful nominees from Donegal who have been recognised this year.
The local finalists are: 
Wedding Boutique of the Year
– Ulster
Pearls and Lace (Donegal Town)
Tokyo Boutique (Letterkenny)
The White Collection (Letterkenny)
Something New Bridal Boutique (Letterkenny)
Wedding Venue of the Year – Ulster
Shandon Hotel & Spa (Dunfanaghy)
Waterfront Hotel Dungloe (Dungloe)
Silver Tassie Hotel (Letterkenny)
The Great Northern Hotel (Bundoran)
Redcastle Hotel (Redcastle)
Mulroy Woods Hotel (Milford)
Lough Eske Castle (Milford)
Florist of the Year – Ulster
Love Blooms Flowers (Killybegs)
Ballybofey Florist (Ballybofey)
Donegal Flowers (Donegal)
Alcorn's Flower & Garden Centre (Letterkenny)
Aanees Flowers Shop (Letterkenny)
The Flower Shop (Ballybofey)
Tiger Lily Specialist Wedding Florist (Letterkenny)
Cake Designer of the Year – Ulster
Dream Cakes by Rachael (Letterkenny)
McGettigans Bakery (Letterkenny)
Gallaghers Home Bakery (Donegal)
Wild Fuschia Bakehouse (Donegal)
Bestflavours Wedding Cakes & Novelty Cakes (Donegal)
Hair & Beauty Salon of the Year – Ulster
Fiona's Hair & Beauty (Donegal)
Angel Hair & Beauty (Donegal)
Shannon Dolan Hairdressing (Lifford)
Lilyrose's Hair Studio (Donegal)
Brenda Doherty Hair&Makeup (Ballybofey)
Freelance Wedding Makeup Specialist of the Year
Alanna Gormley MUA (Donegal)
Wedding Entertainment of the Year – Ulster
Kelli McGrory Music (Donegal)
Rockhill Ramblers (Donegal)
Red Alert Band (Glenties)
Sinead Black Wedding Singer (Letterkenny)
Wedding Photographer of the Year
LogoPix Photography (Letterkenny)
Creative Photographer of the Year
Declan Devlin Photography (Letterkenny)
Wedding Coordinator of the Year
Georgina Howley at Silver Tassie Hotel (Letterkenny)
Aisleen McDonald at Redcastle Hotel (Donegal)
Simon Petka at Lough Eske Castle Hotel (Donegal)
Siobhan Barrett-Doherty at Shandon Hotel & Spa (Dunfanaghy)
Wedding DJ of the Year
DJ Scotty – Wedding DJ (Donegal)
Event Decorator of the Year
Eventful (Ramelton)
I Do WoW Weddings (Letterkenny)
Stationery Supplier of the Year
Amore Wedding Stationery (Donegal)

---
A‌ ‌Spokesperson‌ ‌for‌ ‌The‌ ‌Irish‌ ‌Wedding‌ ‌Awards‌ ‌2020‌ ‌said:‌ ‌"These‌ ‌Awards‌ ‌are‌ ‌an‌ ‌exclusive‌ ‌celebration,‌ ‌dedicated‌ ‌to‌ ‌those‌ ‌who‌ ‌work‌ ‌tirelessly‌ ‌to‌ ‌make‌ ‌our‌ ‌dream‌ ‌day‌ ‌as‌ ‌perfect‌ ‌as‌ ‌possible.‌ ‌ "They‌ ‌seek‌ ‌to‌ ‌recognise‌ ‌everyone‌ ‌in‌ ‌this‌ ‌sector‌ ‌that‌ ‌has‌ ‌shown‌ ‌excellence,‌ ‌commitment‌ ‌and‌ ‌have‌ ‌the‌ ‌customer‌ ‌satisfaction‌ ‌as‌ ‌their‌ ‌top‌ ‌priority‌ ‌in‌ ‌their‌ ‌business.‌ ‌ ‌ "We‌ ‌would‌ ‌like‌ ‌to‌ ‌wish‌ ‌all‌ ‌the‌ ‌finalists‌ ‌the‌ ‌best‌ ‌of‌ ‌luck‌ ‌and‌ ‌we‌ ‌can't‌ ‌wait‌ ‌to‌ ‌welcome‌ ‌all‌ ‌our‌ ‌guests‌ ‌at‌ ‌the‌ ‌event‌ ‌and‌ ‌celebrate‌ ‌the‌ ‌winners‌ ‌with‌ ‌them."‌ ‌
Tags: