CODY Lafferty will always go down at Raphoe ABC as the boxer who bridged the gap.
The heady days of 1993 – when Danny Ryan won the Irish Elite middleweight title – were far removed in 2014.
The Raphoe club was formed in 1987. Before Ryan hit the high notes, Gerard McGranaghan and Columba McBrearty returned Irish titles around the Cathedral's clock.
Ryan turned pro in 1995 and Raphoe boxers Stefan Brolly and Joe McCullagh (subsequently an Irish champ for the Oakleaf ABC in Derry) went close in later years, but had no joy.
Six years ago, Lafferty ended the famine.
In the Girl 1, 31kgs final, Lafferty – then a pupil at Murlog NS – defeated Rathkeale's Fiona O'Keefe.
This Friday night, another Rathkeale puncher, in the form of Breda Quilligan, stands between Lafferty and the 48kgs crown at the National U18 finals.
"Six years ago," Lafferty smiles at the memories of her day of glory.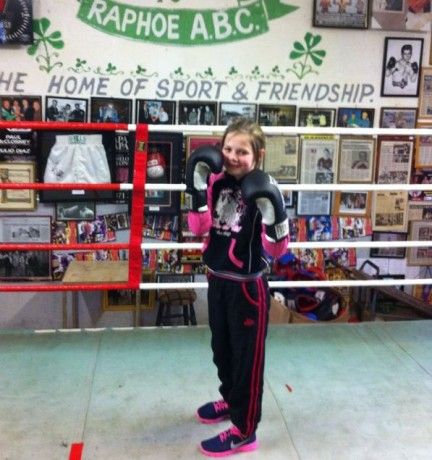 "I didn't get how much it meant for the people in the club.
"It was so exciting. I didn't really understand it all because I was so young. You overlook things like that when you're young.
"That is something that I want to chase and a feeling that I want to taste again."
Lafferty's uncle, Dennis, was an Ulster Senior finalist with the Raphoe club. The young Cody peered through the ropes as her bantamweight uncle slugged in the Raphoe colours and longed, even at a tender age, to get her own chance.
She said:  "I went to all of his fights. I had Brendan Ryan's head wrecked. The day after I turned eight, I was up here wanting to box. I grew up seeing the excitement around the boxing, it was unreal."
Lafferty's club-mate Leah Gallen is also in final action this week with the two-time European bronze medalist up against Shelby Myers from Crumlin in the 69kgs final.
Lafferty said: "For such a long time, I was the only girl in the club. It's good to have that company.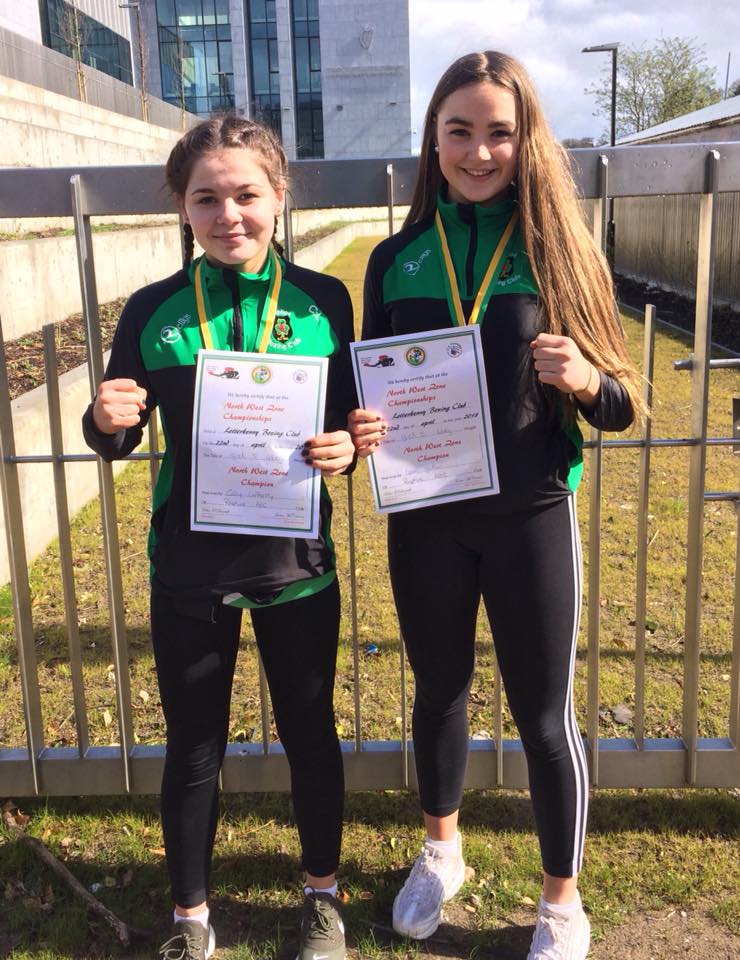 "There was always a stigma around female boxing, but it has become a more equal sport now. We're just boxers here and the club has been brilliant."
Lafferty knows about Quilligan. The final meeting is a repeat of their 2018 semi-final, which the Rathkeale puncher won.
The Ballindrait woman said: "We have the same style of boxing. It'll be a tough fight. I'll go in with an open mind. My coaches are giving me feedback and a game plan so I just have to do it as best I can now.
"The nerves never leave you. It does get easier, but the excitement can over power you."
Lafferty feels as if she has a little bit of lost time to make up for having missed a couple of the intervening years through a knee injury.
She said: "That put me back a bit. I couldn't have any surgery on it because I was under 18. It was hard to get back into it. It was harder being out and watching everyone else coming in and fighting."