This week we take a look at the premium range of Siemens Washing Machines at Irwin Expert Electrical Letterkenny and Buncrana.
Beginning with theSiemens iQ700 SensoFresh – watch it in action here: 
iSensoric Premium Washing Machine in a new, elegant design with the intelligent i-Dos automatic dosing system.
The precise i-Dos automatic dosing system measures the exact amount of detergent required which helps save water and detergent.
Intelligent, durable and quiet iQdrive motor for highly effective and efficient laundry care.
With the option speedPerfect, get perfect washing results in up to 50% less time.
Sensor-controlled wash programmes for the most efficient water usage with any load size – thanks to waterPerfect Plus.
WaveDrum for highly effective and extremely gentle laundry care.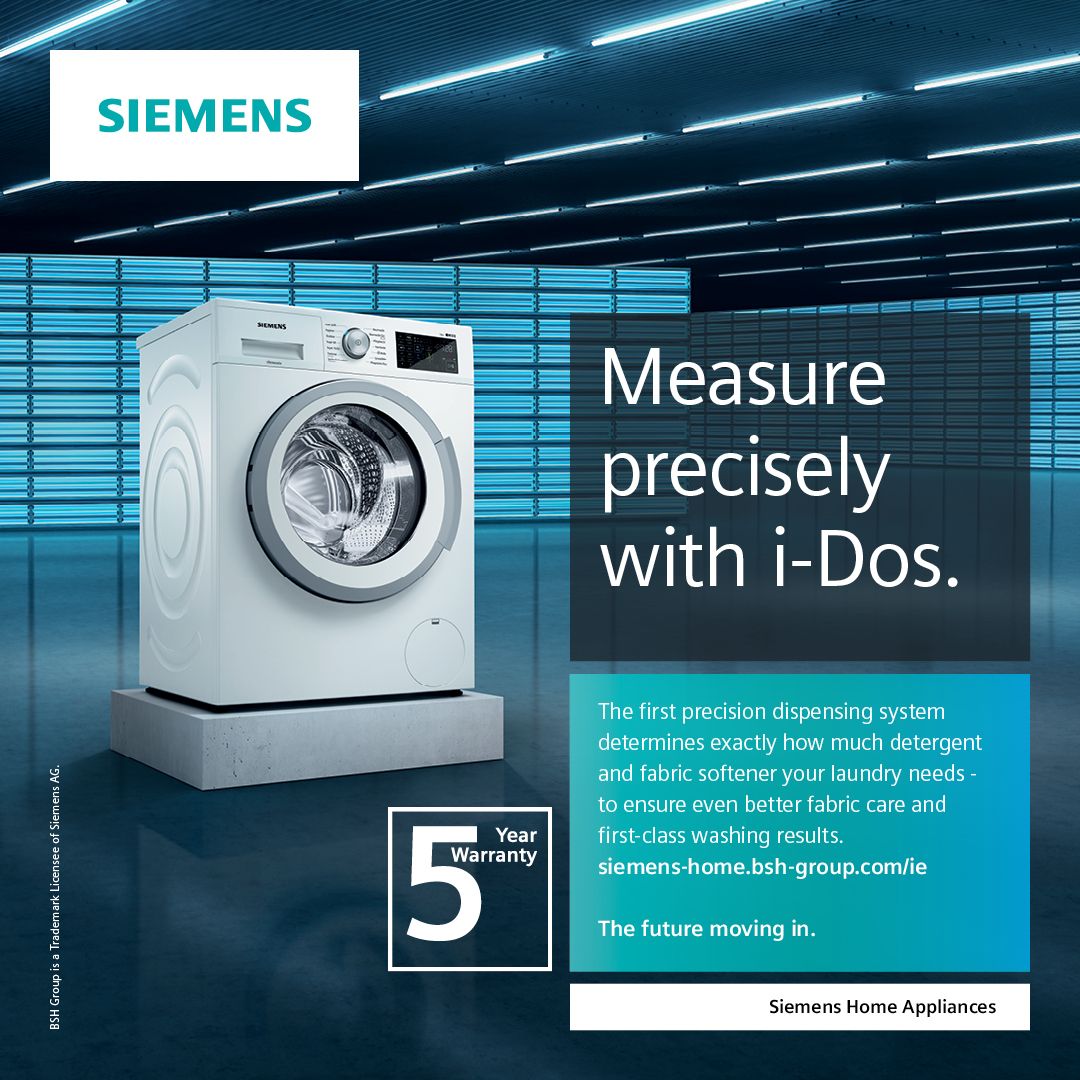 Siemens sensoFresh –
Remove odours without washing. Siemens sensoFresh cleans and freshens clothes without getting them wet.
Siemens innovative sensoFresh technology makes it quick and easy to remove smells and bacteria from fabrics, clothing and dry-clean only items. Siemens sensoFresh represents a real revolution in washing machines by using activeOxygen to neutralise odours in 30-45 minutes without water or detergent.
Siemens sensoFresh is powerful enough to tackle tough smells and bacteria while gently caring for dry-clean only and delicate clothing. sensoFresh technology uses a fine mist of Active oxygen to freshen fabrics without water or detergent and can remove 99.9%* of all bacteria.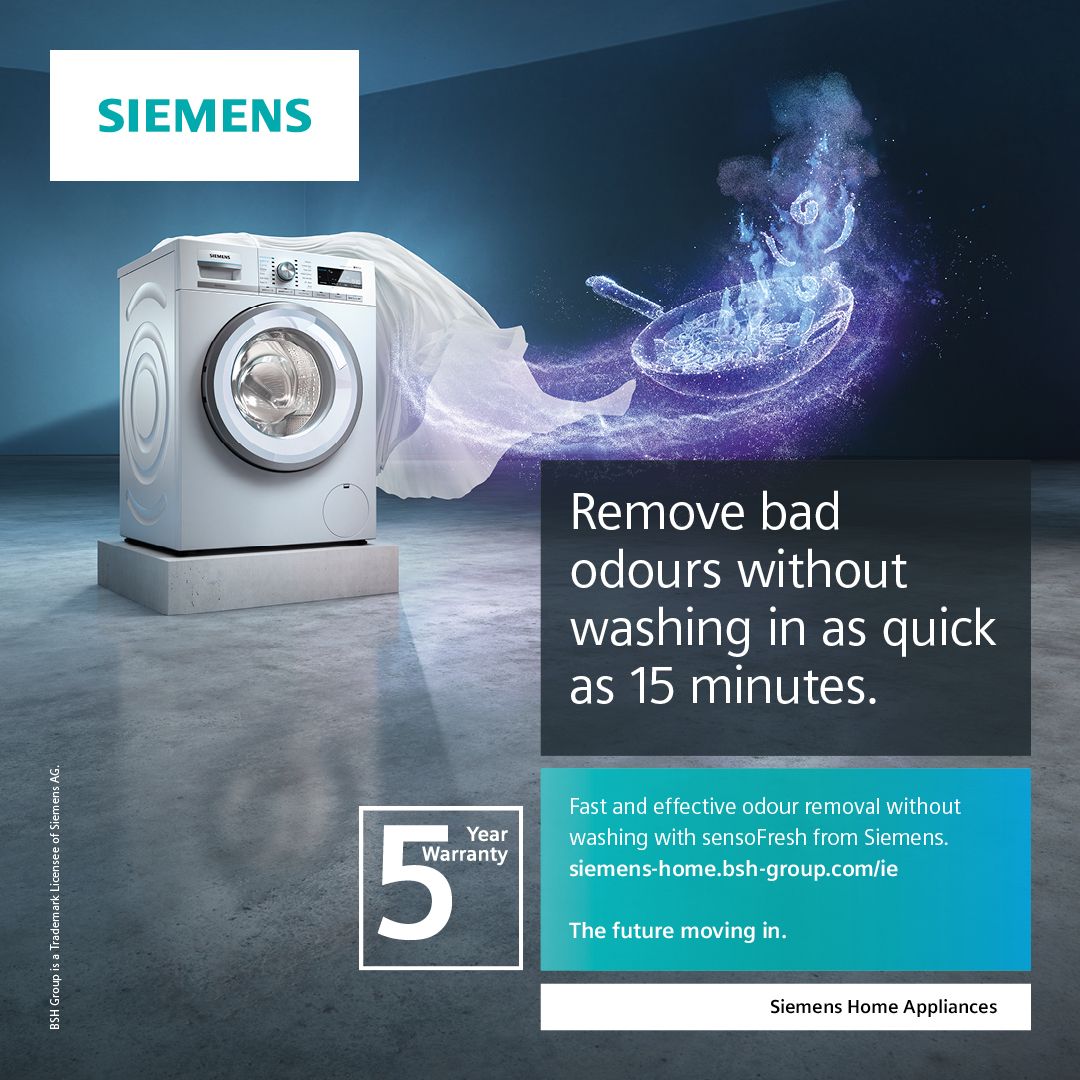 Siemens avantgarde
We are delighted to announce that the Siemens avantgardeWM14U940GB model has received a Which? Best Buy award.
"This hi-tech washing machine was a real hit with our experts in the test lab, and we think you'll be impressed with it at home, too. It gets clothes really clean, rinses them brilliantly and has a super-effective spin." –Which?
Come in store to experience this machine!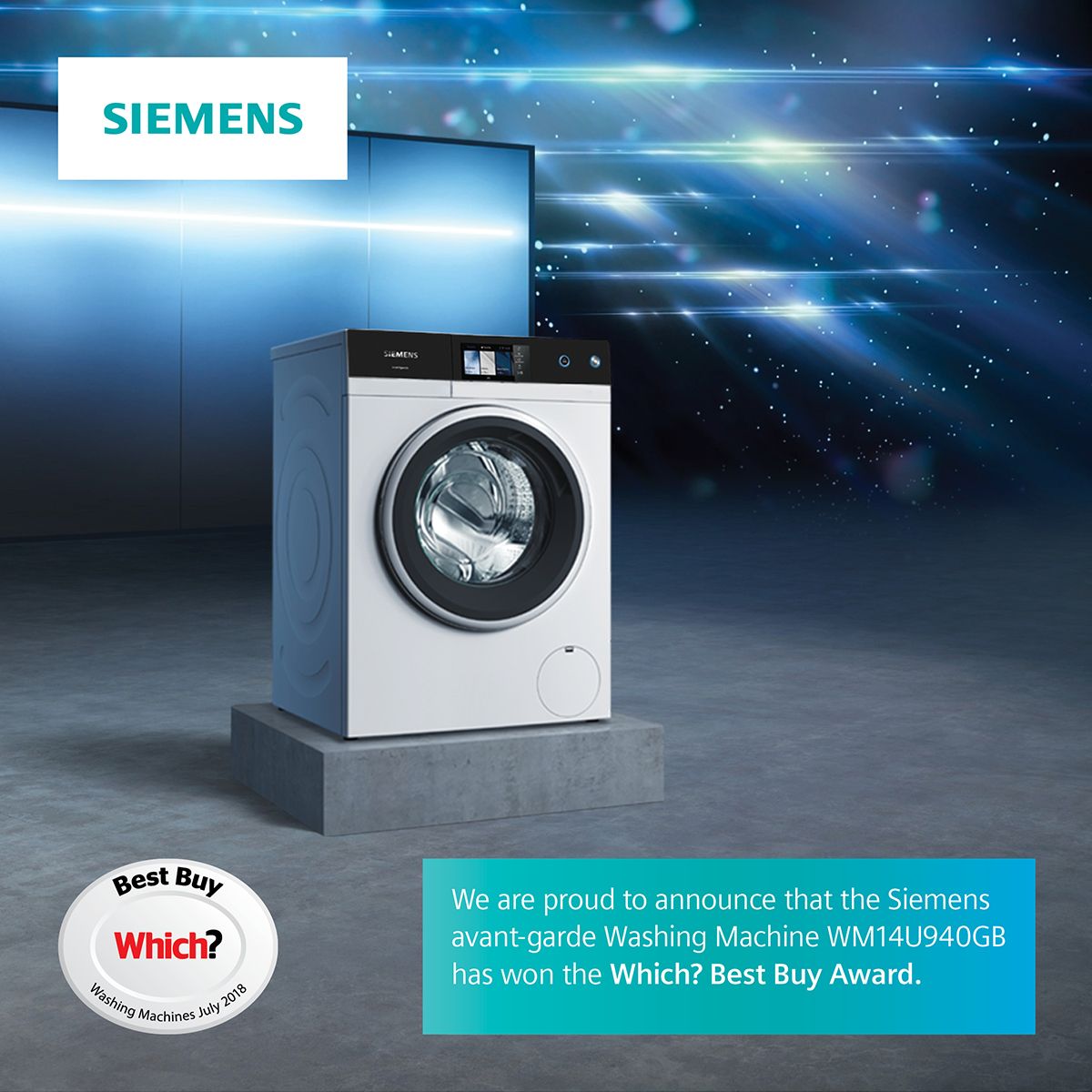 Remember to Recycle and we will take your old Machine back when you purchase a new one at Irwin Expert Electrical, Letterkenny & Buncrana.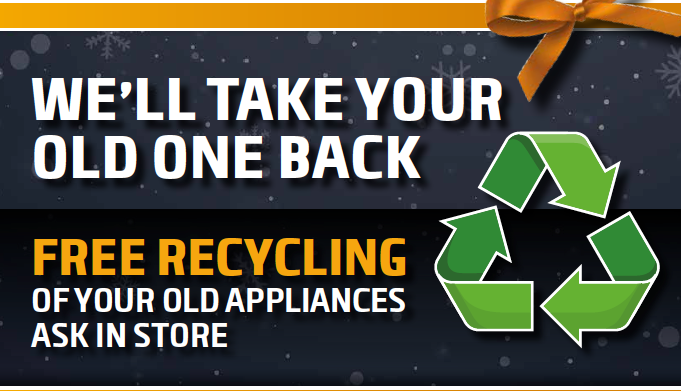 Irwin Expert Electrical retail is part of Expert Group – Ireland's largest electrical retailer with 67 stores nationwide. Irwin Expert Electrical have been in business for over 40 years and have a state of the art showroom in Letterkenny and a newly renovated showroom in Buncrana.
They are continually introducing new brands & new products, giving the consumer more choice, better prices and, according to Declan Irwin, their success is simply down to having the right mix of products and great customer service. Irwin Expert Electrical are the North West's No. 1 in Home Electrical & Kitchen Appliances.
Irwin Expert Electrical Letterkenny also accept SHOP LK vouchers. Both stores accept One 4 All Gift Cards. They are so thankful to their customers for shopping local and choosing Irwin Expert Electrical as their preferred Home Appliance, TV, Computer Centre & Household Electrical Retail Store for in the North West.
Irwin Expert Electrical Letterkenny Showroom – Port Road, Letterkenny (Behind Browne Printers – Opposite Letterkenny Institute of Technology.
Irwin Expert Electrical Buncrana Showroom – Maginn Avenue, Buncrana.
Follow Us on Facebook :www.facebook.com/irwinexpert
Tags: