Hundreds of childcare workers took to the streets of Letterkenny at lunchtime today.
Many childcare facilities are closed as staff stage a protest over pay and conditions in the sector.
Up to 10,000 workers, parents and providers are expected to take part in a march in Dublin this afternoon, while a local protest is planned in Letterkenny.
Childcare workers staged a protest outside Donegal County Childcare Committee at 11.30am before they walked down the Main Street.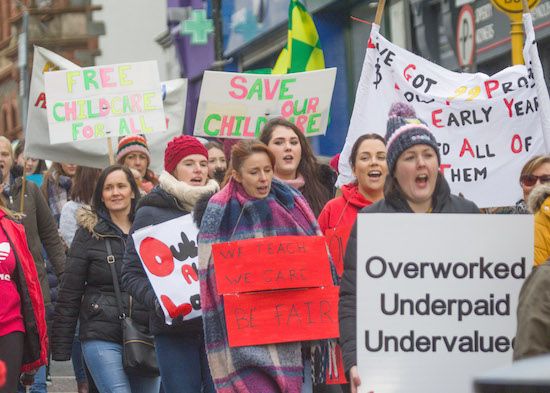 The demonstrations centre around underfunding and poor terms and conditions of the childcare sector.
Workers and childcare centre owners say that they want change to gain increased funding, a single compliance agency and better pay, terms and conditions for staff.