Residents on a West Donegal housing estate have been forced to fill in potholes themselves after waiting for months for the council to do the job.
People in Clos Naomh Duigh in Annagry managed to get a local private contractor to fill in the holes which have already damaged a number of cars.
Local county councillor Micheal Mac Giolla Easbuig said he has been trying to get the council to do the job for months.
He raised the matter on two occasions and even sought a private meeting with council officials on the matter.
However, he claims that the roads section and the housing section both claimed the other council department was responsible for filling in the holes.
After months of frustration, a local contractor was approached to fill in the holes.
Councillor Mac Giolla Easbuig said he is "embarrassed and very angry" by the situation.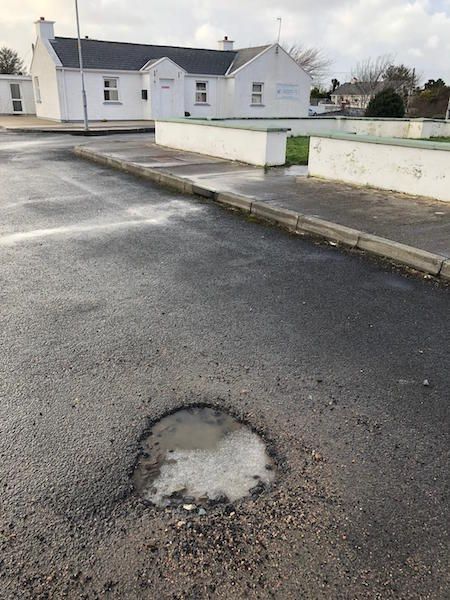 "I cannot understand why the council has refused to take responsibility for these potholes which are on a public housing estate.
"I tried and tried to raise this with the council. Surely someone for the roads department could have thrown a few shovels of tar into these holes?
"I would like to think the local contractor who did this but it's a sad reflection on Donegal County Council," he said.
The Independent councillor added that a number of residents have suffered punctures and damage to their cars as a result of the potholes.
"Whos is going to reimburse these people for the damage to their cars. These potholes should have been filled in months ago.
"The reality is that by ignoring this the council has helped push these people further into the poverty trap by forcing them to get their cars repaired," he added.
Tags: