TERMON star Ryan McFadden was presented with the Ulster Minor Tournament Player of the Tournament Award today.
Representatives from the St Paul's club, the tournament hosts, travelled to The Burn Road to make the presentation.
Chairman Paul Stevens and Secretary Mark Carey made the trip from Belfast to make a presentation to McFadden.
During Termon's epic run to the final, McFadden consistently led the way. Although Termon lost to Lavey in the New Years Day final, McFadden was selected by organisers as being the tournament's leading light.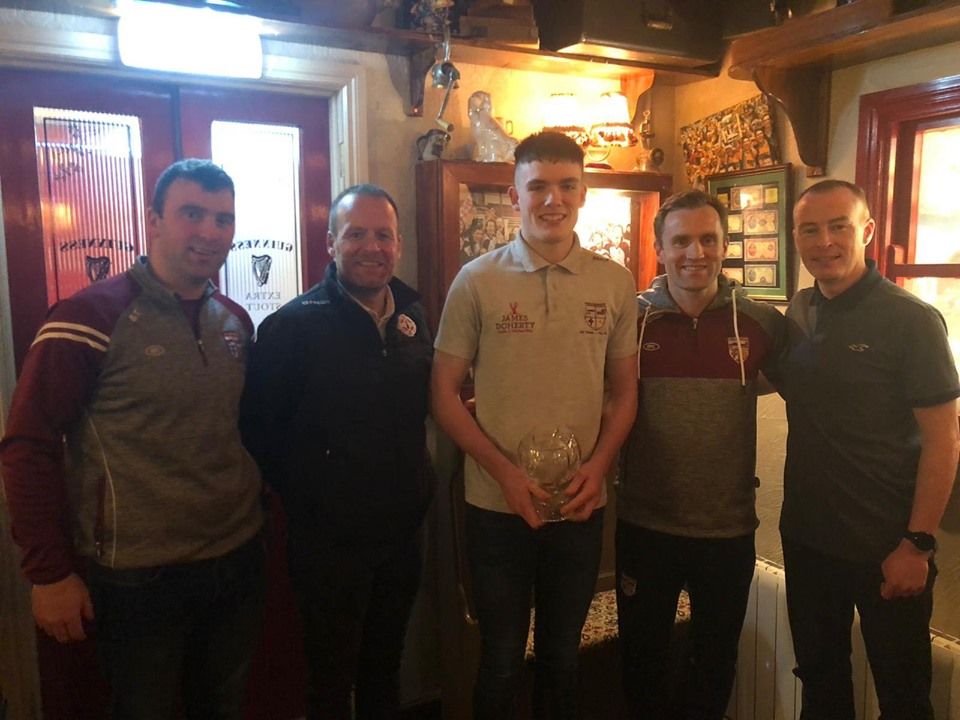 McFadden was the Termon captain as they reached the final for the first time.
Stevens said during the presentation that several officials got together after the tournament and discussed who they thought stood out as player of the tournament. Each one, he said, mentioned McFadden.
Termon minor Board Chairman Daireann Gibson welcomed the St. Paul's duo, and said they always had friends in Termon.
The presentation was made at the senior men's training and moved to the Lagoon for a get together and refreshments.
Tags: