Donegal woman, Collette O'Donnell from O'Donnell School of Motoring, is making her big debut on RTE1 this Monday as she appears on the new tv show 'The Test'.
The new series follows the highs and lows of driving test stories from all over Ireland.
Collette was contacted because of her success after being named Approved Driving Instructor of the Year in 2014.
The RSA asked her to take part in the show and without hesitation, she accepted the offer.
RTE then got in contact with Collette to do a short interview and to arrange dates to come and install cameras in her car.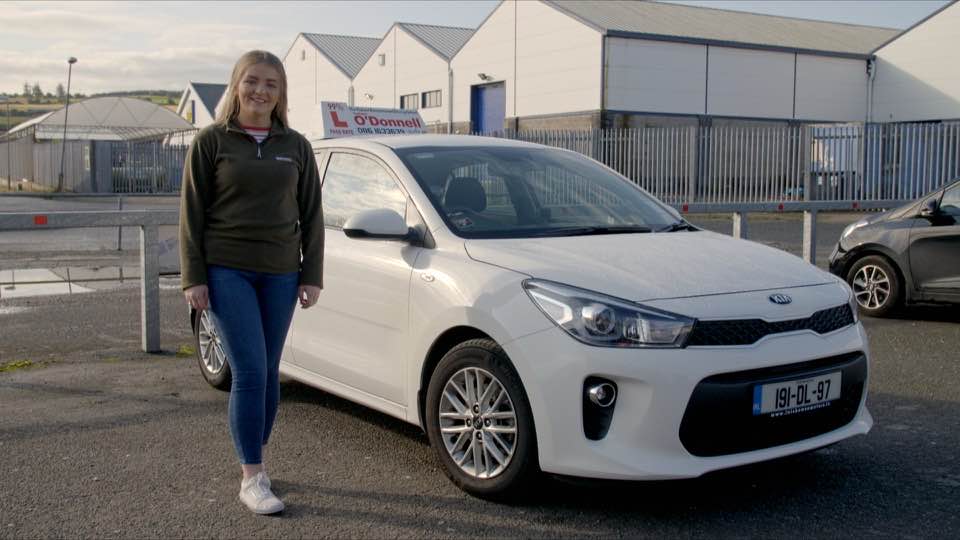 The pressure was on for Collette's student, Chloe Neely, when she was recorded during her lessons, the last lesson before her test and during her test!
"I was so nervous at the start because I didn't know what to expect but after a lesson or two with the cameras in, it was grand!
"I never thought about the cameras after that or during my test.
"I was too busy concentrating on the road and passing my test that I just forgot about them.
"Overall, my experience was good and I'm glad I did it, being on tv is crazy! I never thought I'd get the opportunity to do it," she said.
Collette said being on the show was a very good experience.
"I really enjoyed doing it.
"I tried to highlight stuff that would stick in young driver's minds, to make them think when they're out driving.
"I tried to get across the importance of sticking to the rules of the road," she said.
By watching the show, we see what the driving test is like through the eyes of the learner, the instructor and the tester.
The Test is an entertaining and intriguing look at Ireland's learner drivers and the people tasked with putting them through their paces before taking the big test and making sure they are competent enough to join the rest of our nation's drivers.
Tune in to the show on RTE 1, Monday, March 9 at 7:30pm to see if Chloe passed her test!
Tags: