Introducing Conor Mc Hale – the Donegal gym coach who will be sharing health and fitness advice in his new series on Donegal Daily.
I'm a personal trainer based in Buncrana but offering mobile training, meaning I can travel around Inishowen/Letterkenny area to train clients where ever they wish. I cater to and have experience of working with, all goals and levels with a special interest in weightlifting, powerlifting and sport specific strength & conditioning.
If you have any questions, visit Conor's Facebook at @Mc-Hale-Fitness and he will answer in upcoming columns.
Eating For Your Goal
"It depends".
Probably the two most annoying words you can hear from a fitness professional, but far from just wanting to be ambiguous it truly does depend. When it comes to fitness and nutrition advice there really isn't a "one size fits all" approach.
The advice that is given is tailored to suit that specific person's goals, current lifestyle, fitness ability and/or nutritional knowledge among other things. It's highly specific to the individual it is meant for and maybe of little to no use, or maybe even counter-productive, for someone else with a different goal.
In this article, I will discuss a few common goals and outline a few pointers on each one which will illustrate this point.
Weight Loss
When trying to lose weight it is important to realize you are looking to create a calorie deficit. That is to say, your body needs to be burning more calories than it is consuming.
Even if you are looking to just tone up your body as opposed to actually losing weight it would still be beneficial to create a slight calorie deficit. This calorie deficit is best achieved by combining regular exercise with healthy eating choices and appropriate portion sizes. It can be done without the exercise but you get better results and better health out of including regular physical activity.
You will see in the upcoming sections how the body's caloric needs will vary based on your training goal.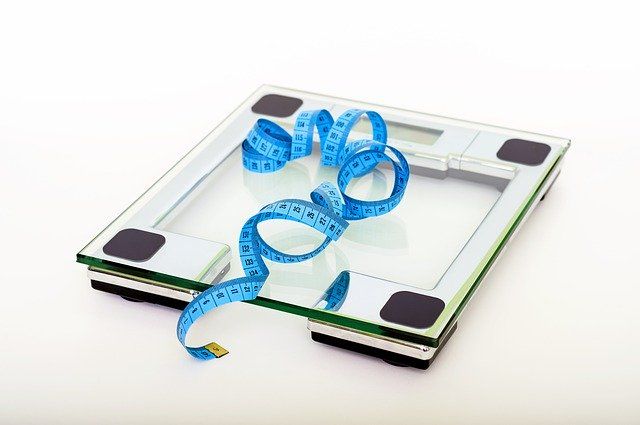 Another difference between different goals you will notice is with the role of carbohydrates. Some weight loss/fat burning programs will call for a limit or even an outright ban on certain or all carbohydrates, namely starchy carbs such as bread, potatoes, pasta, etc. The body can have a hard time digesting these types of carbs, especially the white variety, and these low/non carb diets can be effective when striving to lose weight and/or burn fat but they do not suit everyone. Especially extremely low or non carb diets that eliminate all carbs from the nutrition plan. While some people will see great results on such diets others can struggle with a lack of energy and headaches being common complaints.
You have to seriously question if any nutrition plan that results in those kind of symptoms is worth it. 
feel it's important here to point out carbohydrates are not bad and should not be completely avoided.
A client once told me she was "bad with carbs" and as she was talking I realized what she meant was that she eats them.
Unfortunately, this is a common mistake with carbs often being demonized which is unhelpful at best and just plain bad at worst. In fact, as a general rule of thumb it is not a good idea to demonize any nutrient.
Before carbohydrates, fat was public enemy No. 1 but the truth is a healthy, balanced nutrition plan requires a certain amount of fat. There's even some room for saturated fat!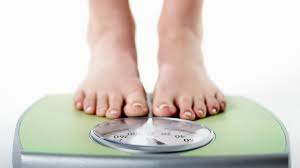 That said, reducing or limiting things like bread, pasta, potatoes etc does help with weight loss and fat burning. Just don't demonize ALL carbohydrates, instead, be mindful of where you get your carbs from. Fresh fruit and in particular vegetables are a good option as are whole grain oats and brown versions of bread and pasta, should you eat them.  
Another point to make on my carb crusade is that yes, people do lose weight on low-carb diets but, assuming you don't replace the calories lost through limiting or avoiding carbs (by eating too much protein or fat), you will lose weight because you have created that calorie deficit I wrote about earlier.
In other words, you lost weight because of the calorie deficit and not specifically because you avoided carbs like the plague (or the coronavirus, if you want to add a modern take on an old expression). You would get the same result on a low protein diet or a low fat diet because you are severely limiting one of the body's major sources of calories.
Body Building
See everything I wrote in the "Weight Loss" paragraph? Forget it! 
Forget it all! You want the opposite result to a weight loss program so you will be taking the opposite approach when on a body building or weight gain plan.
In order to gain weight you must create what is known as a calorie surplus, you must consume more calories than you will burn. This is the complete opposite to what some one with a weight loss or a toning goal would be prescribed.
The bottom line with any body building/weight gain nutrition plan is that you can do all the bicep curls you want, you will not see any significant gains in size if you do not consume enough calories. No way, no how!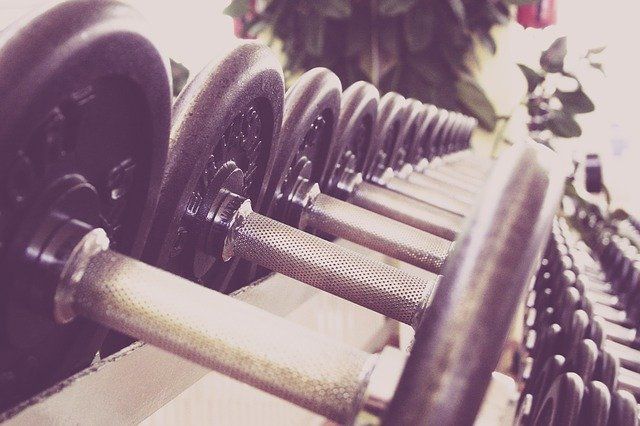 It is crucial you consume enough calories and a lot of people looking to build muscle tend to over estimate just how much they actually eat.
To give you an idea, a common strategy would be to eat every 2 hours. That's every 2 hours, whether you are hungry or not. And you probably, at some stage anyway, will not want to eat 2 hours after you last eat but will still have to.
In essence, you will have to force feed yourself to a degree when looking to gain muscle. This is where supplements can be useful. They can be a good way to get extra calories in and in quickly too.
A word of caution though with supplements, there is a lot of rubbish out there. Expensive rubbish too.
So it really is a case of buyer beware here. If it is something you decide to pursue, then whey protein is a popular choice and you should try and get one with as many essential amino acids as possible. In particular the essential amino acid leucine.
Everyone knows the importance of protein when building muscle but the importance of carbohydrates is often overlooked.
In the weight loss section, I discussed reducing and limiting your carb intake to aid in your pursuit of your goal. While carbohydrates are your body's preferred source of energy you can also get energy from fat or, although not ideal, protein. During high intensity exercise, however, carbohydrates are the only macronutrient that will be metabolized for energy quickly enough to fuel the activity. In other words, carbs are crucial to fuel the weight training work outs that will be necessary to build muscle.
Bulking
The process of creating the calorie surplus necessary for weight gain/body building is also referred to as bulking.
There are two different types of bulk, a clean bulk and a dirty bulk.
A clean bulk consists of eating what would be widely considered very healthy foods. Lean proteins like chicken and turkey, plenty of fruit and veg and unprocessed, whole foods.
A dirty bulk, as the name suggests, is a more "anything goes" approach. As previously mentioned, it is absolutely crucial to your body building goal that you consume enough calories. If you fail to do so you will not build muscle, regardless of how much weight you lift or how many expensive protein supplements you guzzle.
Generally I would recommend getting the majority of your calories from the healthier options as there'll be more nutrients in these than in calorie dense but nutrient sparse "junk food".
If, however, the options are to not eat enough calories on a body building program or eat something like a take away or something else considered high in calories but low in nutrients then you should eat the take away. See what I mean about totally different advice based on your training goal?!
Sport Performance
As I touched on earlier, carbohydrates are an absolute must for high intensity exercise and training.
To maintain sports performance it is vital you eat sufficient amounts of calories, including carbohydrates and fats, to fuel training and performance and also aid recovery.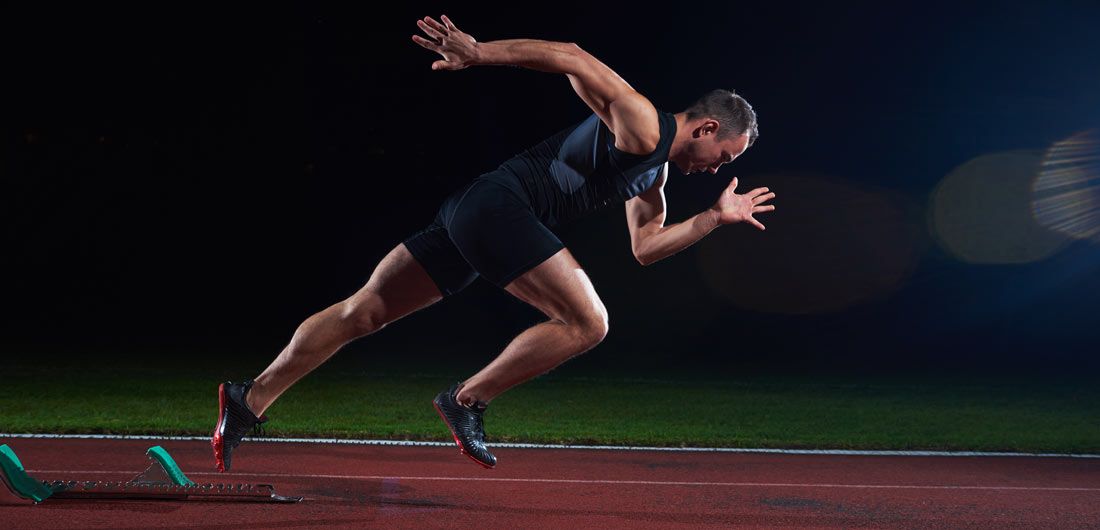 Whole grain oats like porridge are a good way to start your day for anyone and will provide a slow, long lasting release of energy. If you could eat it 2 hours before training or the game/competition that would be pretty ideal but if you have a bigger gap between your last meal and your training or game/competition then you could bridge that gap with some healthy snacks.
Fruit contains simple carbohydrates which are digested quickly by the body and offer you a quick burst of energy which makes them a good option as a healthy snack.
Porridge and pasta are examples of complex carbohydrates which take longer to digest and provide a slower, longer lasting release of energy.
Bread and rice would be other examples. Whole grain, brown versions are preferred as they are easier for the body to digest and have been less modified.
What you eat and when really depends on the schedule for the day but some general guidelines would be to eat some whole grain, brown versions of complex carbs roughly 2 hours before training/competing and you could have some fruit immediately before or if the previous meal was more than 2 hours before the session/competition/game. Fruit can also be a useful option during the game/competition/training session.
Often times at powerlifting and weightlifting competitions I've seen competitors eating sweets like jelly babies for the quick burst of energy the sugar in them provides. This is OK during a competition where the priority is to fuel the body to perform but would obviously not be a good long-term strategy to fuel training throughout a training cycle.
After training/competing/playing you should eat a meal consisting of carbohydrate and protein to refuel and aid in recovery.
To cut or not to cut?
In some sports the athletes compete in weight categories which require them to weigh in before competing. Weightlifting, powerlifting, boxing and MMA would all be examples of sports that require competitors to weigh in and be within predetermined weight categories. If you compete in such a sport or plan to, you may then have to lose weight (or cut) to fall into your preferred category or gain weight.
Whether an athlete chooses to cut, maintain their weight or gain weight to either fill out their current category or move up a category depends on their age, height and performance. With young athletes they will often gain weight as their bodies mature and develop as a result of puberty and training. Their development should not be held back by trying to cut weight.
Post puberty, you might decide that you would be more competitive if you dropped a weight category.  This can be a good way to make yourself more competitive especially if you are currently around the bottom of your weight category, so the cut doesn't need to be too aggressive.
The key to whether you should cut comes down to whether you can lose weight while maintaining strength. If you cannot and your performance becomes impaired I would reconsider. You might get away with a small drop in strength in the lighter category and still be more competitive in which case a cut would still be a valid option. If the drop in strength is too big and you are no more competitive than I would advise against it.
Assuming the athlete is already very active, increasing energy expenditure in the week may not be a realistic strategy to help create the calorie deficit needed to lose weight. This means different nutritional strategies would need to be used. Carb cycling would be one, whereby you have more carbohydrates and calories on certain days of the week (training days) than others. Limiting starchy carbs to within an hour or two of training would be another.
When trying to cut weight for an upcoming competition you need to properly balance things like creating that calorie deficit and ensuring the athlete is sufficiently fueled to train and is in an optimum state for competition. You want to time it right, based on how much weight needs to be lost and avoid anything too aggressive.
Depending on your height, you might find you would be more competitive if you gained weight by putting on some muscle.
As discussed in the body building section, this means you would have to create a calorie surplus. The fun part of this process is that you get more freedom to eat the sweet stuff you like. The not-so-fun part is you will need to eat food at regular intervals (eg every 2 hours) whether you are hungry or not.
In fact, a general rule of thumb on a weight gain program is that if you are feeling hungry your calorie intake is way off.
Finally, a word on supplements and sports drinks.
Everyone, athletes and non-athletes, should prioritize getting their calories and nutrients from real, whole, unprocessed food before turning to supplements. Supplements are expensive and not regulated particularly well.
Manufacturers do not need to prove their products contain what they say they contain, don't contain certain ingredients or even actually work!
As a trainer I often receive junk mail from companies looking to flog me their stuff. One email came into me promoting a new supplement. It declared, in big and bold font, how it could help me pack on lean muscle and burn lots of fat. I noticed an asterisk at the end of these attention-grabbing promises so scrolled down to find the related explanation. I scrolled down…and down…and down. Finally, I found what I was looking for right at the bottom of the email in tiny print and certainly not bold: These claims have not been proven.
Companies can and will make all sorts of outlandish claims about their product and its superiority to other similar products but in the supplement industry they do not have to prove any of it.
Buyer beware! 
If you are an athlete who competes in a drug tested sport, you have to be very careful with what supplements you use. The World Anti-Doping Agency (WADA) have compiled a list of banned, performance-enhancing substances and are regularly updating it. If you choose to use a supplement you should cross check its list of ingredients with WADA's list to make sure you aren't consuming something that's going to potentially get you in to trouble down the line. The list can be found at www.wada-ama.org/ProhibitedList.
Remember, though, that the supplement industry is poorly regulated, and these companies may not necessarily list their ingredients accurately. I have heard of illicit substances being omitted from the list of ingredients deliberately or being listed under a different name.
Cross-contamination is another issue to be aware of. The product you have purchased may not knowingly contain a certain ingredient but if another product that does knowingly contain that ingredient is also produced in the same factory could it find it's way into your product via shared equipment, employees etc? If you fail a drug test, blaming your supplement and claiming ignorance won't cut it with WADA. You are expected to assume FULL responsibility for everything YOU consume.
All the more reason to be wary of supplement use and to prioritize getting as many of your daily calories in through real, unprocessed whole foods as possible. If you do that and still feel like you would benefit from extra protein or whatever, then look to a supplement. If you can, try find a supplement that carries the Informed Sport logo. This logo is by no means a guarantee, but it does mean that the company is at least trying to avoid contamination and that they batch-test their products.
Batch-testing means the batch of the product you have bought has been tested for prohibited substances. Again, this is no guarantee because the supplement industry is so poorly regulated, but if you insist on buying a supplement this logo would mean that particular supplement would be a better option than one without it.
You also need to consider any medication you are on. You can check your medicine and the different ingredients in it to see if there is any prohibited substances in it at www.eirpharm.com/sports/search. There, you can enter the name of the medicine or the ailment you suffer from and the site will tell you if it is prohibited or contains any ingredient that is banned. This is for Ireland, you can find the relevant service for different countries at www.globaldro.com so if you are not based in Ireland go there to find your country of residence.
These are really useful and important resources and I would strongly encourage you to use them if you are buying supplements and/or on medication and competing in a drug tested sport. Remember, as far as WADA are concerned YOU are fully responsible for any failed drug test and you will be punished accordingly.
Don't risk it, do your homework!
Sports Drinks
As for sports drinks, well similar to supplements you should not be relying on sports drinks regularly for fuel and/or rehydration. Consume your calories through real, unprocessed whole foods and hydrate your body through regularly drinking water throughout the day. Athletes should aim for at least 3-4 litres of water throughout the day. Drinking a sports drink on occasion after an especially intense training session/game/competition or during a competition is one thing but you really should not be using them regularly to fuel and rehydrate your body. If your nutrition and water intake is on point you should not need them. Especially athletes who must watch their weight and/or their body composition, there's a lot of sugar in a lot of sports drinks.
Finally, competition/game day is not the time to try eating or drinking something new. You should only consume things you are familiar with as you never really know how your body will react to something new and the day of your competition or game is not the time to find out!
In conclusion, the nutritional advice given to someone will vary based on, among other things, their goal. What you would advise a weight loss client to do would not necessarily be the same as what you would recommend to a body building/weight gain client or an athlete looking to improve their performance in their chosen sport. While there will be some similarities such as eating a balanced, varied diet as much as possible, there will undoubtedly be differences. As demonstrated by this article.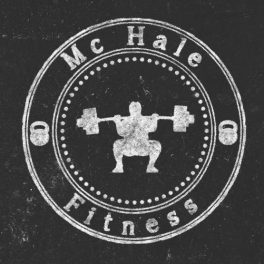 I hope you have found this article both interesting and useful and feel free to contact me if you would like further help with your nutrition.
Visit my Facebook: Mc Hale Fitness
Tags: