Congratulations are in order for team Fianna Warrior of Loreto Milford who came second at the National Jaguar LandRover 4×4 in Schools event held in Bolton Street College campus in Dublin last Thursday.
They were narrowly beaten by six points out of 865 and won the best 'engineered car' award and best 'track performance' award.
The competition, only the second of its kind, involves getting a radio control car from the organiser (Junior Achievement Ireland) then building a body shell and coding the vehicle to turn on lights automatically when going through a tunnel or a warning system if the vehicle is too inclined.
The six-team members all applied for the job individually and were each given a role title, based on their application and other interests. 
Teacher Mr. Mac Eoin said "It was a wonderful experience for the students involved and that if you have a technology/engineering room and a means of making a body shell out of whatever material you want, that is all you need to get started!
"Electronically it is up to the students how much detail they want to put in. We used a Micro:bit and Arduino pcb but anything at all will do.
"Most importantly the students were driven and this made the whole process a joy for teacher and students. The nature of the competition is engaging with their creativity and how the students work as a team to make a product come to life, it's therefore fun, hands-on and by far the best schools competition that the teacher has worked on, and one the students will get most out of."
The team Fianna Warrior are looking to be entered into the world final in April.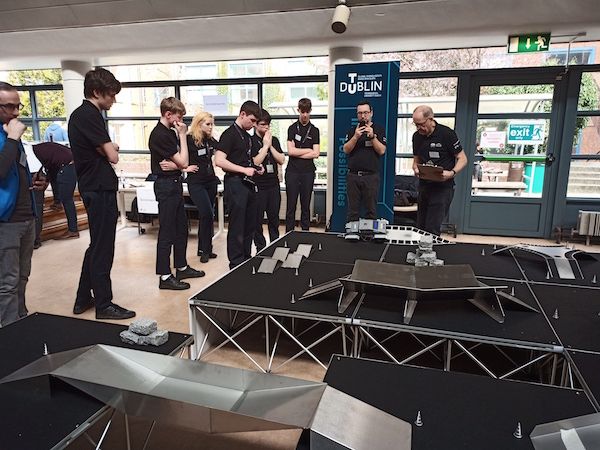 Tags: