A DONEGAL TD has slammed airlines for capitalising with extortionate prices during the coronavirus crisis.
Independent TD Thomas Pringle was speaking as a group of four from Donegal were quoted 11,000 Australian Dollars each for a flight to Dublin which leaves Perth tomorrow.
The Donegal Town quartet have been in Australia for almost a year and brought forward their voyage back home as the spread of the COVID-19 virus began to shut the world down.
The group was set to fly back later this week, but over a fraught few days the situation deteriorated and they are now left in limbo. First, the second leg of the journey, a flight from Dubai to Dublin, was cancelled by the airline and, within the last couple of hours, the first part of the trip was also cancelled.
The alternative, flights priced at 11,000 AUD each, is not an option for the group who will otherwise be 'trapped' in Australia.
"The lease in our apartment is up, we have our bags packed just hoping we can get on a flight," one of the group, who said she was at her 'wits end' told Donegal Daily.
"We have no home, no jobs and no money.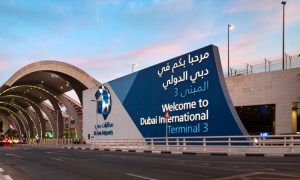 "We were all on casual contracts, but there is no work no because everything has just stopped. We aren't entitled to social welfare in Australia so we will have nothing if we don't get home.
"We just don't know what we are going to do – and there are so many more in the same position. It has been non-stop for us and I'd say we've had about three hours of sleep in the last few days. It's so stressful."
Their flights were altered three times before being cancelled.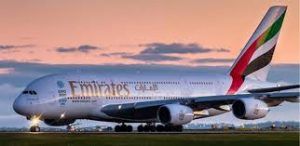 The Emirates airline yesterday announced that it will suspend 'most of its passenger operations' by Wednesday. A small amount of flights will remain open to travel to limited destinations, but Ireland is not listed among the 13 countries.
Dubai is a popular transit hub and is regarded as the world's busiest airport.
The shutdown in flights out of the United Arab Emirates, which includes airports in Dubai and Abu Dhabi, has left many in a precarious position and simply unable to afford exorbitant flight costs.
Other individuals and groups have reported similar plights, including one person who spent almost €3,000 on a flight home after seeing previous flights cancelled at a cost of around €5,000.
"A flight at 11,000 dollars is just not feasible for people," Deputy Pringle told Donegal Daily.
"It is ridiculous what the airlines are doing. They are capitalising on this crisis. The airlines aren't offering any information and people can't get in contact with them by telephone. Twitter seems to be the only means of making any sort of contact with them."
Deputy Pringle said he has been in contact with the Tánaiste's office about the matter.
He added: "I have had contacts from a few people wondering what the options are. Many of these people have been in Australia for some time now.
"Some airlines took bookings, cancelled and are just not honouring the booking – that is disgraceful that they can do this. First of all, they should have stopped taking bookings and made sure the people already booked were able to get home."
One option Deputy Pringle raised was the Government organising a flight to pick up the 'stranded' Irish people, but it is not clear if this is a runner.
Tags: