THERE is just one day left to order a special Manus Kelly Memorial jersey.
The special jerseys – the brainchild of Megan McCusker from Swatragh are on sale online, but orders will stop tomorrow at 2pm.
The jersey, commemorating the 'King of the Hills', the three-time Donegal International Rally winner from Glenswilly, is available in a range of sizes here:
Orders have been flying in over the last seven weeks since the jersey went on sale.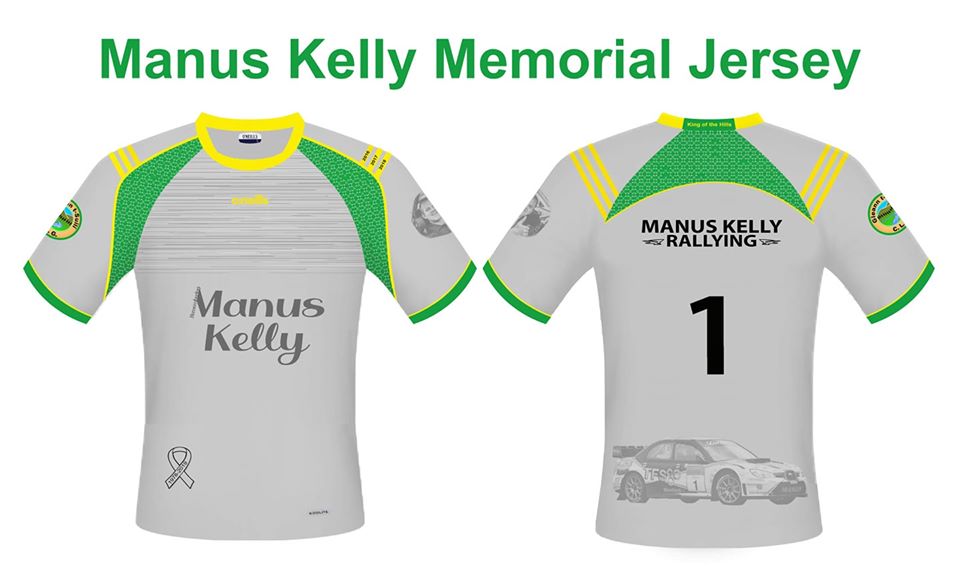 Last June, Manus was tragically killedwhile competing on day three of the Donegal International Rally. Manus – who had won the event in each of the three previous years – lost his life when the Hyundai i20 R5 left the road on special stage 15, Fanad Head.
The sportsman, politician and businessman from Glenswilly was one of Donegal's most-loved personalities.
Megan, who is well known to local rally competitors as she operates time control at the service areas, came up with the idea and it has already proved a massive hit.  All money raised go directly to the Manus Kelly Trust.
The jersey outlines Manus' participation in Gaelic football and motorsport.
Megan explained: "On the front of the jersey it reads 'Remembering Manus Kelly' with a ribbon to include the years of his short life with us, 1978-2019.
"On the left shoulder, the years of his outstanding Donegal International Rally victories. Placed on the left sleeve is a beautiful photograph of Manus with his thumb up, his typical pose.
"The right sleeve includes the Glenswilly GAA crest, his local team. The back of this jersey is dedicated to his rallying. King of the Hills on the collar, Manus Kelly Rallying and a photograph of Manus competing in the Donegal International Rally 2017, in his Subaru S12B WRC, this photograph includes his business TFS.
"The number 1 represents Manus being #1, in life, family, sport, politics, community. He also carried #1 on the door of his rally car when he gained his position in heaven."
Tags: