FERGAL Harkin is unequivocal in his assessment of Stephen Kenny, the new Republic of Ireland manager.
The Ballyliffin man, now working as the Football Partnerships and Pathways Manager at Manchester City, won a League of Ireland Premier Division title under Kenny with Bohemians in the 2002/03 season.
Picture: Fergal Harkin celebrates as Bohemians win the 2002/03 Premier Division
Harkin joined Bohemians after Finn Harps' relegation in 2001 and in his second season at Dalymount was toasting glory.
Kenny was just 30 when he took over from Pete Mahon during the 2001 campaign and he stayed for nearly three years.
"Stephen was great – he was the best manager I played under in Ireland," Harkin told Donegal Daily/Donegal Sport Hub.
"For sure, Stephen was the best. We played brilliant football and it was so enjoyable. Training was brilliant and Stephen got a great group of lads who were hungry and who could play.
"He had a great way of picking the players who had something to prove."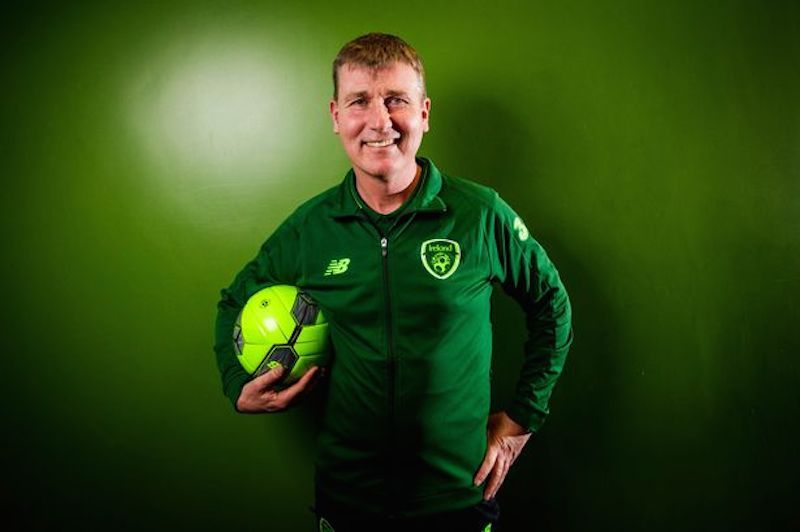 On Saturday, it was confirmed that Kenny had succeeded Mick McCarthy as Ireland manager with immediate effect.
McCarthy was due to lead Ireland into the Euro 2020 play-off against Slovakia last month, but that game has now been postponed until at least the autumn.
Kenny – the current Irish under-21 boss – had been due to take over on August 1, but the Football Association of Ireland today moved to address the matter.
Kenny won five League titles, two FAI Cups and three League Cups with Dundalk before taking on the Irish Under-21 job.
"I think he absolutely deserves the opportunity to manage the Irish senior team," Harkin says.
"He has a phenomenal record. Stephen is confident and determined. He will get to know the players immediately and he won't be scared to give young lads an opportunity.
"I think it's exciting. He has gone into different environments before where people thought he wasn't ready. To be honest, I don't think you can ever be 'ready' in football.
"Stephen has been very clever with his back room staff – Damien Duffy and Keith Andrews will have the automatic respect of the dressing room."
Harkin had a previous, but brief spell at Bohs after returning from Leicester City in 1998, before joining Finn Harps, whom he captained for two seasons.
The Inishowen man stayed with the Gypsies until his retirement in 2007.
He recalls Kenny as being 'confident and demanding'.
He said: "Stephen was very clear in what he wanted. We felt that we could beat anyone at the time.
"Even though Stephen was young – remember, some of the players were actually older than he was – he had a lot of confidence. He was demanding too and we had a lot of arguments.
"Stephen put a lot of pressure on me. Me and Tony O'Connor were working at the time and all the other players were full-time. We had to juggle work a lot and it was tough.
"Stephen put pressure on, but that was his job and I played my best football under Stephen. To answer, who was the best manager, you ask which manager got the best out of me and which manager did I win under? Stephen is the answer to both.
"It's great for the League of Ireland that he's got the job. It's always nice to see people who started in the League of Ireland come on and do well and Stephen deserves his chance. This will give other people in the League confidence that there could be an opportunity to step up now too."
KEEP AN EYE OUT FOR A FULL INTERVIEW WITH FERGAL HARKIN LATER THIS WEEK
Tags: