DONEGAL Gardaí have issued a warning for people to be aware of the latest scam doing the rounds.
An email purporting to be from eir tells people that they are due a refund and invites them to click on a link to enter bank details.
Gardaí have circulated a warning, saying: "Genuine companies will never send an email such as the one pictured requesting you to click on a link or to provide personal details.
"There is a spelling error within the email and this is often the case with scam emails. Please be on the lookout for scams and delete them immediately.
"Never provide your banking or personal details online or over the phone to anyone.
"Should you fall victim to a scam of any sort then please alert us."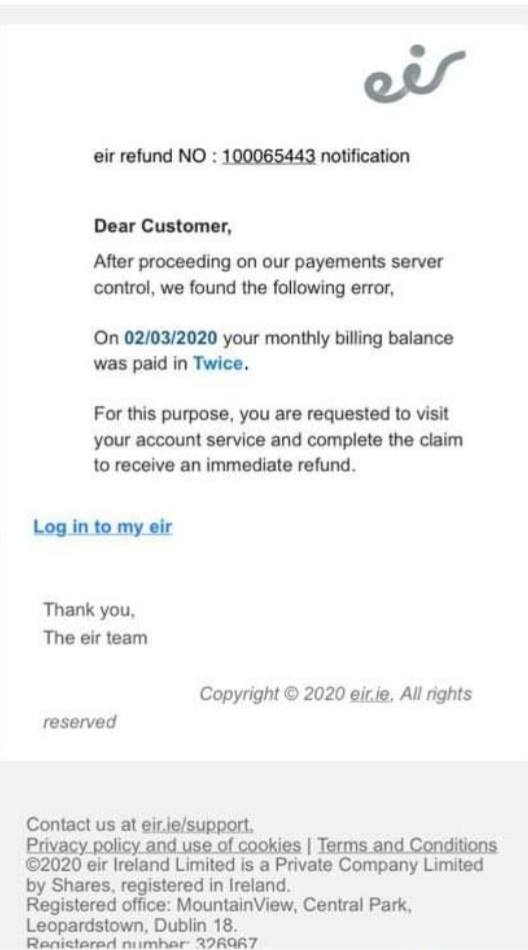 Tags: