Today is a particularly special day in the #WeAreThePoetsDonegal series on Donegal Daily, in association with Poetry Ireland.
Throughout April, we have been sharing daily poetry by established writers from across the county.
Today is Poetry Day Ireland, so we are giving you a double dose of features! Visit the site again tonight for a second feature with Gerard Beirne.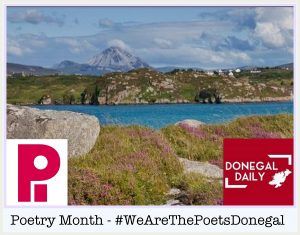 Today, why not take a moment to read and enjoy…
Featured poet: Kate Newmann:
---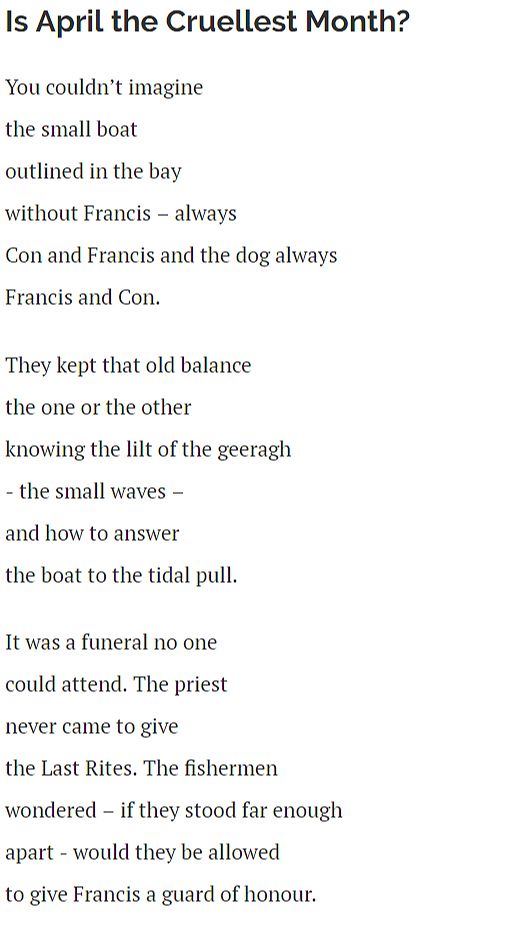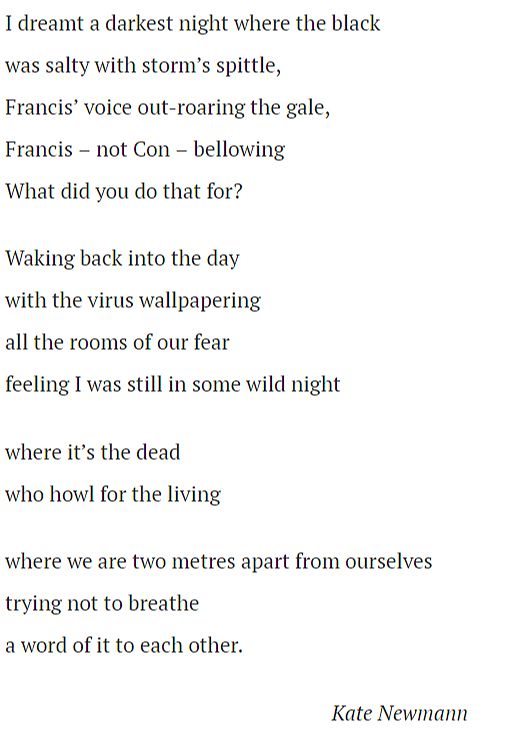 ---
About the poet: 
Kate Newmann is Co-Director of the Summer Palace in Kilcar. She has held residencies with the Down Lisburn Health Trust; with Donegal County Council for the Flight of the Earls commemoration; with the Smithsonian Institute in Washington DC and, on behalf of the Arts Councils, in Ballycastle, Mayogall, Lisburn and in Carrickfergus for the Louis MacNeice Centenary Celebrations.

Ask Me Next Saturday is her fifth collection of poetry and she has produced two CDs: HOW WELL DID YOU LOVE? and, with musician and composer Bill Campbell, THE BOTH AND THE NEITHER.
---
#WeAreThePoetsDonegal – Click here to read the full series so far.
Visit www.poetryireland.ie for more as we countdown to Poetry Day Ireland.
If this series has inspired you to write your own poetry, you are invited to send them in to wearethepoetsdonegal@gmail.com to be featured at the end of the month.
Tags: