Author: Ann Gallagher
Donegal based Professor Ann Gallagher shares the remarkable story of Agnes Jones, a Donegal nurse who worked with Florence Nightingale and became recognised as the founder of Public Health Nursing.
Most readers will have heard of Florence Nightingale, the 'lady with the lamp', who is credited with the foundation of the profession of nursing. This year marks the 200th anniversary of her birth of and celebrations and conferences had been planned to mark this special occasion.
The COVID-19 pandemic means that events to mark this anniversary are now cancelled or postponed. However, the pandemic has also brought to the world's attention the important work that nurses do and have always done to promote health, aid recovery and enable people to have a good death when recovery is not possible. 
This year is also the World Health Organisation's 'Year of the Nurse and Midwife'. The WHO states:
Nurses and midwives play a vital role in providing health services. These are the people who devote their lives to caring for mothers and children; giving lifesaving immunisations and health advice; looking after older people and generally meeting everyday essential health needs. They are often, the first and only point of care in their communities. The world needs 9 million more nurses and midwives if it is to achieve universal health coverage by 2030. 
It is hoped that media attention and personal experience of nurses helping people recover from COVID-19, or to have the best possible end of life experience, will inspire the brightest and the best of our young people to join the profession. 
The story of a great Donegal nurse, who worked with Florence Nightingale, should also be an inspiration. In the ancient and quiet St Mura's cemetery in Fahan, Co Donegal, there is a grave with a plaque that reads: 
IN MEMORY OF AGNES ELIZABETH JONES. A GREAT NURSE. WHO HAD MUCH TO GIVE. AND WHO GAVE UNTO THIS LAST. Born 10th November 1832. Died 10th February 1868.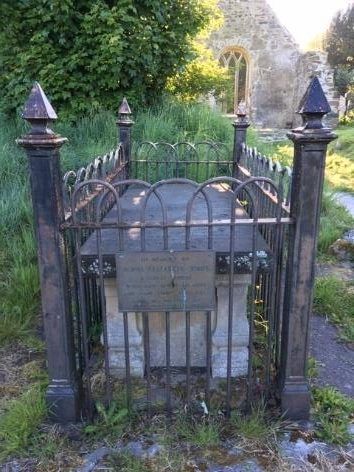 Agnes Jones spent her early years in Fahan and was widely travelled. She followed in the footsteps of Florence Nightingale in visiting – and learning from – deaconesses who ran a hospital, orphanage and schools in Germany. In 1859 she travelled to England and in 1862 started nurse training at the Nightingale School, St Thomas' hospital in London. None other than Florence Nightingale lavished praise on Agnes and was reported as saying that Agnes was 'her best and dearest pupil' and also that 'she overworked as others underwork. I looked upon hers as one of the most valuable lives in England.'
After her training Agnes went to Liverpool to manage a workforce infirmary which provided care for 1200 of the most marginalised people. With support from a philanthropist, Agnes was able to bring trained nurses and probationers, setting up a training school in, what was, a 'workforce infirmary'. As the first trained Nursing Superintendent, Agnes made a great success of transforming a disorganised and badly functioning institution. Sadly, she contracted typhus fever during her work in the infirmary and died at the age of 35.
The legacy of Agnes Jones is so very important at a time when nurses around the world are making the most profound contribution to the health and wellbeing of people during the pandemic. Nurses have always – and will always – provided compassionate care to those who need it, sometimes putting their own lives at risk.
Whilst nursing caring values remain constant, much has changed as health care becomes more complex, health technology becomes more advanced and the health and social care needs of populations more challenging. The pandemic brings to our attention the importance of nurses having a good education and of taking on leadership roles to ensure that all people everywhere – including the most marginalised – receive the best possible care and treatment. It is hoped that young people will feel inspired to follow the exemplary example of Agnes Jones and embark on one of the most rewarding, necessary and valued professions of our time.
Ann Gallagher is Professor of Ethics and Care at the University of Surrey, UK. Her book Slow Ethics and the Art of Care will be published by Emerald on 21st May 2021. Ann is currently in quarantine in Fahan. Her parents, Mary Margaret and Raymond Gallagher, live in Burt.
Tags: