Health officials have shared positive signs of progress in Ireland's fight against Covid-19 as the recovery rate has risen to 87%.
87% of confirmed cases diagnosed with COVID-19 have recovered to date, Dr. Ronan Glynn, Deputy Chief Medical Officer said yesterday. The recovery figure was 84.3% at the same time last week.
From the new figures, the number of people who have recovered from the virus is now over 21,000.
Dr Glynn said: "This is very positive news but should not deflect from the impact this disease has had on individuals and families. In addition, it does not change the risk for any one individual who is diagnosed with the disease today, or in the future.
"Public health advice is there to provide everyone with the best protection possible. Please follow it and continue to protect yourself and each other."
The number of Covid patients in ICUs nationwide reduced further to 49, as of 8pm last night.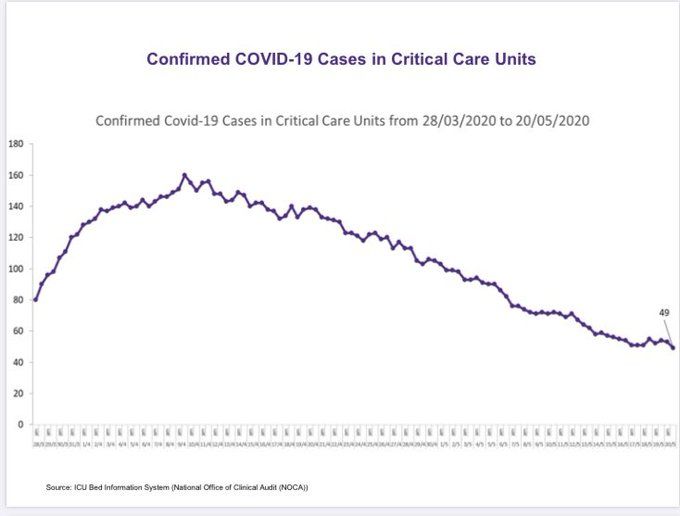 A further 11 deaths were confirmed in Ireland up to yesterday evening, bringing total number of Covid-19 related deaths to 1,571.
64 more confirmed cases of COVID-19 were also announced. There has been a total of 24,315 confirmed cases of COVID-19 in Ireland since the outbreak began.
No additional cases were reported from Donegal in the latest update. There have been 477 cases of Covid-19 in the county since March.