Fears over high winds at St Eunans GAA Club in Letterkenny have resulted in Covid testing being cancelled today.
Large marquees housing the test bays at O'Donnell Park were inspected yesterday amid high winds.
With a further yellow wind warning for today, a decision has been made to cancel testing today (Sat).
The large marquees were taken down yesterday.
It is hoped the testing centres will be back up and running again once the weather warning has passed.
Testing is scheduled to resume again at the Letterkenny centre on Sunday afternoon, weather permitting.
The Letterkenny club has been at the forefront in the community fight against Covid.
At the start of the pandemic concerns, the club contacted the HSE with a view to housing a drive-thru test centre.
Manned by medical professionals and club volunteers, the centre has tested hundreds of people for Covid in recent weeks.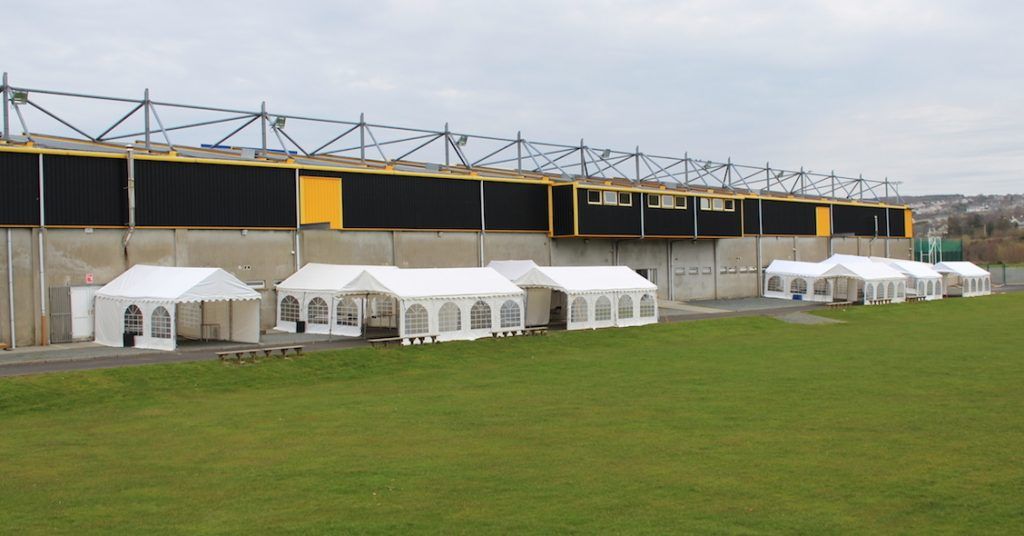 Tags: