New Frontiers, Ireland's national programme supporting early-stage entrepreneurship, is currently recruiting for Phase 2.
The programme, delivered on behalf of Enterprise Ireland by LYIT and IT Sligo, accelerates the development of sustainable new businesses that have strong employment and growth potential.
New Frontiers is a game-changer for anyone serious about developing their business idea into a successful start-up. This intensive programme will equip you with the skills you need to establish and run your new company. The New Frontiers programme will give you access to supports like a desk in a campus incubator at IT Sligo or Letterkenny IT, 1-to-1 mentoring from start-up experts, business master-classes and networking with potential investors plus €15,000 in financial support to accelerate your business start-up.
The deadline is fast approaching for applications to a new phase of New Frontiers in the North West.
Applicants can apply by 5pm 12th June 2020 by downloading an application form on www.newfrontiersnw.ie or email Timony.Jenni@itsligo.ie
See below for more details.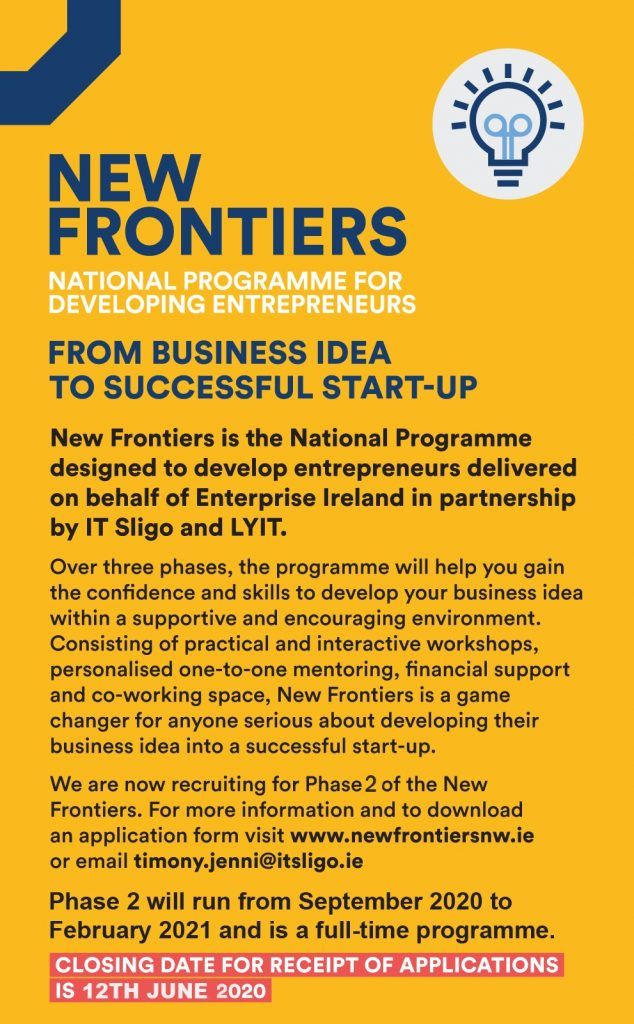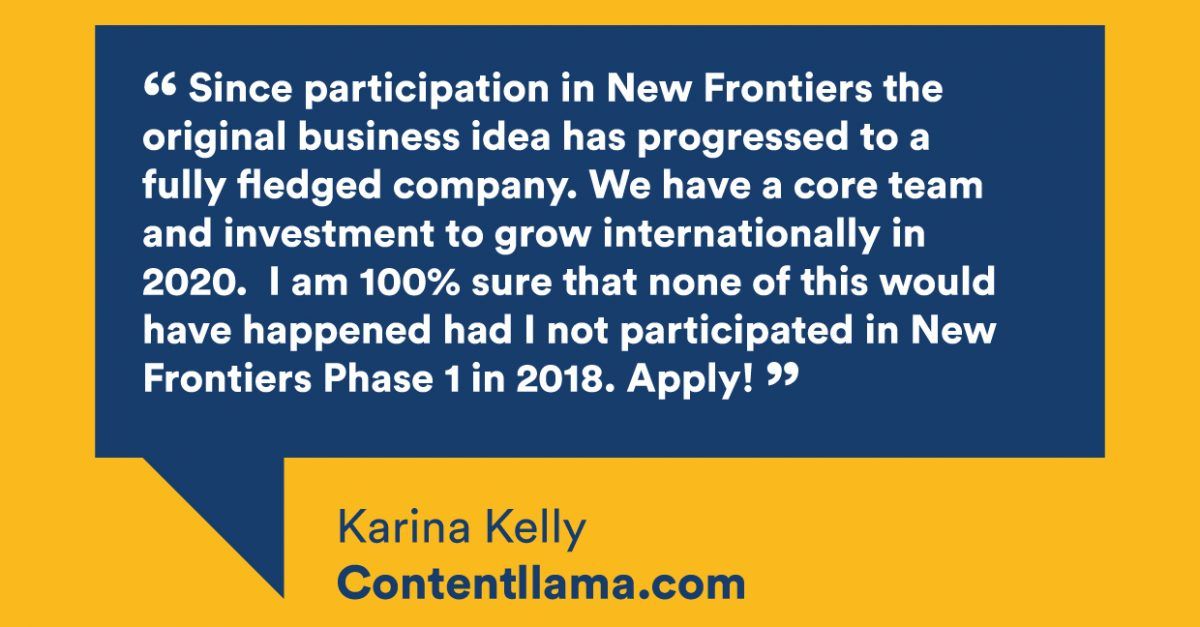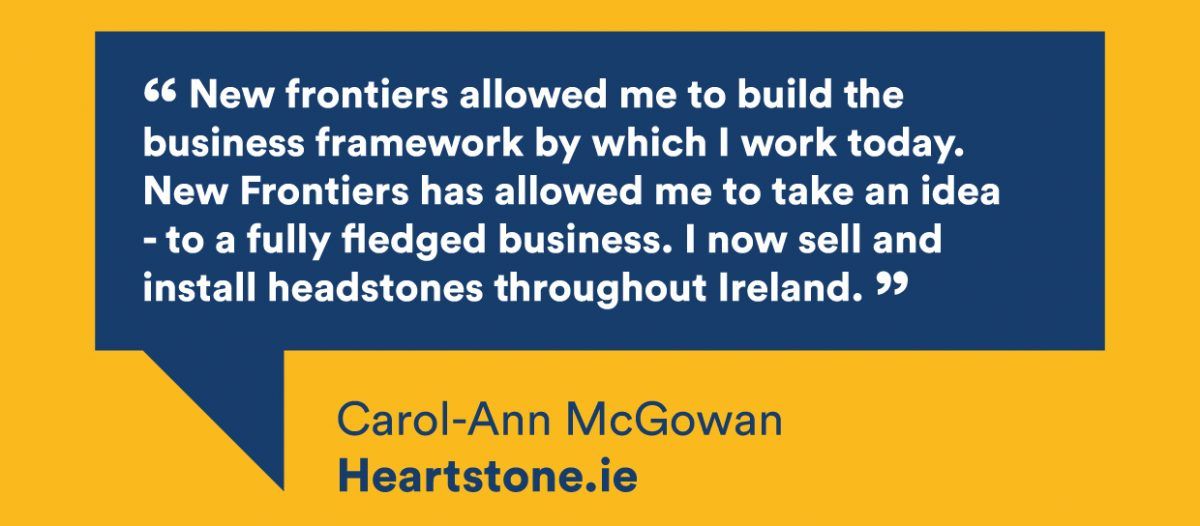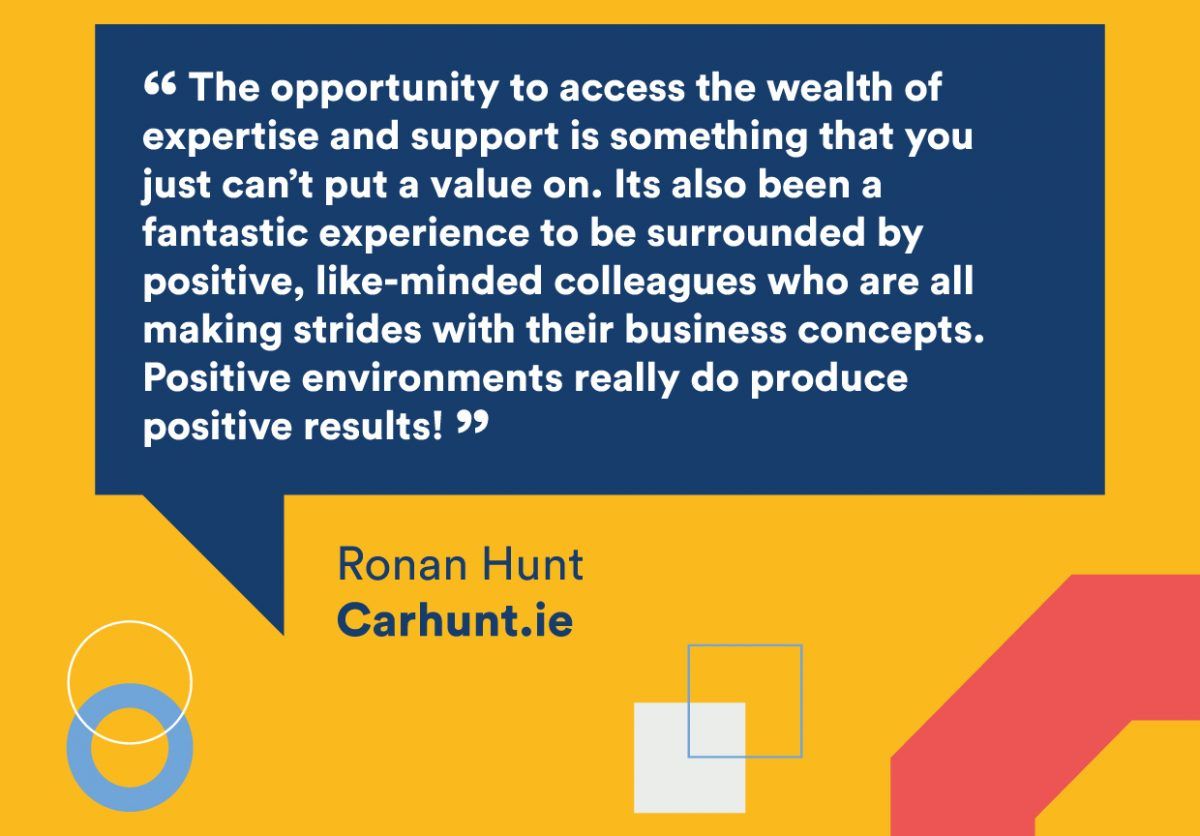 Tags: