Deputy Charlie McConalogue has said it is now time to get hospitals operational again to prevent a wave of delayed diagnosis and treatment in the coming months.
Recently, figures have shown a 19.1% increase in those waiting for day and in-patient procedures in Letterkenny University Hospital.
There is also a total of 190,373 patients waiting for CTs, MRIs and ultrasounds across the country at the end of March this year.
Deputy McConalogue said, "In February there were 2, 098 people on the in-patient and day case waiting lists at Letterkenny University Hospital. In April this number rose to 2, 499. With little change through the month of May in terms of public health restrictions I am concerned this number will have continued to rise.
"At the beginning of this pandemic our hospital network was rightly prepared for a major surge in COVID-19 cases. Procedures were cancelled, diagnostics postponed, and people urged to stay away unless absolutely necessary.
"Thankfully our hospitals were not overwhelmed and now is the time to get them operational again. Everyday healthcare needs have not gone away just because there is a pandemic. The longer a patient is left waiting for an essential procedure, the higher the possibility that their prognosis could deteriorate. That's before even considering that they may be in unnecessary pain or discomfort.
"We can't allow the lists to keep rising and we need to urgently step up our response to get the lists down again," concluded Deputy McConalogue.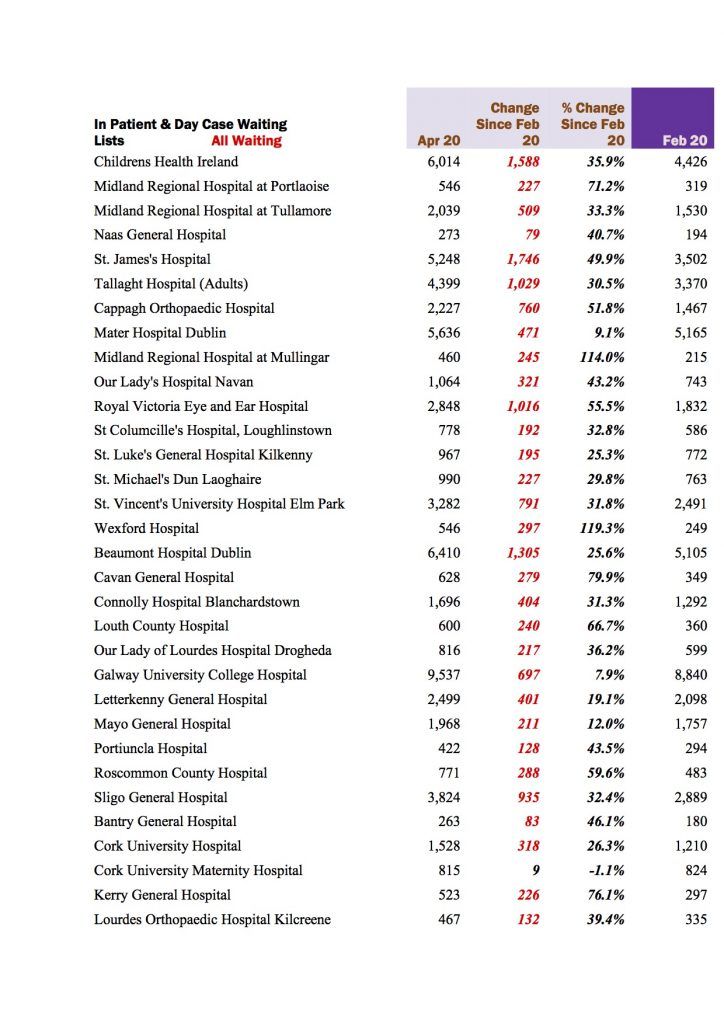 Tags: