Pinehill Studios at Mountain Top Letterkenny is now offering space for people to host live broadcasts and training.
The bright and open studio rooms bring a professional feel to your online classes and training.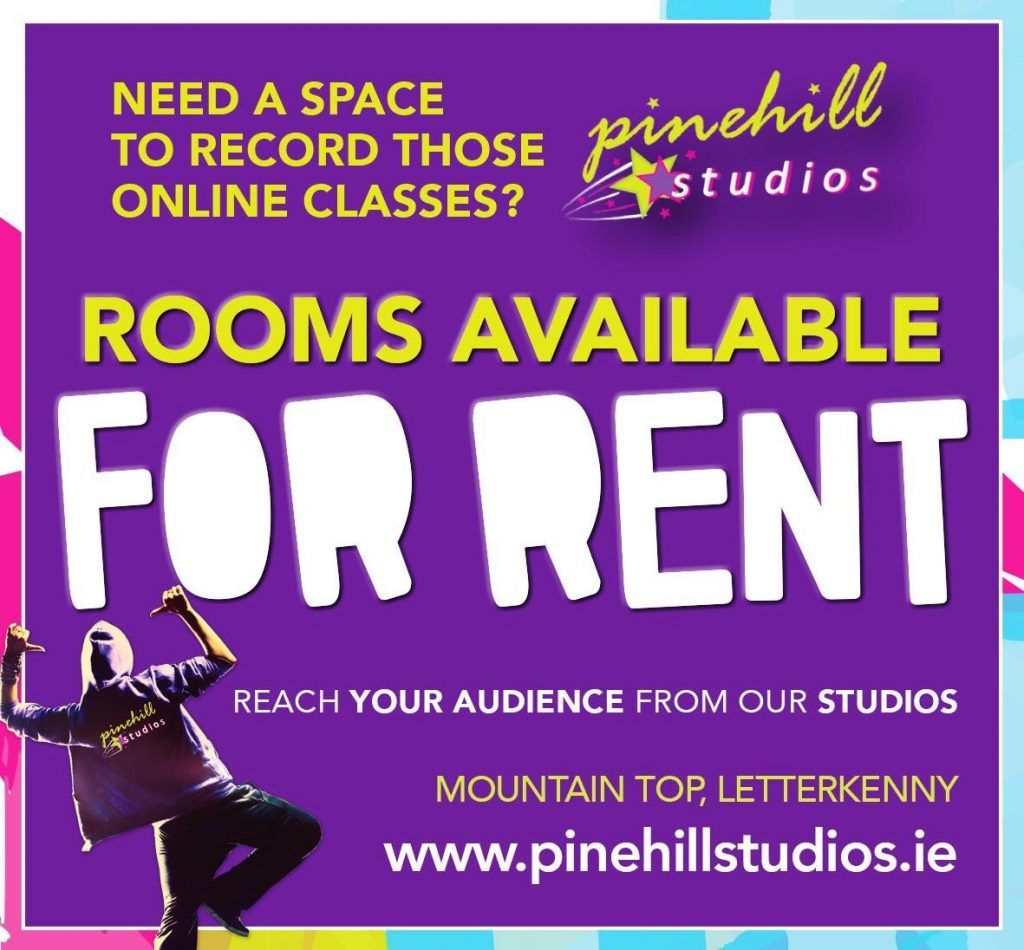 No more WiFi interference
No more moving furniture
Or being interrupted by the cat/dog/milkman/postman/kids.
Make Pinehill your new VIRTUAL STUDIO.
A bright open space is the perfect setting to deliver your online classes with super fast download speed broadband on site.
Professional, Highly efficient and SAFE space for your "NEW NORMAL".
Contact Sarah-Marie on 0867900554 or message www.facebook.com/pinehillstudioss for further information
Make an appointment to view our spaces or visit www.pinehillstudios.ie.
Tags: