Gardaí have issued another warning about a scam targetting customers awaiting delivery of online shopping.
The scam, which relates to emails pretending to be from DPD Ireland, asks people for payment for a parcel delivery.
As online shopping continues during the Covid-19 crisis, customers are being advised to be aware of this scam.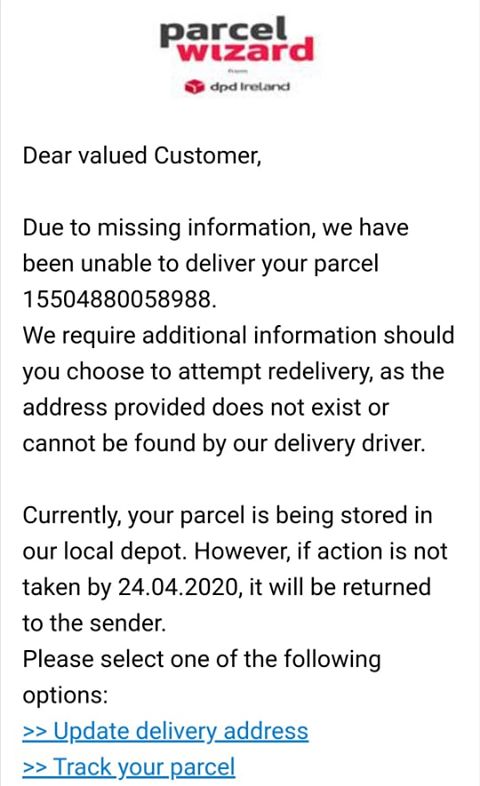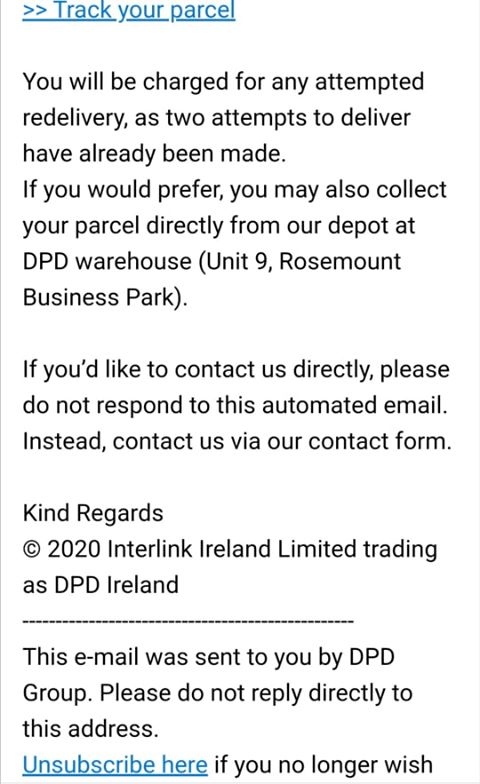 Gardaí said: "Should you receive an email such as the one pictured please do not click on any of the links within it. Never provide your personal or banking information. Simply delete the email. If you have fallen victim to this or a similar style phishing scam then report the matter to your bank and to Gardaí. Please advise others especially vulnerable people in relation to this scam."
DPD Ireland are also warning customers: "Please be extra vigilant during this period – we've been advised by the public that they have received communication purporting to be from DPD requesting credit card details in respect of payment for parcel delivery. Should an incident like this come to your attention, please report to the Gardaí. The Gardaí have advised that this type of fraud is happening regularly."