THE sound of shutters rolling up again filled Letterkenny's air yesterday morning.
Hundreds of businesses across Donegal flung open their doors to customers on day one of the second phase of the roadmap to reopen the country.
From next Monday, shops in shopping centres will be permitted to reopen.
Yesterday, stores with street entrances threw up their shutters as business resumed after a three-month hiatus.
"It has been a long time coming," Jimmy Stafford, the President of the Letterkenny Chamber of Commerce, told Donegal Daily.
"There is great excitement and there has been great trade. Businesses have been delighted to welcome customers back in again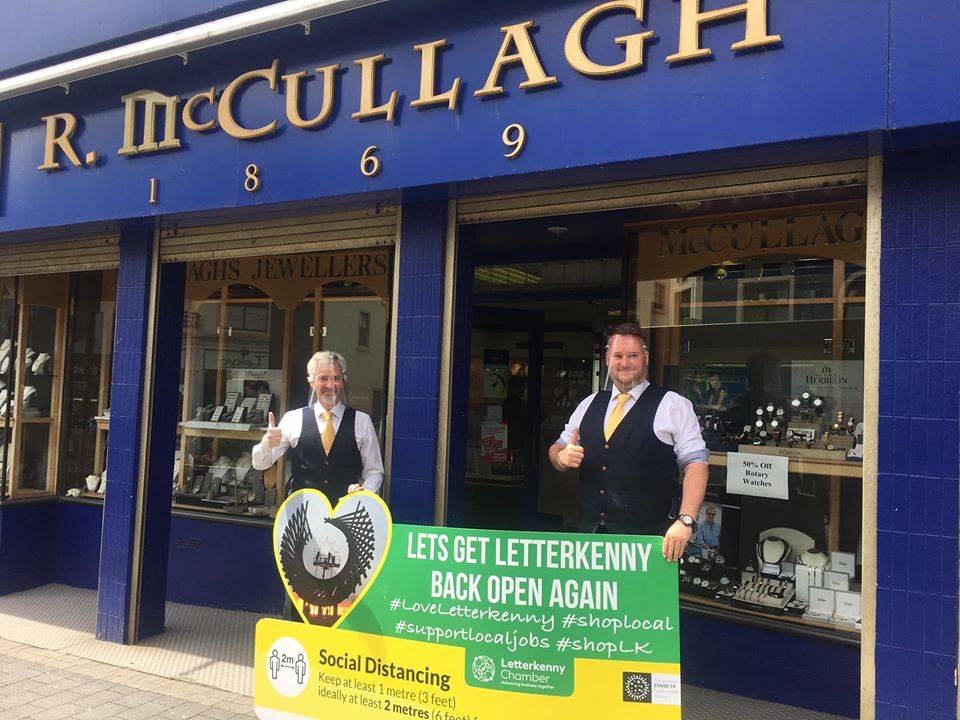 "It was like children going back to school after summer with the whole mix of excitement, fear and worry. There was the fear and worry about how things would go and the excitement of meeting the customers and staff again. It's like coming back after a three-month summer break. You could feel the excitement on the street.
"Shops had a good day. The tills are ringing again, but it will be allow confidence builder. People will go home after seeing the procedures and they'll become more confident now.
"It's like people have come up for air again. There are people who haven't been out of their homes for three months and it's incumbent on the businesses to make those people feel more comfortable.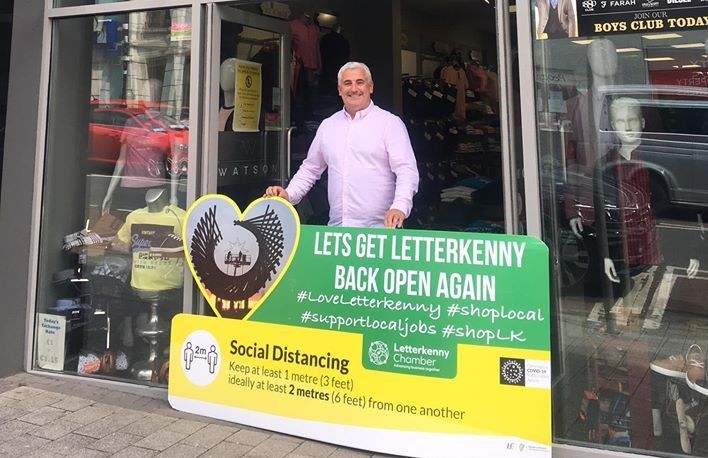 "We would appeal for people to have patience with businesses owners and the staff. They're learning, too, as we go along. If people see little mistakes or omissions, we'd ask them to simply go and have a quiet word with a staff member of a manager. Businesses will need the help of the customers to make this work."
Businesspeople have networked in recent weeks with those opening in phase two taking a cue from those essential traders who had been open during the lockdown.
Mr Stafford said: "It's lovely to see the safety procedures in place in the various businesses. The beauty about this is that the businesses have learned from each other.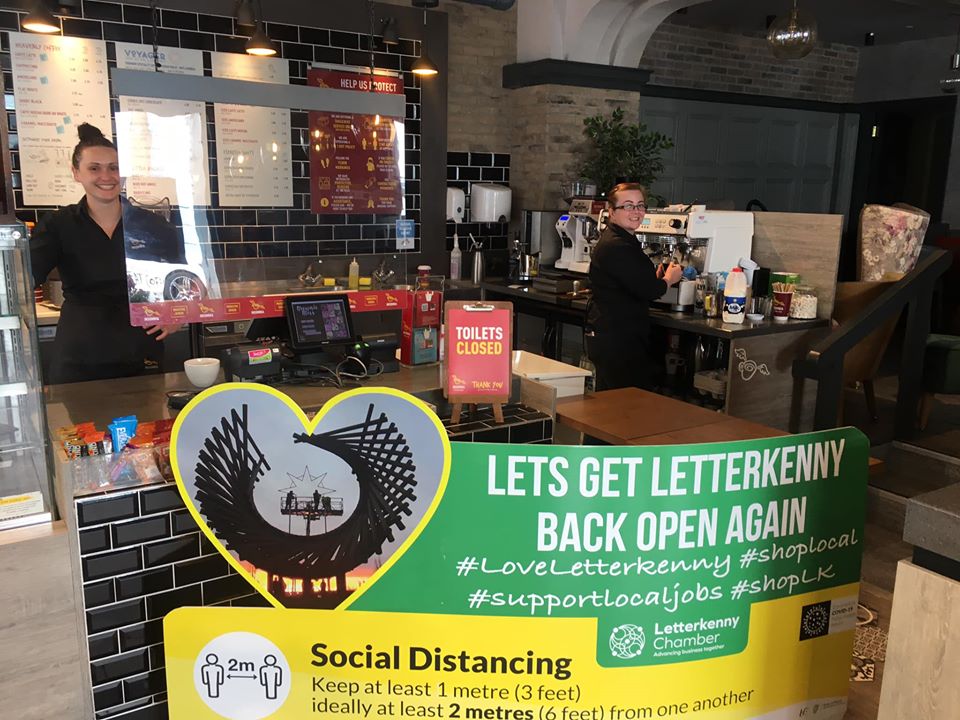 "The businesses who have been open through phase one implemented procedures and processes and they have been able to educate other businesses in everything form one-way systems, sanitisers, visors. There has been a big learning processes."
Mr Stafford noted an increase in the number of local businesses who have now put their wares online – and has encouraged those who are shopping via the internet to use those local outlets.
He said:  "More than ever stay local, shop local. At the very start of all of this, someone said how people were knocking at businesses for years looking for sponsorship, but now they need the favour returned.
"Online shopping has also become popular for local businesses. I spoke to a number of retailers who went online during the lockdown and they couldn't believe the success of it. So if you're spending money online, do it with a local business."
Tags: