The Department of Business Studies at LYIT is delighted to announce a more flexible approach to delivery of the part-time Bachelor of Business Honours degree. 
At LYIT, listening to the needs of learners is our main focus. 
We understand that this has been a difficult time for many. The current situation has resulted in the need for career changes and reskilling for many people. LYIT is here to offer support and guidance to anyone wishing to return to third level education at this time. 
This degree course has been specifically designed to suit mature learners, and gives access to lifelong learning for those who may wish to return to study but can't attend full time courses. At LYIT we recognise and support the challenges some mature students face, our aim is to provide balance and flexibility within our part-time offerings. The Bachelor of Business Honours Degree has been restructured to allow for more flexible delivery. The new course structure will allow learners to attend 'live' online lectures from home or the office and also attend lectures on campus one evening per week. 
https://www.facebook.com/162517790452520/posts/2985447211492883/?vh=e&d=n://
Donald Hannigan had worked for his father's painting business from the age of 19. Taking over the family business in 2010, Donald decided that it was the right time to return to education. "The part-time layout suited me and I could still run my business during the day, says Donald. I knew anything that I learned in the degree, I could apply back to my business".
We understand that coming back to education can be daunting.  Our learners will be provided with all the support they need to ensure a smooth transition into third level education and to help them achieve their personal and career goals.  The Department of Business Studies is home to supportive lecturing and student services staff who will be with you every step of the way. 
"Not only has it developed me as a person, it encouraged me to go on and do a masters. I think it is great for anybody that is looking for a degree that you can bring to any business. The knowledge you get from it is fantastic", says Donald.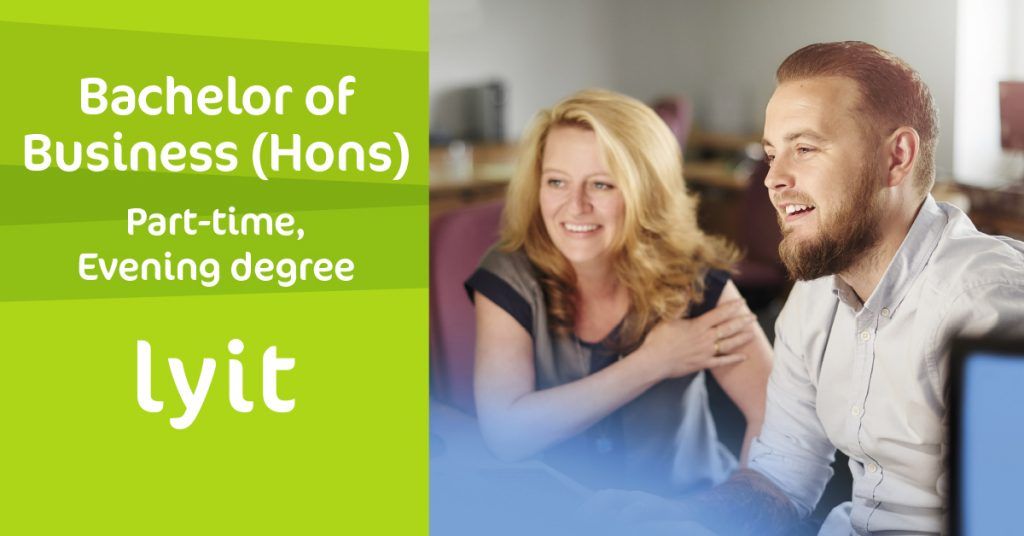 Patricia Doherty, Head of Department of Business Studies says: "The new blended delivery model will provide learners with the opportunity to study in a more flexible way.  Learners will only need to be on campus one evening per week.  The second evening will be delivered online so students can choose to virtually attend from the location that suits them best.  Many will choose to stay late in the office to study, others may prefer to attend from home.  It will depend on what best suits the individual learner". 
"If it's something you want to do, take the first step and apply", encourages Donald. "It doesn't matter if you haven't been in school for a number of years. I wasn't at school in 14 years. As long as you are willing to work hard and keep an open mind, you will get on great"!
If you would like to return to education and study business in a more flexible learning environment then this course is for you! To apply or for more information visit: https://www.lyit.ie/CourseDetails/D401/LY_BBSLL_B/Business(Hons)%E2%80%93LifelongLearning or contact Patricia Doherty, Head of Department of Business Studies at Patricia.Doherty@lyit.ie
Tags: