IT Sligo has announced several Level 8 Honours degrees that meet the Irish Teaching Council criteria allowing students to start their journey in becoming a secondary school teacher.
Once students graduate from their Level 8 Honours degree, they can then apply to undertake a Professional Masters of Education award to become a qualified second level teacher.
The Professional Masters of Education is a two-year full-time programme and is available from a number of higher education providers.
Cora Fagan, Secondary School Principal at Coláiste Cholmcille Ballyshannon, Co Donegal says 'studying a Business Studies Degree at IT Sligo afforded me the opportunity to learn vital skills required for leadership including managing, leading, communicating (to include presenting), organising, HR, recruitment process, marketing, budgeting and social skills'.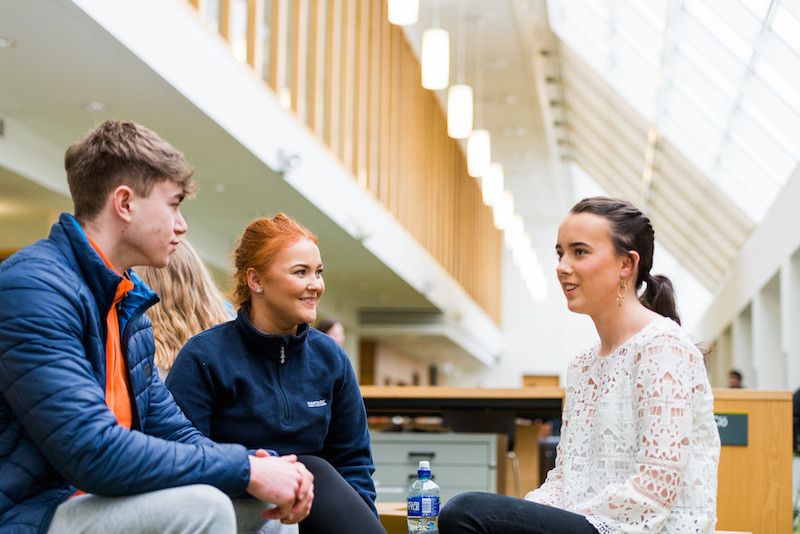 When asked what advice Cora would give to CAO applicants considering a career in teaching, Cora says 'Teaching is a very rewarding and fulfilling career. Working with young people and being in a position to contribute and influence their future is a very responsible role to have. You really need to be motivated to help young people learn and reach their full potential'.
Check out the full list of Level 8 courses and what teaching qualification you can achieve here – https://www.itsligo.ie/cao/teacher-training/.
If you have any questions in relation to Teacher Training at IT Sligo, please email the team at admissions@itsligo.ie, WhatsApp +353858049366 or send a message on Facebook.
On Wednesday the 24th of June, IT Sligo are hosting a Virtual Open Day for all prospective students, CAO applicants and their parents.
Have your questions about IT Sligo courses, accommodation, career opportunities, SUSI grants etc. answered, enjoy a virtual tour of IT Sligo & much more. Register today https://www.itsligo.ie/caovirtualevents/
Tags: