A KILLYGORDON man cycled 475km to see his mother last week.
Matthew Carlin left London last week to set off for home.
A student of nutrition and dietetics at King's College in London, Matthew was finding lockdown difficult and pined for home.
"I was studying for exams and completing coursework during lockdown which was incredibly stressful," he told Donegal Daily. 
"It was taking a big toll on my mental health. The only thing I had to keep me sane was my daily cycle.
"I work part time as a Deliveroo and Uber eats cyclist to fund my studies.
"Just before Covid-19 I started entering road races around London. I finished up all my uni work and wanted to head home to see my family as I hadn't seen them in six months."
Matthew watched the weather forecast and, spotting two clear days, he parcelled off some clothes and dispatched them for home.
A 320km jaunt from London to Liverpool began his venture.
"I didn't really want to fly due to Covid risks so I decided on taking the ferry instead," he said.
The 9pm ferry crossing gave Matthew the benefits of a shower and an eight-hour sleep.
"One brilliant thing about the ferry was the pub was still open to it was nice to get a proper pint of Guinness," Matthew said.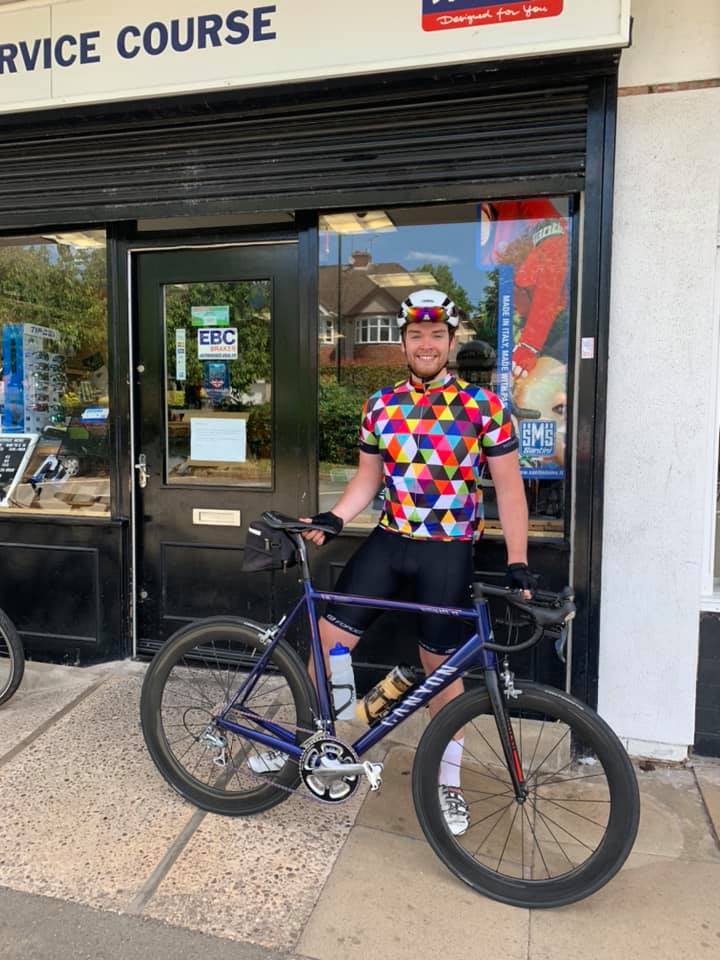 Just after 7am the next day, Matthew was pedalling again and arrived in Letterkenny just after 2pm.
"It was nice of Gap Coffee Bridgend to give me a free coffee upon entering Donegal," Matthew said.
"That helped to keep me going through the final stretch. It was a surreal experience and a great way to get to know your inner demons."
Matthew noted the help of Bike Wrench in Coventry who aided with a quick bit of repair work on day one.
In total, Matthew was in the saddle for 19 hours and 22 minutes over the two legs of his journey.
He comes from sporting royalty in the Finn Valley.
His father, Sean, would have competed at the 1984 Olympic Games in Los Angeles but for an injury and was one of the early stars of the Finn Valley AC. His brother, Gavin, was a goalkeeper of renown and had a spell at West Bromwich Albion. Uncle Marty starred with Red Hughs and Donegal while a cousin, Jonny, is on the books of League of Ireland First Division side Cabinteely.
Matthew's mind went back as he pedalled hard.
He said: "I often thought of my granda, John Carlin, and everything he was able to do with very little, the sport achievements he accomplished.
"I knew that he could have done what I did on his old Raleigh bike so I had no excuses with my fancy bike, nutrition and GPS navigation.
"When your rear end is on fire and every part of your body is begging you to quit but you never give in, it gives a real sense of achievement and what we are all capable of we put our mind to it and keep going."
Mary Carlin was thrilled to see her boy again. Matthew said: "Mum was over the moon. She was worried the whole way but I think it was all worth it once I arrived safely."
Tags: