The community of Magheraorty are working on a fun fundraiser to secure a new playground for local children.
Ionad a'Phobail Mhachaire Rabhartaigh – a community centre located in the heart of the Gaeltacht – is aiming to part-fund a new playground and car park which is set to be of huge benefit in the future.
Funding of €128,961.00 has been received from LEADER, but the community has to raise more to cover the development.
Fundraising has kicked off with a 50/50 draw. The draw will be held live on Facebook each week and tickets can be purchased locally or online on https://www.paypal.me/mariondoogan. One ticket is €2.00 and 3 tickets are €5.00.
Tickets also available in these local businesses:
Teach Coll
Teach Dixon
Mhic Géidigh Butchers
Denis Herritys Shop
McClaffertys Eurospar & Hardware
Teach Bhillie
Taj
Pelo Hair Salon
Óstan Loch Altan
Altan Hair & Beauty
Falcarragh Post Office
Here in Ionad Mhachaire Rabhartaigh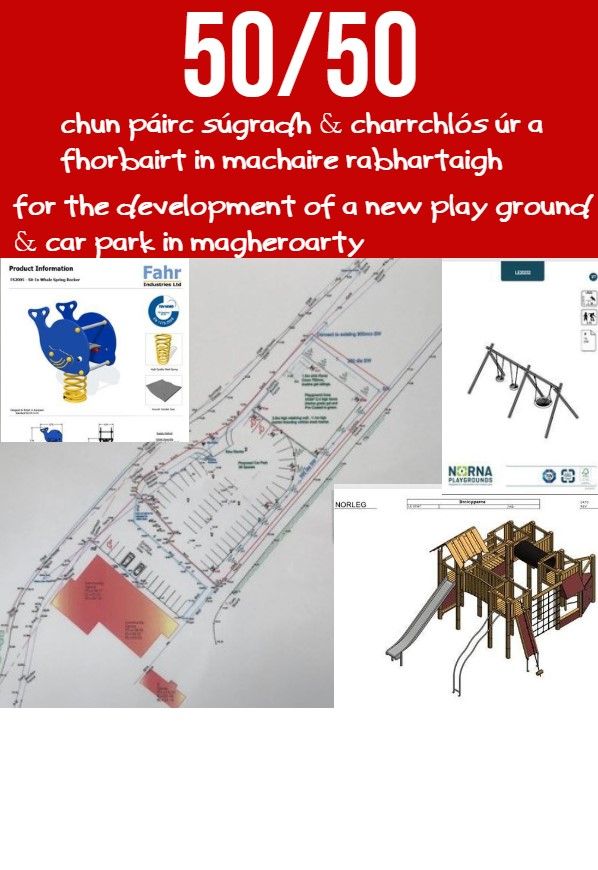 A spokesperson for Ionad a'Phobail Mhachaire Rabhartaigh said: "The playground and car park will be a huge benefit to our parish & wider communities, as a lot of people both near and far visit Magheroarty, plus there is no other playground in our parish.
"The work is due to begin in September/October and in order for us to complete this development, we will need to raise funds ourselves and we are currently running a 50/50 draw each week to help support us with this."
For more information check out: Ionad Mhachaire Rabhartaigh on Facebook.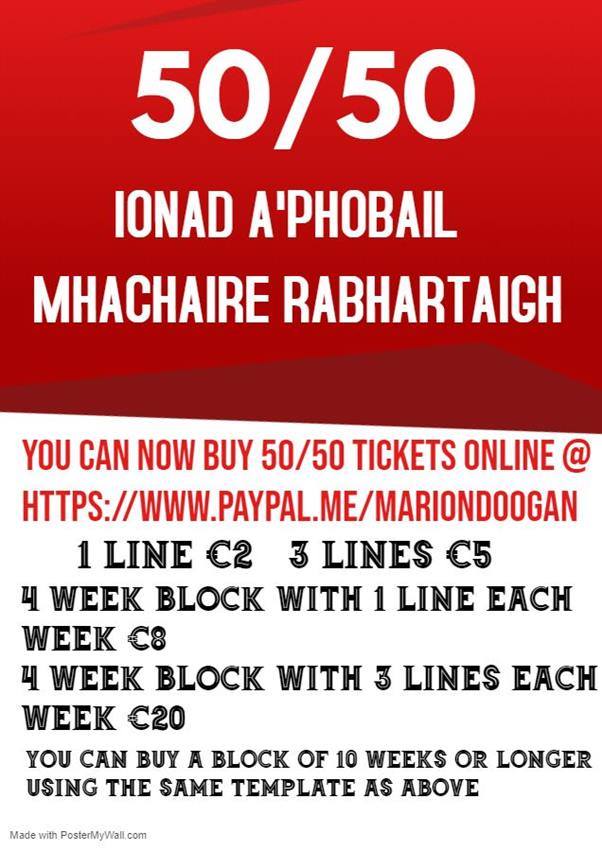 Tags: