THERE was a marked increase in the number of Covid-19 tests being carried out in Donegal in the last week.
There is now just one test centre in operation in Donegal, at O'Donnell Park in Letterkenny.
Testing at a second centre, at the Lakeside Centre in Ballyshannon, ceased in early June. Tests had been conducted at St Conal's prior to relocating to O'Donnell Park, which is now the sole test centre in the county.
Figures provided to Donegal Daily by the Health Service Executive shows that, in the seven days ending Sunday last, July 19, there were 219 tests carried out.
In the four weeks ending on Sunday, July 19, there were a total of 618 tests carried out.
This marks an average weekly increase of 64 per cent.
In the previous seven days, there were, on average, 31 tests per day conducted at the facility.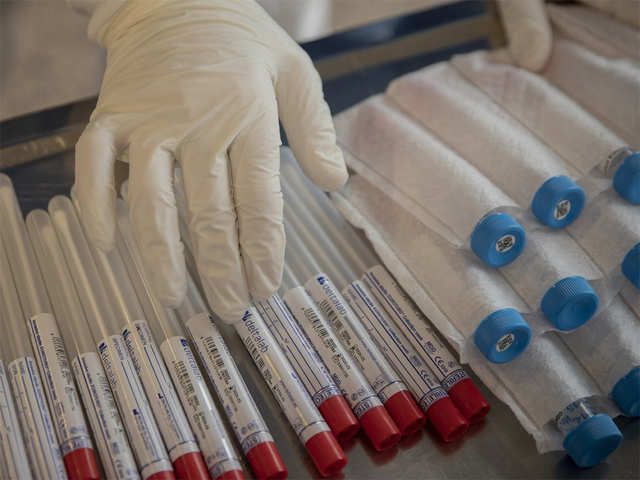 On average, this marks a 41 per cent rise in the daily number of tests in comparison to figures for the previous four weeks.
Since the outbreak, there have been 472 positive cases of the coronavirus detected in Donegal.
The figure represents 1.8 per cent of the country's total.
The increase in tests comes as the acting Chief Medical Officer, Dr Ronan Glynn, has expressed concern at the number of outbreaks of Covid-19 in workplace settings.
"We are now seeing outbreaks of the virus in a range of work settings, including in construction, in fast food outlets and in supermarkets," Dr Glynn said yesterday evening at a Department of Health press briefing.
"We can't underestimate how quickly clusters develop. We have come so far together, but we need to stay vigilant to prevent a resurgence across the whole country in the coming weeks.
"With the increase in outbreaks in our communities, I would urge everyone to wear face coverings in healthcare settings and when shopping, including in the supermarket and other indoor retail services."
The department said that 270 cases had been confirmed in the Republic over the past two weeks.
To date, there have been a total of 1,753 Covid-19 related deaths in Ireland.
There have been 25,766 confirmed cases.
Tags: