A solidarity event in Letterkenny on Sunday has been described as a poignant day for minority communities in Donegal.
Black, Ethnic, Minority communities gathered with people from all across the county at the Letterkenny Community Centre to spell out the words Black, Traveller, Roma Lives Matter.
An estimated 120 people came together, socially distanced to stand in solidarity as part of a campaign to represent minority groups in the county and all across Ireland.
Watch: 
The Building Intercultural Communities (BIC) Project and Donegal Travellers Project ran the event as part of a campaign to launch their online DiversityAware training programme. The DiversityAware training programme was developed from a growing need to stand against racism and discrimination, and to promote diversity in the community and in the workplace.
Billy Banda, Community Links Worker for the BIC Project was delighted to see so many representatives from An Garda Síochána, Donegal Local Development Company, Donegal Volunteer Centre and to see TD Thomas Pringle in attendance.
"I thought the guards were amazing because they didn't come to police, but to participate in the event. It was also good to see Pauric Fingelton (CEO of DLDC), John Curran (Manager of Donegal Volunteer Centre) and TD Thomas Pringle in attendance as they added value to our solidarity event".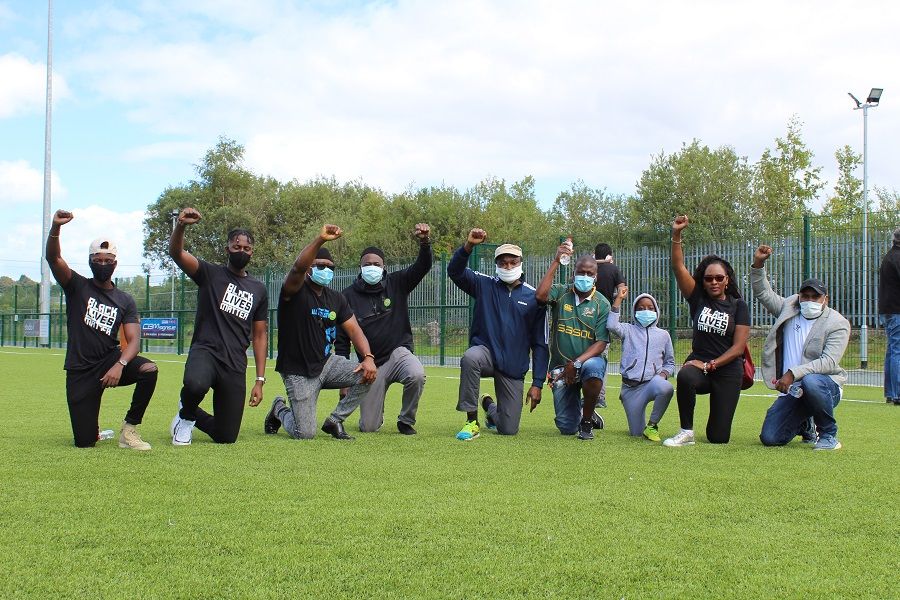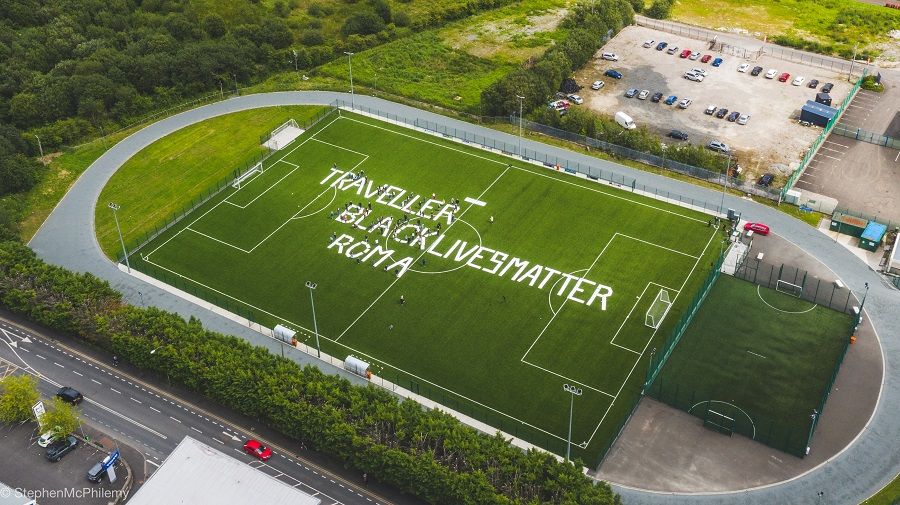 Ann Friel, Primary Healthcare Coordinator for Donegal Travellers Project said that the event was "the first time Traveller, Roma and Black Ethnic Minority communities have come together in the county to build positive relationships and promote DiversityAware training".
Participants on the day talked about the importance of taking part in such events to recognise the struggle and oppression that has been felt by Black, Traveller and Roma communities in the county and across the globe.
Tshamano Musltapitc said: "I'm here today in solidarity to stand against all forms of discrimination against Black people, Travellers in Ireland and the Roma people. We are here to highlight that this discrimination happens in Ireland as well, not only in America. So by standing together we are hoping that all of this will change and will participate in policy reform in Ireland to ensure there's change in our society so that everyone can live in peace".
Another participant said "I just wanted to show support for Black, Traveller, and Roma Lives. I think it's important to not just say things online and actually doing something in public is really important".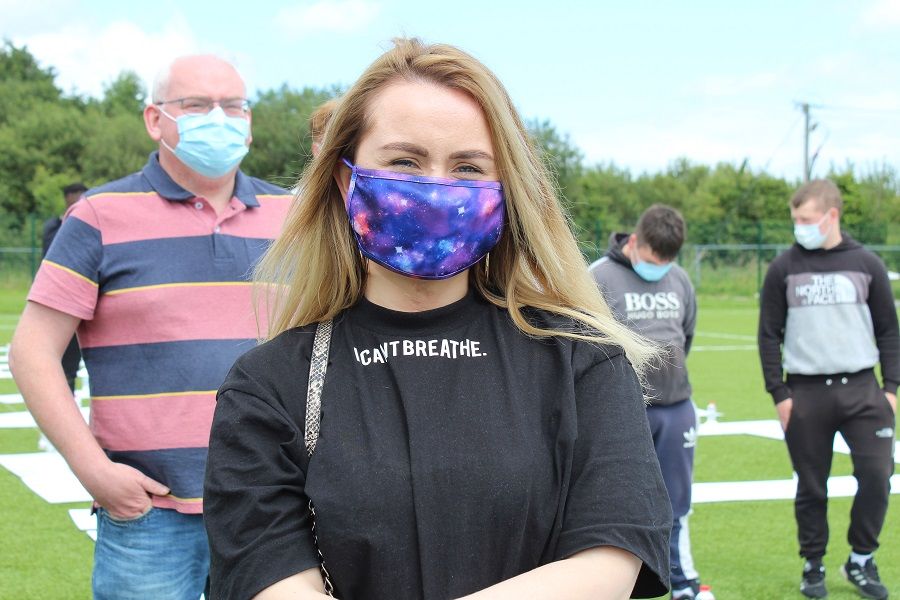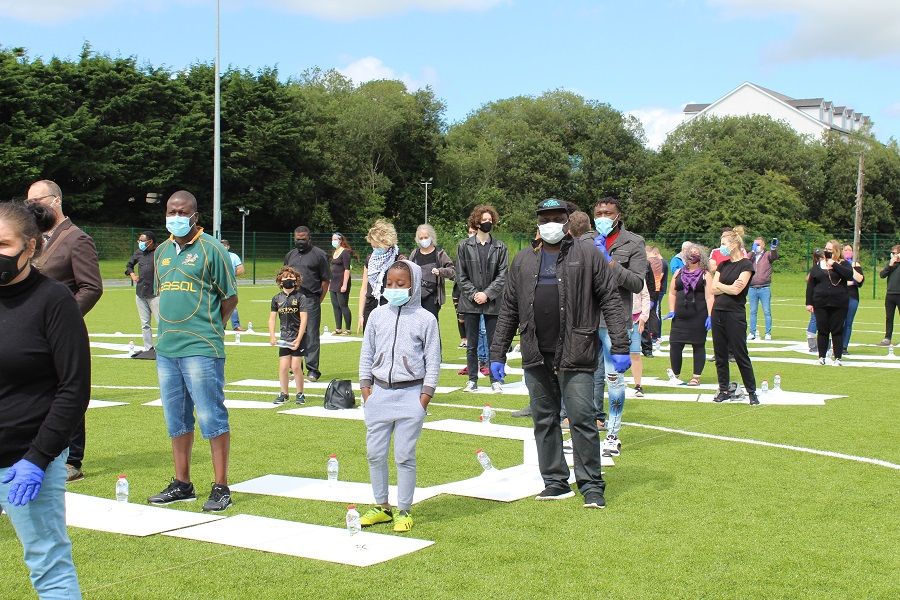 Maeve Roarty said that "it's incredibly important to be here because we have to be empathetic to other human beings. We're all in the same life and we have to be understanding and empathetic towards each other".
Derek Callaghan said "I thought it was important to come to this event to raise awareness of prejudice and mistreatment of marginalised groups".
Garda Annmarie McGrath, from Letterkenny Community Policing Unit said: "We're here in solidarity with our community and support our stakeholders in Letterkenny".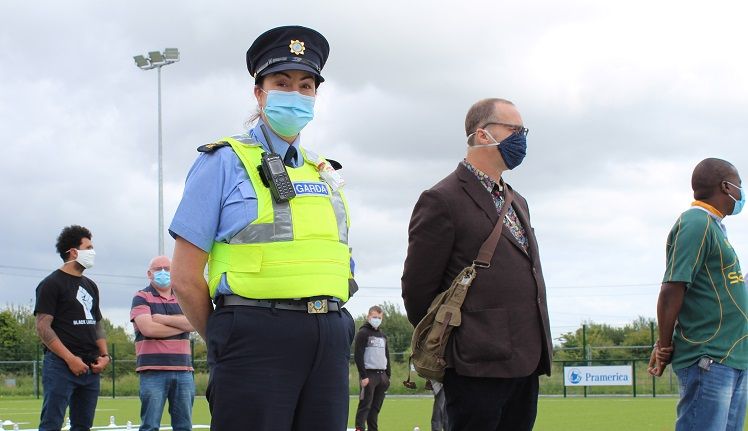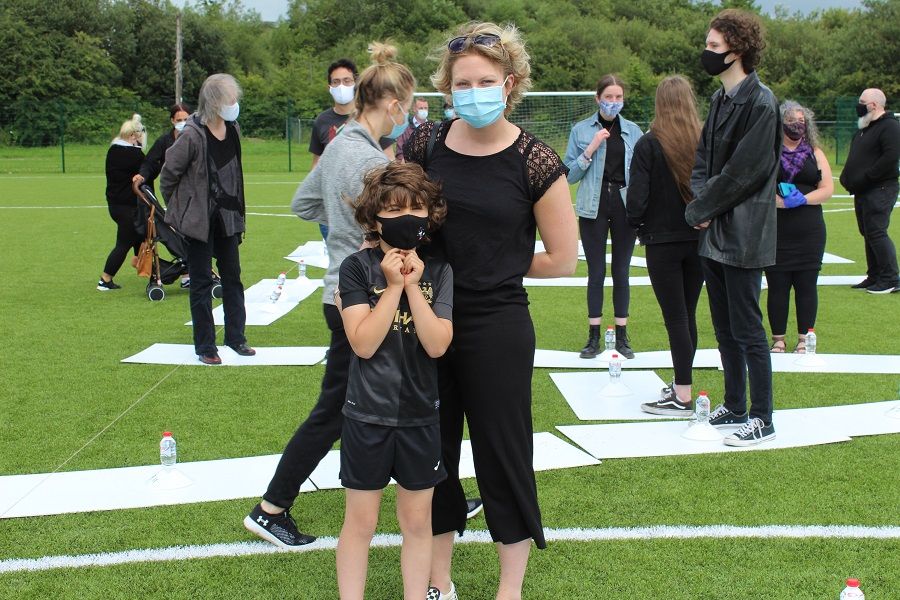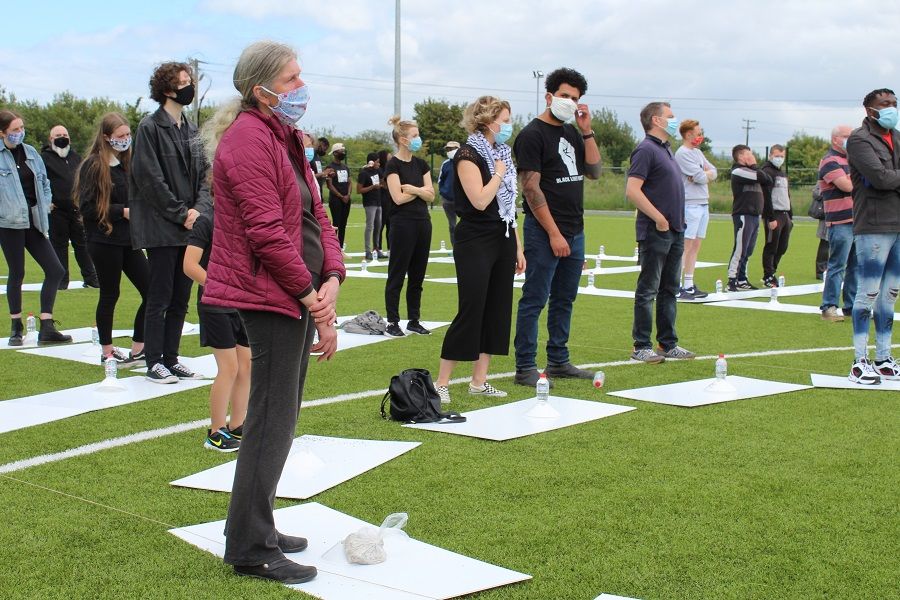 The DiversityAware training programme developed by the BIC Project and Donegal Travellers Project, and funded through the EU's PEACE IV Programme is available on Donegaltravellerproject.ie. Upon successful completion participants will receive a DiversityAware course certificate. The training programme will help individuals to use terms relating to diversity with confidence and become a stepping stone to the exploration of the concepts/issues they give name to. It could also form the foundation for further, more in depth diversity training opportunities in the future.
The BIC project forms part of Donegal County Council's €5.5m Local Authority Action Plan. This Action Plan is funded through the EU's PEACE IV Programme, which is managed by the Special EU Programmes Body (SEUPB). Match-funding has been provided by the Executive Office in Northern Ireland and the Department of Rural and Community Development in Ireland.
Tags: