Home Instead Senior Care in Donegal is offering opportunities for people to gain professional qualifications in Home Help skills.
The senior care provider is resuming training in Letterkenny this September, October and November.
The course will deliver QQI Accredited modules in Care Skills and Care of the Elderly along with Patient Moving and Handling.
Being a caregiver is a job that changes lives and can be a hugely fulfilling experience.
If you regularly provide assistance or emotional support for an elderly person, you could be considered a caregiver. The training programme is aimed to help carers expand their existing skills into a rewarding, fulfilling profession that can significantly enhance the quality of life for a senior. It's a career that offers flexibility, fits in with childcare, studying part time or maybe for those that have recently retired and have available free time and a desire to care for others.
This training programme will also prepare a carer for the professionalism required to work for Home Instead – the leading home care provider in Ireland – and throughout the world.
Professional CAREGivers provide a variety of non-medical services that allow seniors to remain in their homes, including companionship and home help services.
The training is provided in conjunction with Abaris Training Management Ltd. and will be based in the Silver Tassie Hotel and the Home Instead Office at Riverfront House, Pearse Road, Letterkenny.
The September course will begin on Friday 4th September 2020 and run two days per week for four weeks. Details of October and November courses are to be confirmed.
For more information on costs and payment plans on training opportunities in Donegal contact Karen Gallagher on 074 911 3050 or email karen.gallagher@homeinstead.ie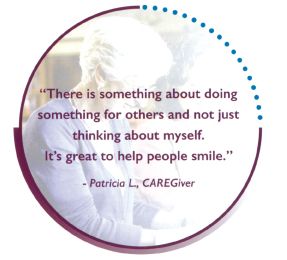 Tags: