LETTERKENNY Rovers struck four times in the final 20 minutes to score a big win over derby rivals Bonagee United in the Donegal Youth League.
Bonagee United 0 Letterkenny Rovers 6
Pictures by Anthony McGlynn
Already leading 2-0 after a well-contested first hour, with goals from Evan McBride and Finian O'Donnell, reigning champions Rovers showed their mettle with a ruthless concluding passage.
Sean McGinley netted twice off the bench while McBride and Nathan Bonner also netted for Anthony Gornan's team, who make it three wins from three this season.
Rovers got off to a dream start, taking the lead after just eight minutes as McBride fired into the bottom corner.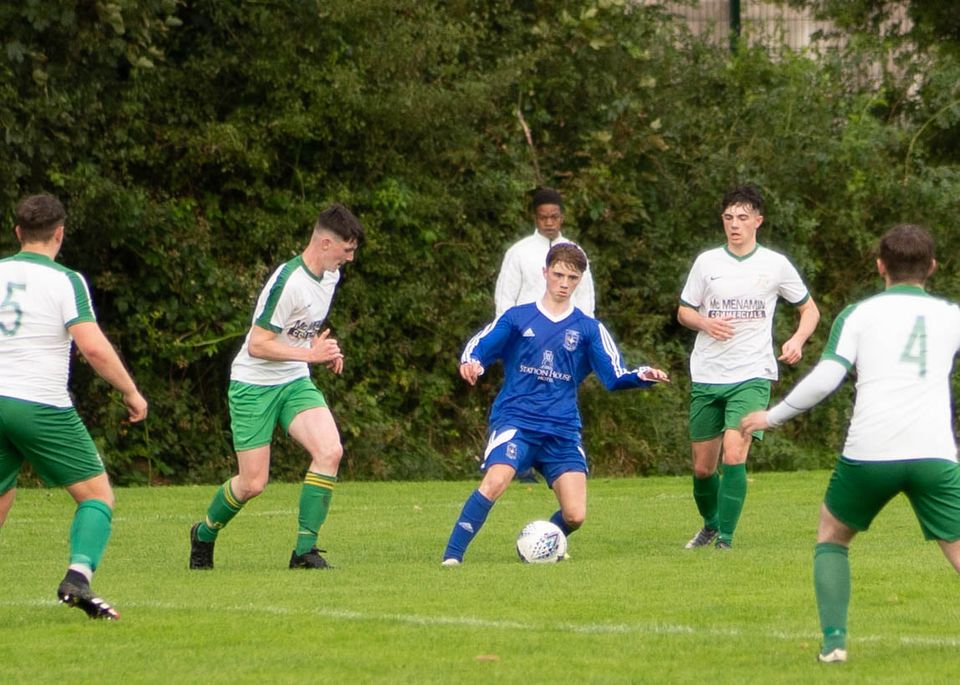 Moments earlier, O'Donnell prodded wide in a one-on-one with Bonagee 'keeper Gavin Forde.
Matthew McLaughlin warmed the palms of Forde with a stinging drive from distance while the home number 2 held onto a powerful shot by Caolan McConnell.
In the first minute, Jack Murphy riffled wide from a free kick for the home side.
The lively Calvin Aidoo was denied by Matthew Whoriskey as Bonagee probed for a leveller.
Aidoo was thwarted again by Whoriskey after his blistering pace got him on the end of Adam Murphy's searching pass. From the resulting corner, Sergey Alcorn's effort was hooked off the goal-line.
At the other end, Brandon Ndlovu headed wide from a Leon Doherty cross and in added time at the end of the first half Ndlovu nodded off target from a good position at the far post.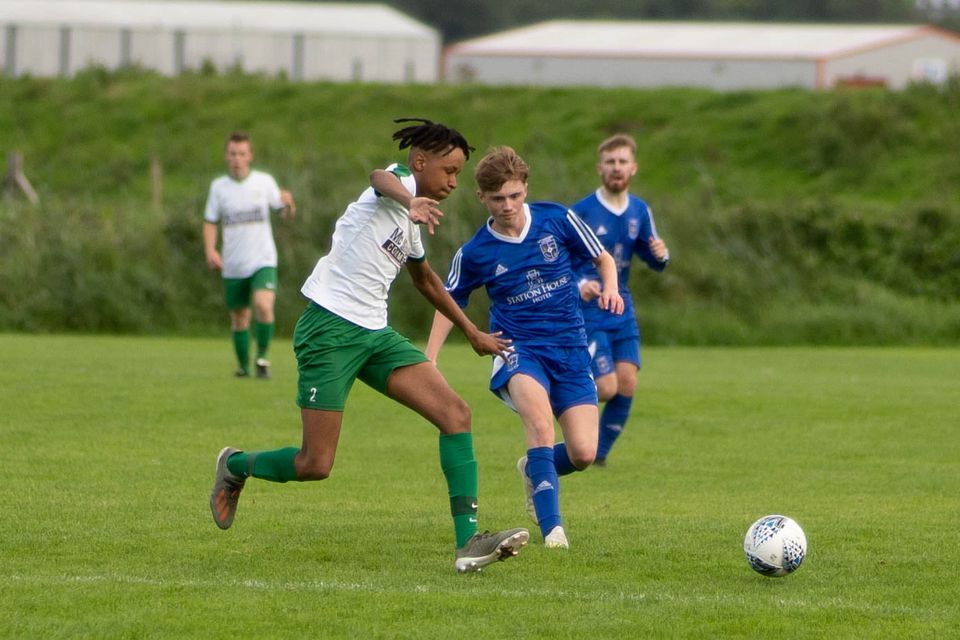 O'Donnell doubled the lead on the hour, his shot creeping just inside the post.
Rovers sealed the deal when McGinley netted just two minutes after his introduction.
Bonagee had barely had time to shake their heads clear when Bonner finished well to make it 4-0.
A tidy finish by McGinley and McBride's second of the night completed the scoring for Rovers, who have their newly announced USL team manager Danny McConnell on the back room team with this squad.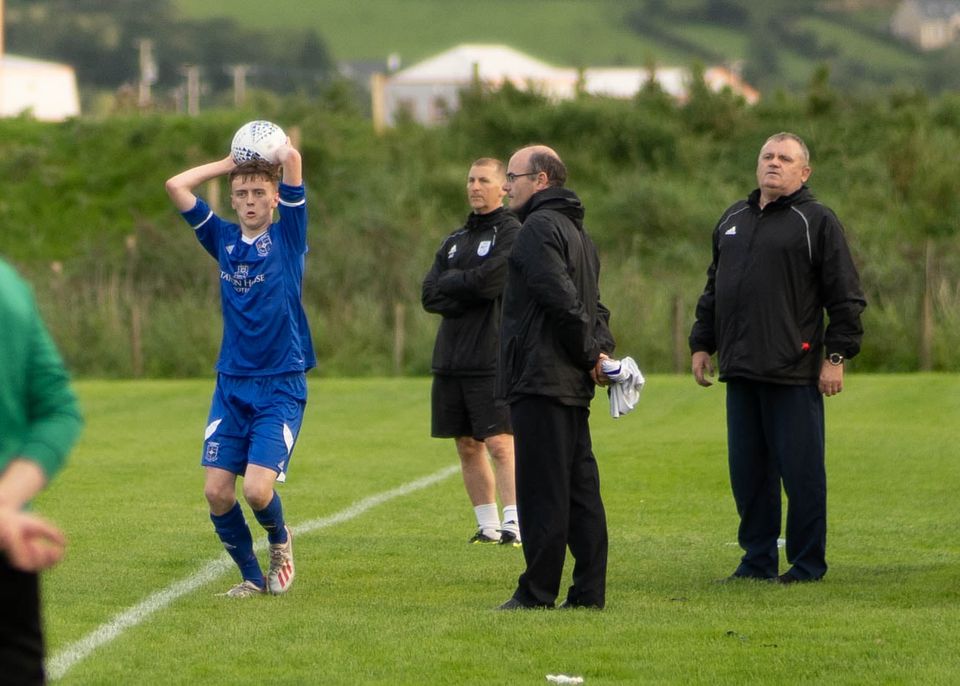 Bonagee United: Gavin Forde, Jay Maguire, James Gallagher, Darragh Kirk, Sergey Alcorn, Josh McCullagh, Adam Murphy, Enda McDevitt, Ciaran McGettigan (Luke Doherty 65), Jack Murphy (Paul McDevitt 74), Calvin Aidoo (Oisin Coll 81).
Letterkenny Rovers: Matthew Whoriskey, Leon Doherty, Caolan McConnell, Fouad Bashar (Ciaran Kelly 79), Kyron Coyle, Matthew McLaughlin, Brandon Ndlovu (Sean McGinley 70), Joel Gorman, Finnian O'Donnell, (Luke Parke 77) Mark McGlynn (Nathan Bonner 70), Evan McBride.
Referee: Marty McCauley.