Donegal beachgoers are being asked to keep a lookout for a whale which was part of a live stranding on Rossnowlagh beach.
The whale was one of seven northern bottlenose whales to strand on the south Donegal beach last week. Sadly, it was the only one of the group to refloat itself and swim out with the tide.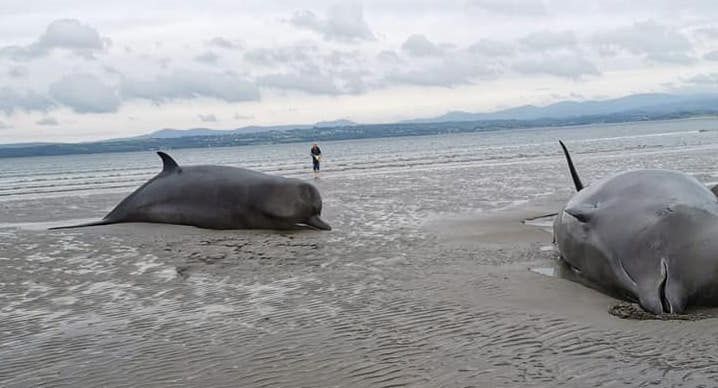 The Donegal branch of the Irish Whale and Dolphin group was "cautiously optimistic" that the whale would make it. But in the event that it restrands along the coast, the public has been asked to report it.
The cause of the stranding is not known, but many recent strandings have been associated with military sonar. The impact of the sonar is said to be so damaging that many whales do not survive when refloated. Furthermore, the shallow coastal waters means that the lone whale's chances of survival without the rest of its family are very low.
Responders are hoping they can take samples from the whale if it restrands to determine if the pod was a family group or part of the one population.
The stranding was described as the largest live stranding of northern bottlenose whales in Ireland's history.