Garbhan Grant scored twice in injury time as Bonagee United claimed a dramatic USL League Cup final win over Letterkenny Rovers, writes Charlie Collins.
Bonagee United 3-2 Letterkenny Rovers
A brace by BJ Banda looked to have sealed victory for ten-man Rovers. However, Grant – on as a substitute – was the hero of the hour for the Dry Arch men on a dramatic night at the Diamond Park.
Bonagee should have scored in the opening seconds, Ryan Rainey's long pass was brilliantly kept in play and driven low across the six-yard line by Michael Funston for Jordan Armstrong – his shot was saved by Rory Kelly but the striker should have scored.
Photos by Joe Boland, North West Newspix
Bonagee continued that early momentum and had Rovers on the back-foot. They were rewarded in the 8th minute when Armstrong's free-kick only cleared to the edge of the box and Ryan Rainey produced a super finish, volleying into the far top corner, giving Kelly no chance.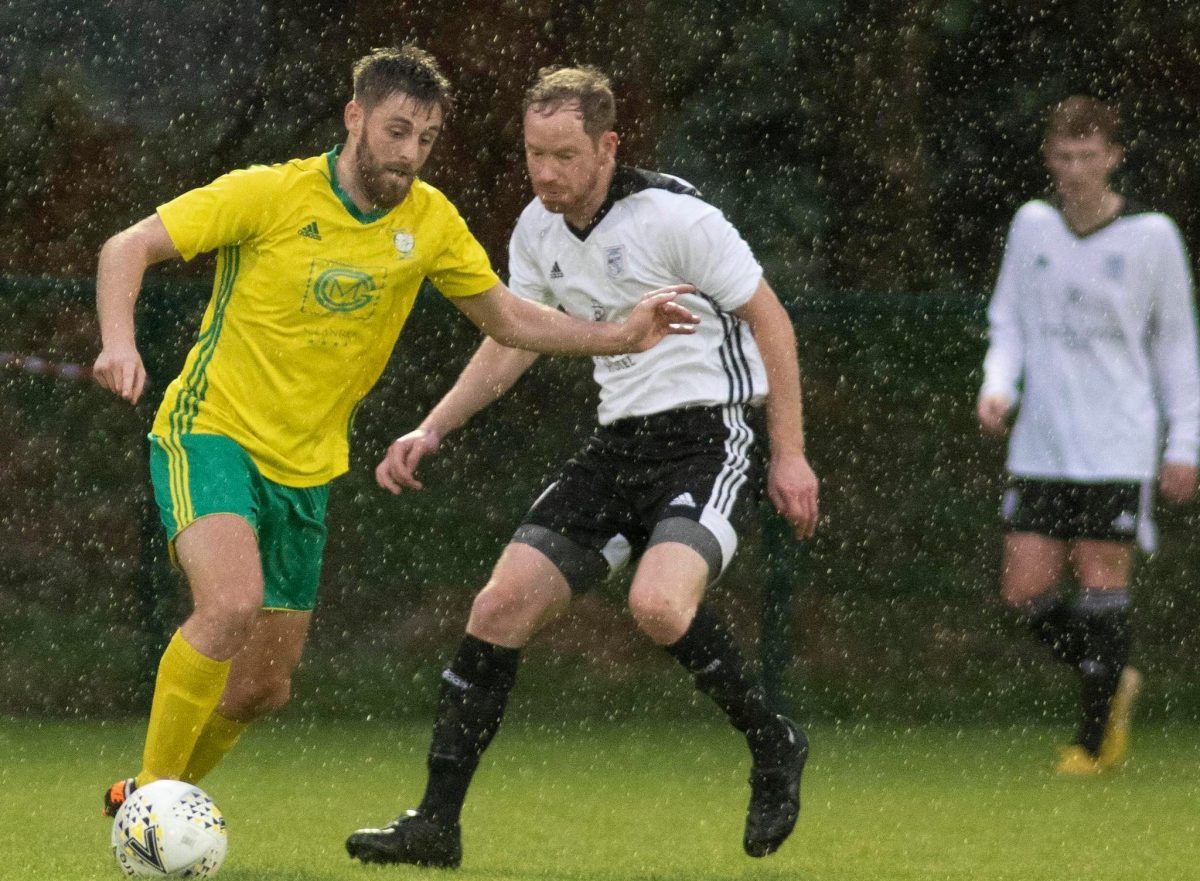 Rovers finally began to settle with B J Banda causing one or two problems and in the 25th minute it was Banda who equalized.
Gary Merritt did well to hold up possession just inside the Bonagee half , his super pass sent Zac Gorman racing away and his low driven cross was drilled past Eugene Ferry by Banda and Rovers we're back in the game.
In the 34th minute another long cross Funston pass found Michael Doherty , but he shot over when he should have hit the target.
A minute later Rovers almost grabbed the lead , Banda pounced on a through ball , Ferry did well to deny him and the rebound favored the keeper. A lively first-half ended level at 1-1.
The early stages of the second-half offered little of note in terms of chances but in the 58th minute Rovers suffered a big blow when Zac Gorman received a second yellow card for a tackle on Jamie Lynagh and they were down to 10 men.
It was the 69th minute before the game produced a chance of note was created, Michael Funston super low cross was brilliantly cleared by Conor Gormley close to his goal-line.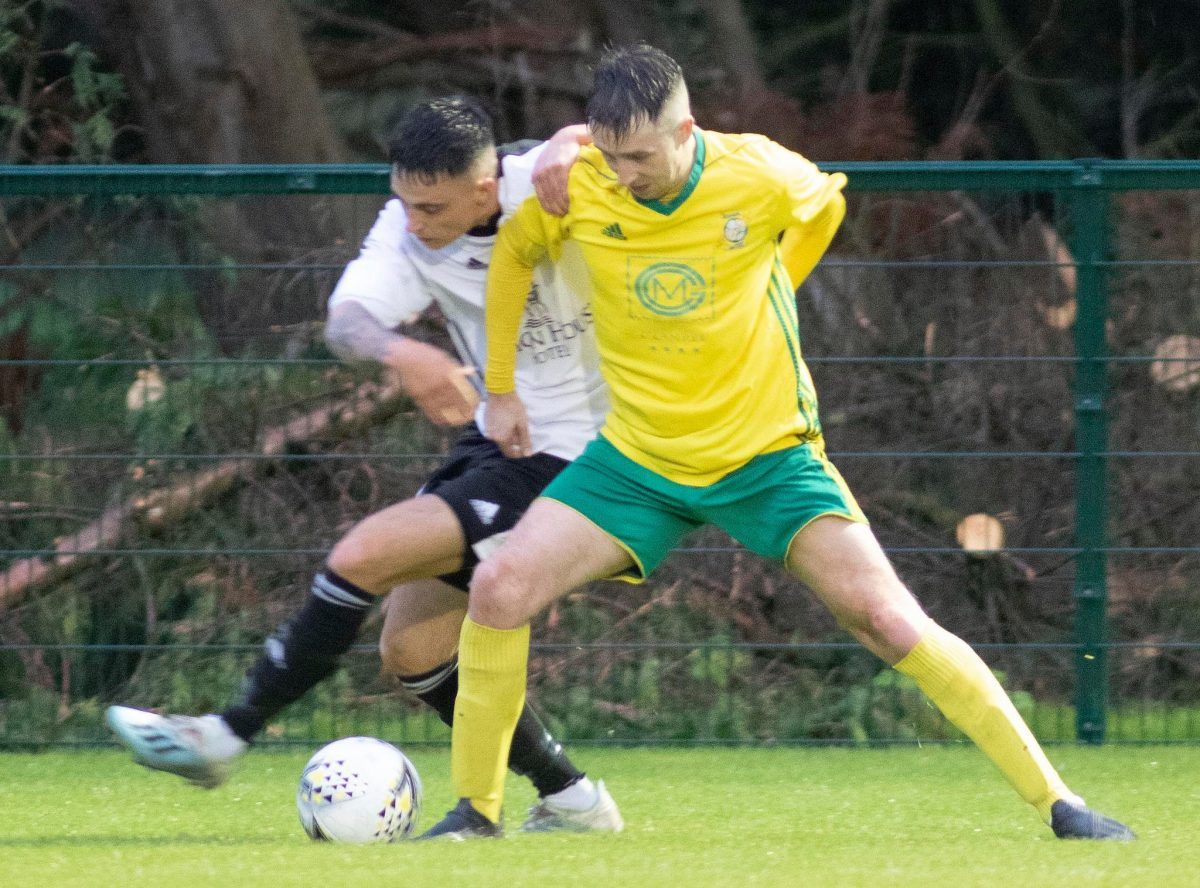 Five minutes later a golden opportunity for Bonagee, Niall Grace drove forward, slipped the ball through to a Ryan Rainey who tried to curl it into the top corner But missed the target, he should have scored.
A minute later Banda raced onto a through ball into the box , a brilliantly timed tackle by Mark Harkin denied him.  But if the second-half had failed to match the first up to then the best was yet to come.
Rovers were awarded and quickly took a free-kick out wide on the left side, Johnny Bonner found B J Banda in the box and a poorly timed tackle by Michael Funston left Referee Marty McGarrigle with no option but to point to the spot Banda hammered the penalty to the net to give the 10 the lead.
Two minutes later McGarrigle was pointing to the spot at the other end, this was less clear-cut for those watching but when Rory Kelly yet again saved a penalty , this time from Ryan Rainey it looked like it would be Rovers night.
Niall Grace headed over from a corner as Bonagee continued to press and then the midfielder led a breakaway in the 91st minute before passing to Funston out wide on the left , the cross wasn't as good as some of his others but a deflection brought it into the path of sub Garbhan Grant and his shot looked as if it might be just too high but it dipped, clipped the crossbar and landed in the top corner , 2-2 and extra-time beckoned or so we thought!
Bonagee drove forward for one last attack, again the ball found its way to former Rovers man Grant and this time he hammered a brilliant left-footer past Kelly into the other top corner and Bonagee had grabbed victory from the jaws of defeat and won silverware for the second season in a row and earned the bragging rights from this local derby.
Bonagee United: Eugene Ferry, Packie Mailey, Jamie Lynagh, Gareth Breslin (Garbhan Grant 53),  Mark Harkin, Niall Grace, Michael Funston, Deano Larkin ( Dan O'Donnell 90), Jordan Armstrong, Michael Doherty, Ryan Rainey.
Letterkenny Rovers: Rory Kelly , Rhys McDermott, Lee Toland, Conor Gormley, Emmett Friars, Zac Gorman, Kevin McGrath (Davitt Walsh 90), Johnny Bonner, Gary Merritt,  BJ Banda, Chris Malseed.
Referee: Marty McGarrigle.
Tags: