Exclusive interview:  Irish athletics legend Sonia O'Sullivan believes that Athletics Ireland erred in their decision to preclude Mark English from competing in the 2020 National Senior Championships.
English, a three-time European medalist and 14-time Irish titlist was not allowed to defend his 800m crown last weekend due to self-isolation rules imposed by the governing body.
The Finn Valley AC runner had competed in Italy within the 14-day quarantine period laid down by Athletics Ireland. Although Italy is on the government's 'green list', Athletics Ireland rejected an appeal from English – a decision that drew considerable ire with Nadia Power unable to line up in the 1,500m for similar reasons.
"I don't think Athletics Ireland went out of their way to help the athletes, the high end elite athletes who are supported by Sport Ireland," O'Sullivan (pictured by Joe Boland, North West Newspix) told Donegal Daily/Donegal Sport Hub.
"You would think you'd do everything in your power to ensure that your best athletes are competing.
"It's hard to understand how it got to that stage. It was a shame that they didn't proactively help the athletes and make sure they were there."
O'Sullivan, the winner of 16 major championship medals during a stellar career, was a special – and surprise – guest last night for a graded meet last night at Finn Valley AC, the club of the former Irish team manager Patsy McGonagle.
For many of O'Sullivan's best and worst moments, McGonagle was the Irish manager.
She said: "Patsy was one of the longest serving managers and the most successful. It was great to have all that time with Patsy on the team. It is easy when you have people around who you\re comfortable with and you each get on with what you need. You trust each other to get the job done."
Twenty years ago this month, O'Sullivan won a silver medal in the women's 5,000m at the 2000 Olympic Games in Sydney.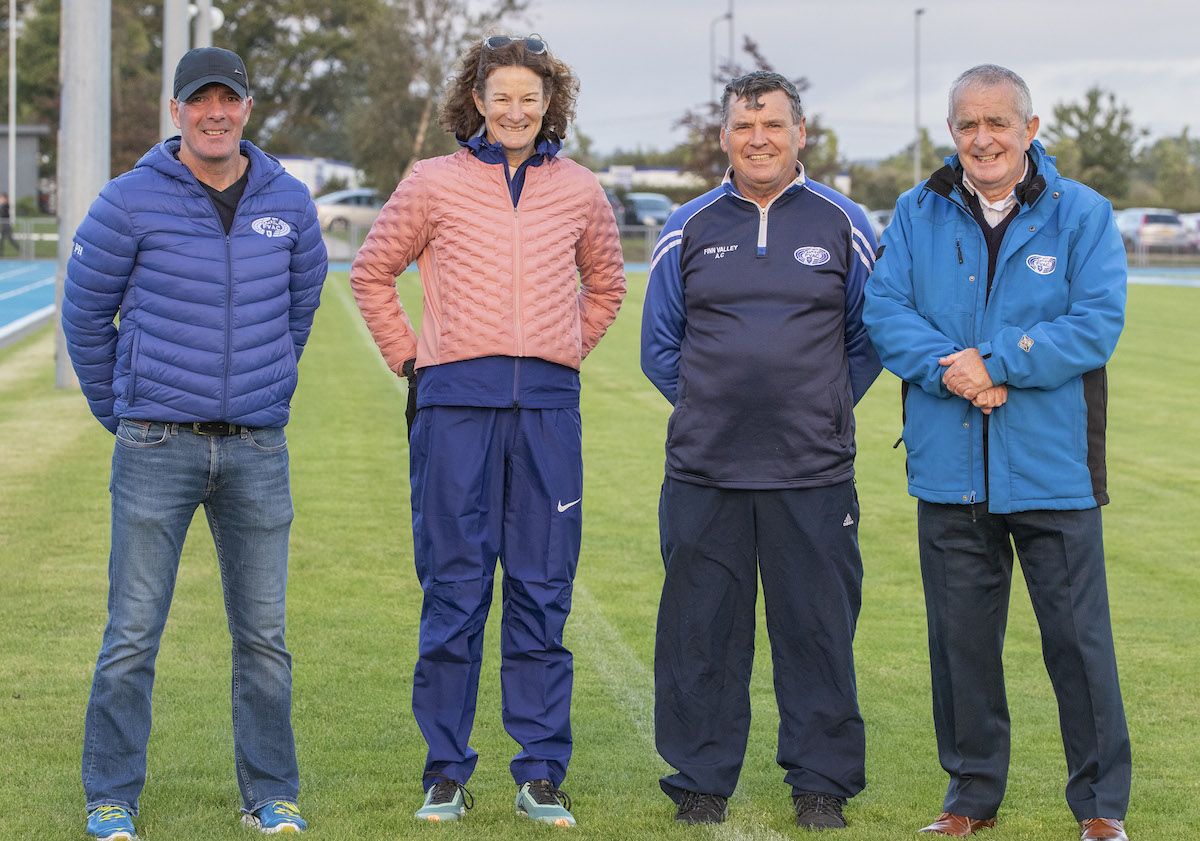 McGonagle was manager of an Irish team at an Olympics for the first time that year and the image of O'Sullivan claiming silver – just behind Gabriela Szabo – will stand the test of any time.
O'Sullivan said: "I kind of had a moment where I had to have a think about what it all meant.
"Every time you finish the race and don't win, you be disappointed. You feel that you could have done one step better. You want to get back out.
"When it's the Olympics, it weighs differently. I very quickly realised that to get any medal was a huge accomplishment. Thankfully, I was able to put it into perspective and really appreciate what it meant.
"It's the one medal that everyone can relate to. It's the one medal everyone is focussed on. Everyone comes together for the Olympics. It's huge in the life of so many people. Sydney was my third Olympics and I always felt that it would be third time lucky."
Listen to the full interview below …
Tags: