A STUNNING scoring display by Susanne White fired Killybegs to glory in the Donegal ladies junior championship final.
Killybegs  4-10 Downings 1-12
By Chris McNulty at Pairc Taobhoige. Pictures by Joe Boland, North West Newspix
White posted a remarkable 2-9 as Killybegs saw off Downings in a cracking tie in Glenfin.
Downings, aided by a Lauren McBride goal and six points from the ever-dangerous Shannon McGroddy, were never out of it.
Indeed, the Rossguill women were in this tie until the final blow of Stephen Doherty's whistle.
It wasn't until the dying moments of the first half that Killybegs led for the first time when Aisleen Cunningham cracked home a goal.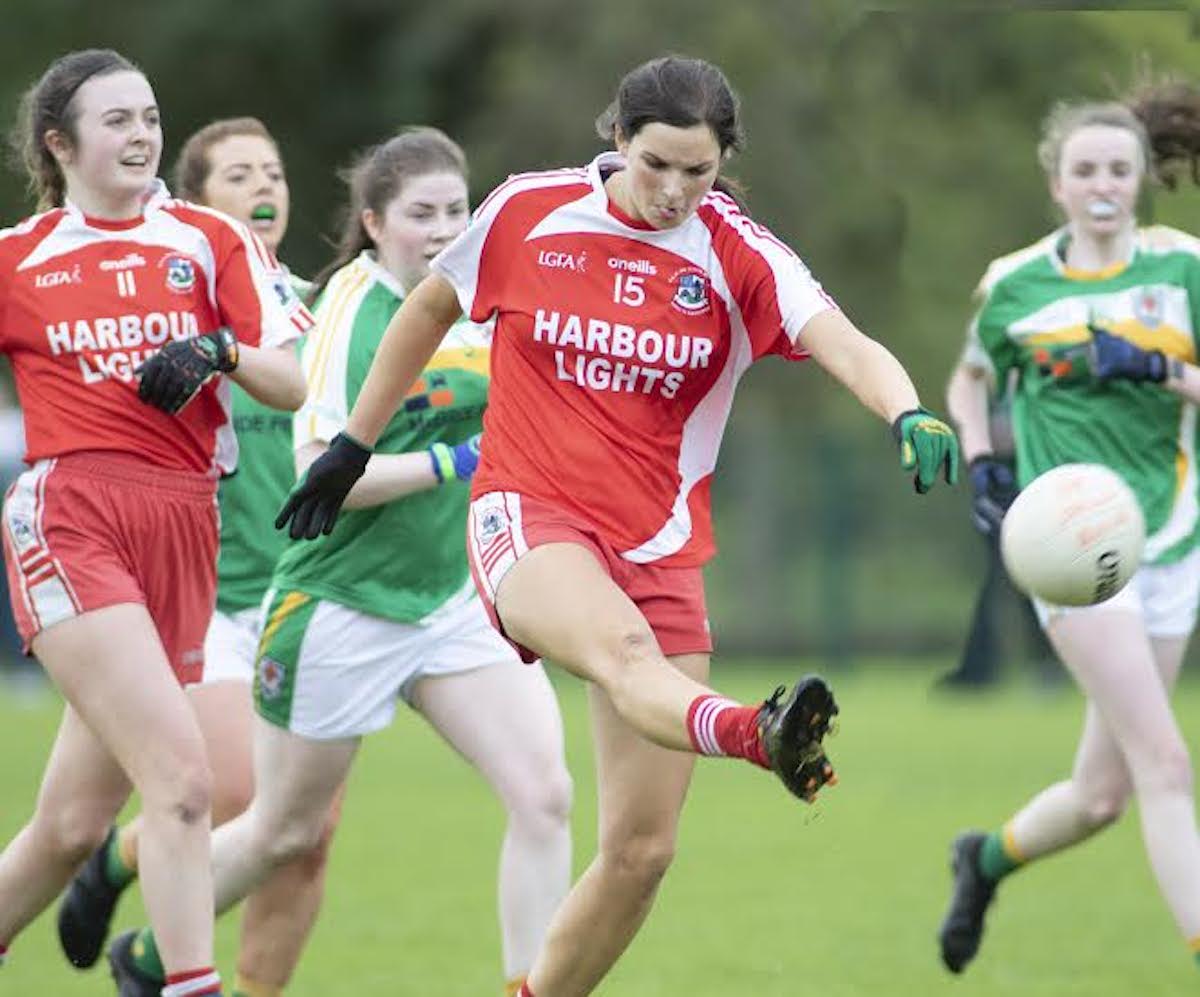 Cunningham, the Killybegs captain, began around the middle of the park, but Dermot 'Slua' Boyle moved the skipper inside – and she steered the ship out in front with a fine goal.
White arrowed a free into Cunningham, who caught well and riffled past Charlie Shevlin.
The opening Killybegs goal came in the 20th minute when Tara White's shot crept in after the excellent Chloe Knox picked up possession and set her side on the way.
With McGroddy and Julie Trearty leading the charge, it was Downings who began the better side, but the Killybegs major brought them back.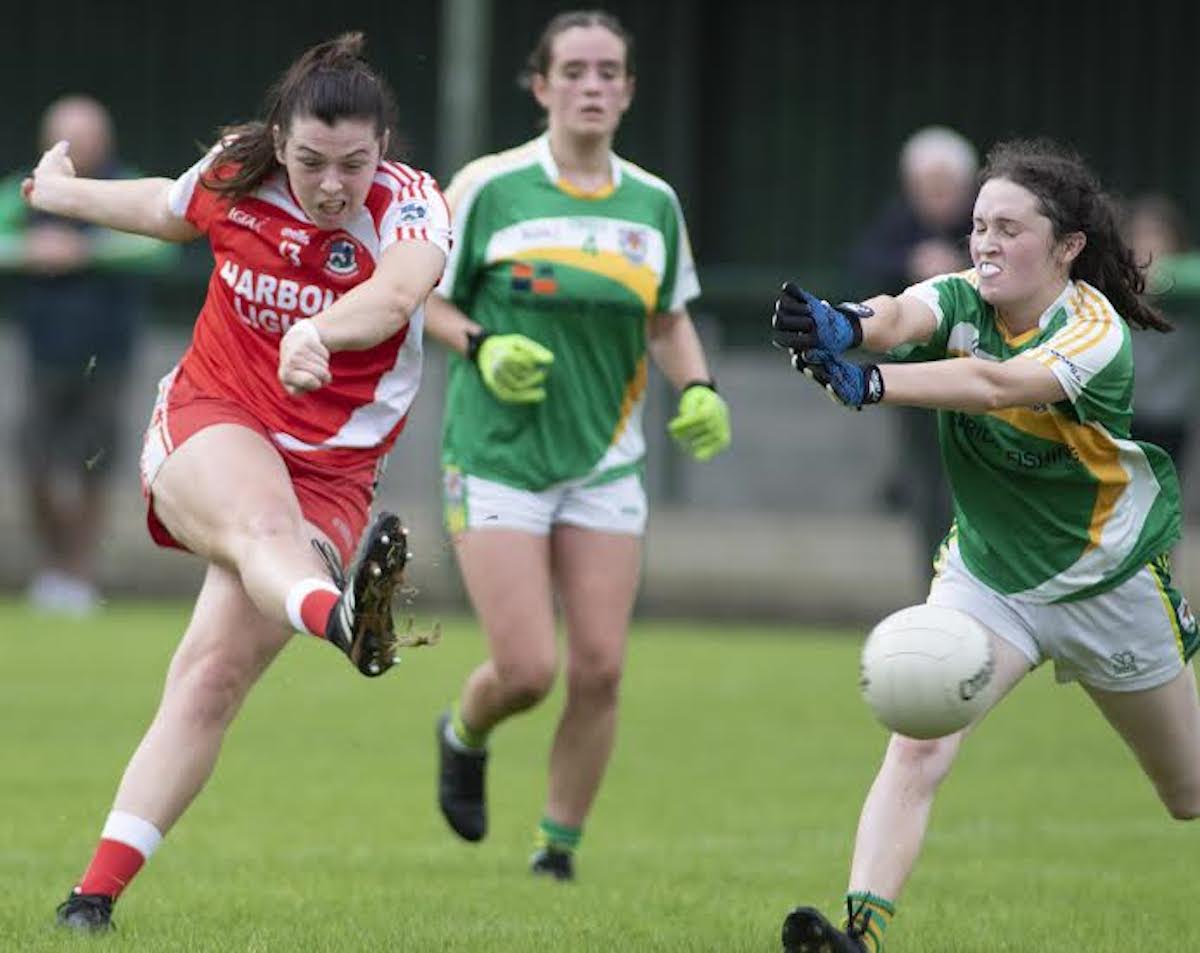 Lauren McBride, after a brave piece of play by Áine Gibbons, put two between them before Cunningham's three-pointer gave Killybegs the edge.
The Fisherwomen started superbly in the second half as Caoimhe Cunningham and Aisleen Cunningham combined to set Susanne White up to open up a six-point lead.
A big turning point arrived when Trearty got in around the back, but fired wide in a one-on-one.
McGroddy drilled off the crossbar from distance as Killybegs had another let off.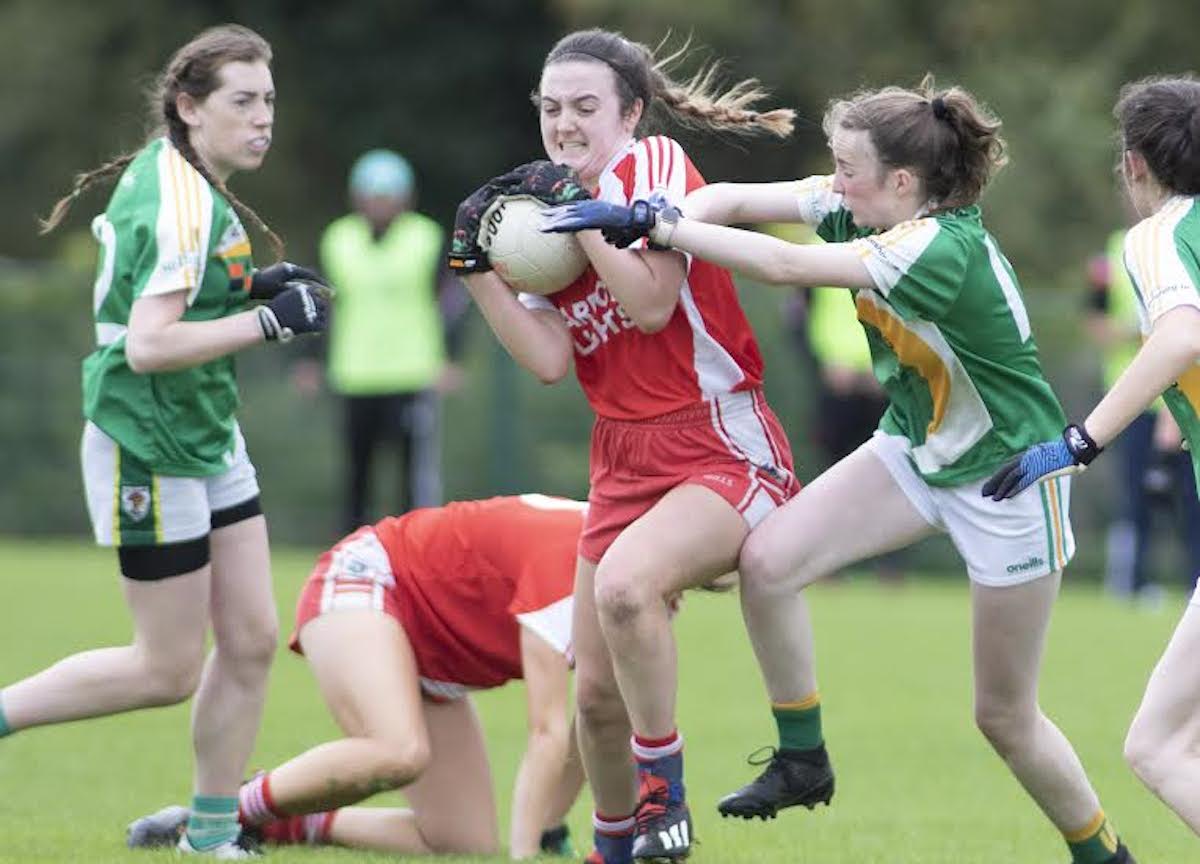 Midway through the second half, Killybegs had a fourth goal. Aisleen Cunningham's searching ball found White and the star turn did the rest.
McGroddy was narrowly wide after a good move involving Sinead McBride and Aobha Pasoma.
Downings – who were propelled by good displays from Jessica Roberts and Sinead McBride – got a goal back on 45 minutes when Lauren McBride smashed home in style.
That ignited Downings back into life and Amy McLaughlin and Laura Dugera narrowed the margins.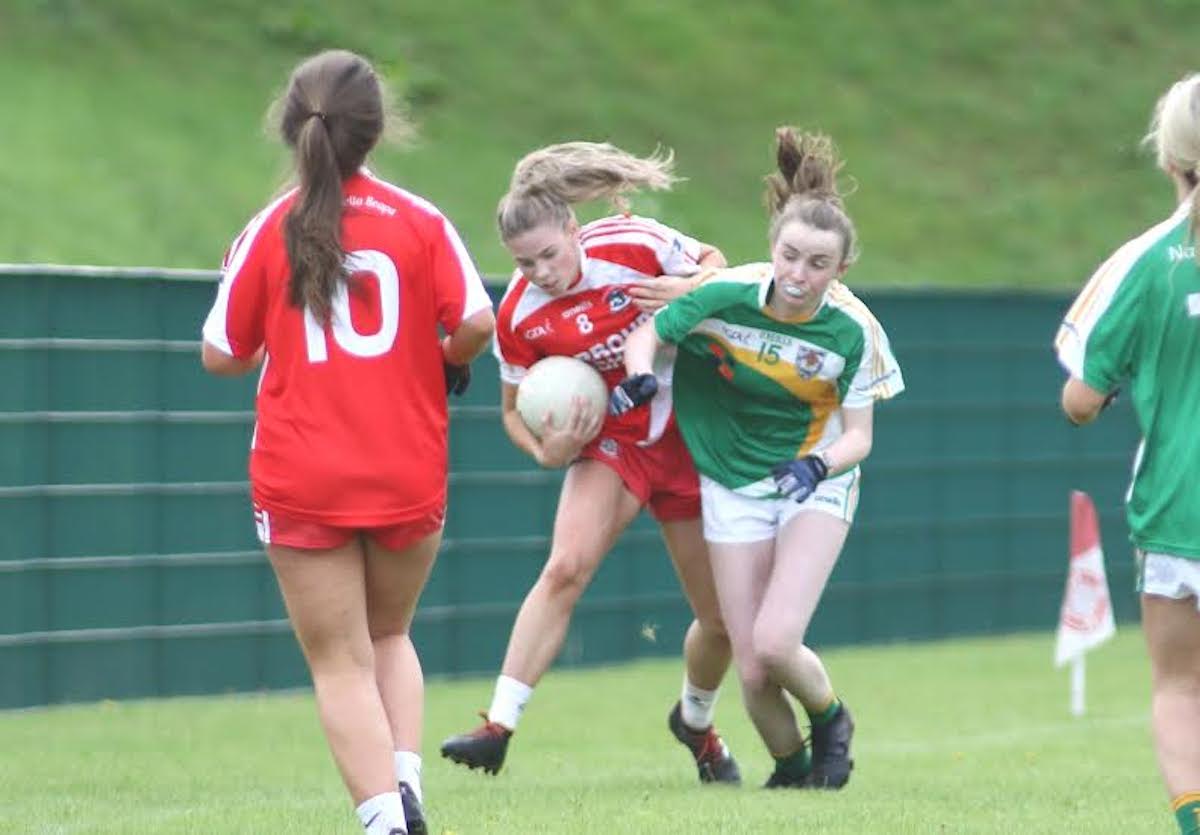 Downings were awarded a penalty for a foul on McLaughlin and McBride's penalty went over off the top of the crossbar.
Killybegs steadied the ship, though, and White concluded the morning with three points to complete her tally.
Killybegs: Mairead Gallagher; Ava Maxwell, Niamh Gatins, Yvonne Breslin; Leah O'Neill, Claire Boyle, Chloe Knox; Caoimhe Cunningham, Maire Dawn White; Zara Conneely, Erin Ban Gallagher, Tara White (1-1); Aisleen Cunningham (1-0), Penny Statham, Susanne White (2-9, 5f). Subs: Katelyn Gorrell, Mairead McGuinness, Michelle Cunningham, Meabh Neill.
Downings: Charlie Slevin; Chloe Hay, Emer Trearty, Aobha Pasoma; Laura Dugera (0-1), Aobha Gallagher, Jessica Roberts; Shannon McGroddy (0-6, 4f), Sinead McBride; Áine Gibbons, Amy McLaughlin (0-1), Nadine Gallagher (0-1); Lauren McBride (1-2, 0-1pen), Julie Trearty (0-1), Aoibheann O'Connell.  Subs: Sinead Gallagher, Chloe McClafferty, Erin McBride, Annie McGroddy, Tanya Roberts.
Referee: Stephen Doherty (Red Hughs)
Tags: