DONEGAL athletes had success at the Ulster Championships in Belfast in recent days.
The Championships, held at the Mary Peters Track, for senior down to under-14 level drew the curtain down on a strange season of athletics.
Among the highlights was Nakita Burke of Letterkenny AC winning the senior 5,000m. Burke dipped below 17 minutes to win in 16:58.76.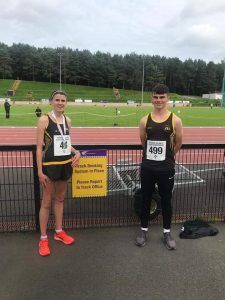 Finn Valley's James Kelly won the senior shot put with a 15.82m effort on a day when his older brother John broke the Donegal discus record – which had stood for 41 years – while competing in Sweden.
Former World U20 silver medalist Sommer Lecky (Finn Valley) took the women's high jump, going over at 1.70m while Brian Ó Domhnaill, also of Finn Valley, won the 3,000m walk.
Lifford-Strabane AC's Damien Crawford won the discus (32.84m) while his club-mate Brendan O'Donnell won the senior hammer, reaching out to 58.44m.
Adrienne Gallen of Lifford-AC won the women's hammer, throwing out to 47.55m.
Lifford-Strabane AC's Jude McCrossan enjoyed success in the U18 hammer, the Deele College student making it to 50.64m, while Ross Henderson of Liford-Srabane won the discus
Lifford-Strabane's Elsa Moore was a very impressive winner of the U14 1,500m and Cranford AC's Caolan McFadden was equally impressive in winning the boys U14 1,500m.
Letterkenny AC's Ryan Canning had a double, winning the U18 110m hurdles and 400m hurdles.
Finn Valley AC's Michaela Byrne won gold in both long jump and triple jump, with an 11.14m to win the triple jump her highlight while Diarmat Keogh won the 3,000m in a new personal best of 9:19.38.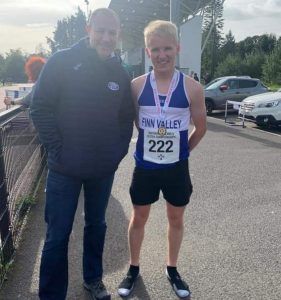 Cara Laverty, a recent recruit to Finn Valley, took an 800m title and Olympian YAC's Lara Faul took the U18 discus.
Tir Chonaill AC's Shane Breslin won the U18 javelin and U18 shot put events and his club colleague Fintan Dewhirst grabbed gold in the U16 pole vault and Siobhan Doherty, also of Tir Chonaill, won a walk title.
Tags: