A mother-of-two has pleaded guilty to handling a range of equine equipment following a blaze which caused €250,000 of damage at a stables in Co Donegal.
Julie McCartney appeared at Letterkenny Circuit Court where she admitted handling the stolen goods which included four horse bridles, 13 harnesses, ten reins and one horse saddle.
Ms McCartney, aged 32, admitted the offence at Sea Breeze Apts, Shroove, Greencastle, on November 4 and 5, 2018.
The accused, from Edenmore Court in Derry, only spoke to say "guilty' when the single charge was put to her.
Ms McCartney is not charged with any other offence in connection with the incident.
Gardai are still investigating the blaze at Lenamore Stables in Derryvane, Muff, Co Donegal on November 4th.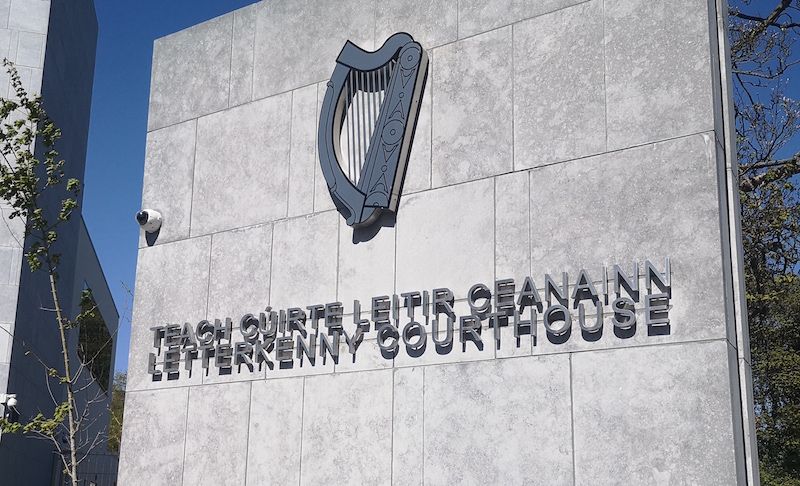 More than €250,000 in damage was caused following the blaze which resulted in the death of two showjumping horses, damage to the stables and also a Scania lorry.
The stables are owned by Geraldine Graham, one of the country's best-known horse trainers.
Barrister for Ms McCartney, Mr Colm Smyth, SC, said Ms McCartney was currently receiving psychiatric care and requested a certificate for psychiatric attention.
He added that although his client had no previous convictions, he was requesting a Probation Report on Ms McCartney.
Judge John Aylmer agreed and adjourned the case for sentencing until the next sitting of the circuit court.
Tags: