Cloughaneely's Language-Planning committee has announced the well-known Irish traditional singer, Diane Cannon as the Irish-language ambassador for Cloughaneely for 2020/2021.
Diane follows in the footsteps of well-known TG4 weather girl and TV presenter, Caitlin Nic Aoidh, whose term as Ambassador came to an end last month.
As ambassador, Diane will help promote the use of Irish in Cloughaneely and encourage the public to engage with the language planning process currently being rolled-out in the region.
Diane, from a well-known Cloughaneely family of musicians and singers, has a strong profile in the Gaeltacht and throughout the county.
She has performed sean-nós singing and country and western concerts in most of the top venues throughout the county and appears frequently on televsion.
Her father is the well-known publican and singer, John Cannon of the Gweedore bar in Falcarragh.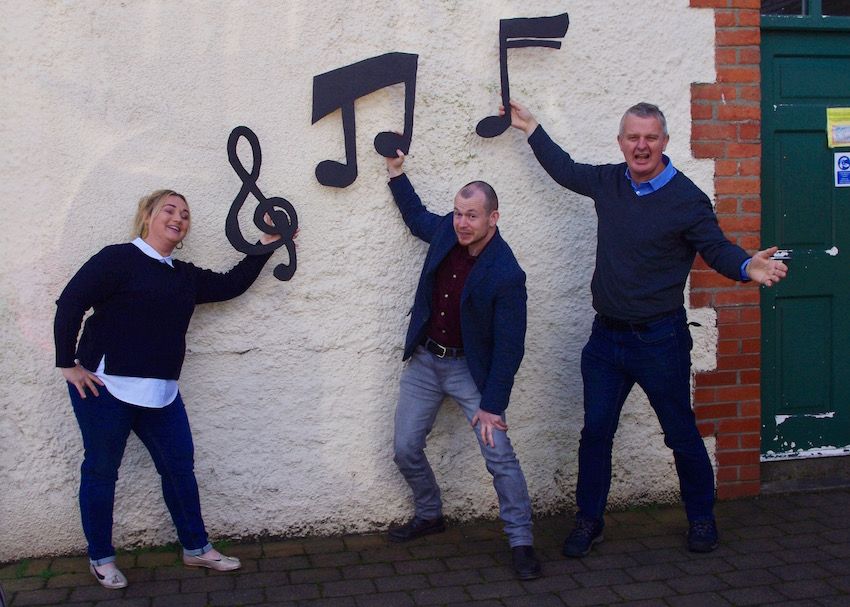 The Cannon family is steeped in the culture of the Gaeltacht: three generations of the family practice the ornate tradition of sean-nós singing as well as being accomplished musicians.
Speaking at the announcement, Diane said "It is such an honour for me to be appointed the Irish-language ambassador for Cloughaneely. It is a proud day for my family and myself.As a sean-nós singer steeped in the rich tradition of Gaeltacht culture.
"I value the language and everything it brings to me and to my community. I hope I can continue the amazing work Caitlín Nic Aoidh did in her term and help ensure our beautiful linguistic and cultural heritage is passed on to the next generation.
"These are challenging times with Covid, but I believe the language can be a source of positivity in these uncertain times".
This year also see's Cloughaneely's language planning committee appoint the first-ever Young Irish-language Ambassaor.
Ten-year-old Hamish Learmont from Gort a'Choirce is the first every person to take-up this role.
Hamish, a pupil at Scoil Náisiúnta Ghort a'Choirce has the task of encouraging his contemporaries to speak the language and he will be a representative of the young Irish-speakers in Cloughaneely area.
Hamish is very excited about his new role.
He said "I love the language. I want to be able to speak Irish with people when I grow up. I want Irish to continue as the language of our community in Cloughaneely. All my ancestors spoke Irish going back hundreds of years and I want to keep that link going.
"I am going to do my very best to promote Irish and I also want to have a lot of fun in my new role."
The appointments were officially announced by the chairman of Cloughaneely Irish-Language Committee, Bearnaí Ó Gallchóir at a ceremony on Friday last.
Tags: