A DIEHARD Manchester United fan used a lockdown prank to raise over €4,000 for local causes.
Rodney Bates came home in work one Saturday in June to find his phone hopping with messages.
A prankster, whose identity still remains unknown, posted a message on Rodney's Facebook page saying that to celebrate Liverpool winning the Premier League, he was making a Liverpool garden bench and running a draw with entries priced at €10.
Such was the high volume of responses, Rodney – who works at Bonnar Engineering in Letterkenny – decided to play along.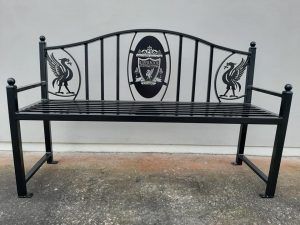 "After a lot of slagging, I was pressurised into making it, so I did when I got a chance," Rodney told Donegal Daily after his efforts raided €4,250.
Donegal Hospice received €2,140 while the other 50 per cent was split between the two national schools in Convoy with Scoil Bhríde and Convoy Joint NS each receiving €1,065.
The bench was won by Martin Toal and Rodney thanked everyone who supported his venture.
He said: "It wasn't easy for me as I'm a big United man!"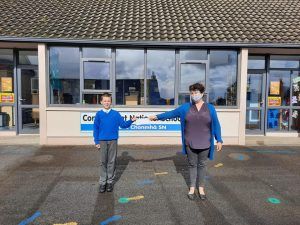 Rodney thanked Fab-Spec Engineering who sponsored the crest and the two Liver birds and Wheel tech who sponsored the powder coating.
He said: "The support was very much appreciated. I'm delighted with the money raised."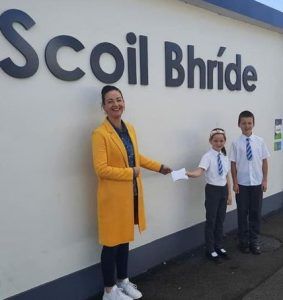 Tags: