ORDINARILY, the visit of Tyrone would have Ballybofey heaving at the seams.
Twice in the next three weeks, Donegal welcome Tyrone to Sean Mac Cumhaill Park; first, in the Allianz League this Sunday before an Ulster SFC showdown two weeks later, on November 1.
Donegal and Tyrone share a long and bitter rivalry, but the 'new normal' means their latest two blockbusters will be played out before empty swathes of concrete terraces.
"We'd like a full house," admits the Donegal manager, Declan Bonner.
"Players at that level are used to playing in that atmosphere. We'll miss that but it's the same playing field for everyone. We like playing in Mac Cumhaill Park and it has been a fortress for us. We want that to continue."
It is seven months now since the two Ulster heavyweights were originally to meet.
Covid-19 pulled the rug from beneath them in March and only now, after a quick fire club championship – which went unfinished in Donegal due to a Covid case and then the GAA's cessation of club activity – are they ready to resume.
This year's championship has no back door. No second chances. Donegal and Tyrone will clash in a winner-takes-all Ulster quarter-final on November 1, over give months since they were to lock horns in May.
Bonner says: "It's unchartered territory, but we're delighted to be back playing competitive football again.
"The hands have been tied in terms of when we got back in. It hasn't been ideal in terms of preparation. It's been difficult.
"The club scene is still not finished and that was unfortunate. We only got some of the lads back in, last week. It's been challenge after challenge. I'm sure it's the same for every county manager.
"We're looking at getting our end right to see exactly where we're at. We're entering a very busy period and it'll stretch the whole squad that we have.
"A lot of teams don't know where they're at. It's been seven months since we have played a competitive match.
"The weekend will give us something of an idea. There will be a need for improvement and we know that. The weekend, and such an interesting match, will give a good idea."
Donegal have already fallen victim to a Covid-19 outbreak and the 2020 Donegal SFC final between Naomh Conaill and Kilcar has had to be put on the back burner after being postponed three times since the end of September.
Three members of the Donegal squad tested positive for the coronavirus after just one night of collective training in September.
Bonner says: "In hindsight, it definitely opened our eyes in terms of what can happen.
"We were just back in, the first session was done and then all of a sudden we were missing another two weeks.
"Dr Kevin Moran is on the committees in Croke Park that oversees this. We were in good hands. You have to take a lot of individual responsibility. You can see what's happening at international level and at professional level across the water. These cases are not going away. They're just multiplying each day."
New protocols have been implemented at the newly-developed Donegal GAA Centre in Convoy.
Players train in groups of four. The same pods are split between four dressing rooms to shower afterwards with a 15-minute limit on their time inside.  Those who live in close proximity to Convoy come togged out and leave without entering the dressing rooms.
Bonner said: "The time spent in a dressing now will be very limited. Guys will basically arrive and get on the pitch very quickly. The long meetings in terms of video analysis are gone.
"We come individually. There's no-one coming with any passengers now. You get your temperature check when you arrive. You're basically not to spend any time indoors, so straight out on the pitch. If you are indoors, it's masked at all times.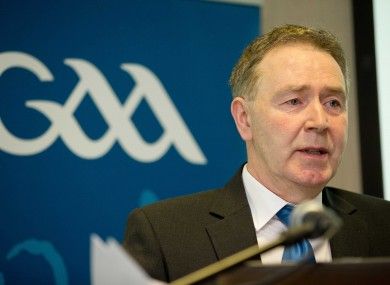 "We're trying to keep the contacts as tight as possible. It's very difficult to contain.
"It's a different time, but you still have to prepare as best you can. It hasn't been perfect and there have been a lot of challenges, but we're getting closer to competitive action.
"These guys then have to go back home, some are working, some are teaching, Gardai, meeting other people so it cannot be watertight. We can only do the best we can. There is going to be cases and there's going to be challenges ahead.
"Anytime I see Dr Moran's number come up on my phone, I go into a cold sweat. That is a daily occurrence. Touch wood, everything is under control and we're looking forward to the match now."
The long lay-off has enabled several players return to fitness again with Oisin Gallen, Jason McGee and Paddy McGrath all fighting fit again.
However, defender Conor Morrison will be a long-term absentee after rupturing a cruciate during the Donegal SFC.
Tags: