Donegal's DJ Ois Bosh has re-released his latest track Cover It Up on UK based record label, Deevu Records.
This is the first established record label signing for Oisin McLaughlin, who, at the age of 19, is already making a strong name for himself in the house dance scene.
Ois Bosh's Cover It Up was originally self-released at the end of August on all streaming platforms but was taken down ahead of the re-release this weekend.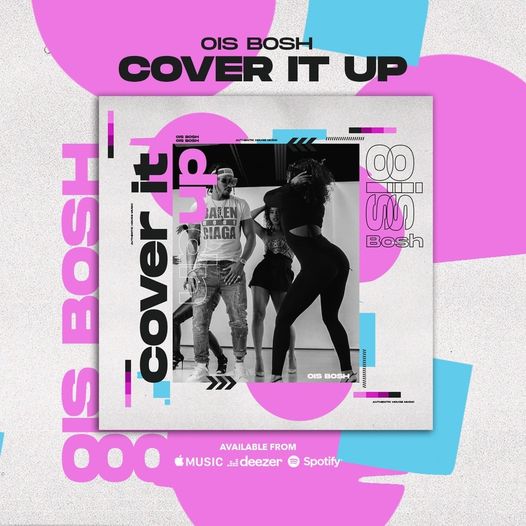 Cover It Up is a house dance mix with vibes resonant of Irish dance Producer, Jay Pryor. Since the original release on the 30th of August, Cover It Up has received some incredible radio support across Ireland and the UK.
It was RTE 2FM's Track of The Week and with that it featured for seven days straight on national radio. It was also featured on the likes of iGnite on iRadio with Maniac 2000's, Mark McCabe, Nocturnal Radio show with Neal McClelland on Cool FM and also, iRadio's Friday Floorfillers Shortlist alongside MK, Sigala and James Arthur.
To add to that success, the track has also been supported by the likes of Irish DJs, John Gibbons & Welshy. Cover It Up has had big chart success too and was 29th in the Top 200 Irish singles for 2 consecutive weeks.
Ois was thrilled with the support so far for the single and said: "The feeling you get when you hear your own music on the radio is incredible!! The adrenaline is pumping for sure".
When asked how it feels to sign a first track to an established record label, he said: "I was really excited with the big opportunity that arose."
He added: "I didn't expect to get the call from the record label and that a spotter for Deevu had heard 'Cover It Up' on Cool FM" – which Bosh said that he was shocked about.
Last year was incredible for Ois Bosh, a regular in local venues in Donegal. He got the opportunity to play some of Ireland's biggest festivals and venues with the likes of numerous appearances at Electric Picnic andDublin's premier venue, the 3Arena last Summer, which were both "an appearance of a lifetime" according to Bosh.
He also closed out a festival close to his home in Donegal, that was OTB Festival – held in Buncrana, Co. Donegal.
"Cover It Up" is out on DeeVu Records and available to download and to stream on all major streaming platforms. Stream on Spotify: https://open.spotify.com/album/1gXbyV9C1Qkb8nM91GAWoy?si=pp9LUBHhRnaUbgZXkHQsPw