Walkers in Maghery, West Donegal were left sad this morning after they discovered a dead dolphin.
The creature had been washed up close to Termon House outside Dungloe.
A walker who discovered the remains said "It's sad to see such a beautiful creature wash up like this. There were no marks on it so it may have just died from old age.
"I guess the sea will reclaim was is its own with the tide."
The walker said he thought the dolphin was only washed up on the beach overnight.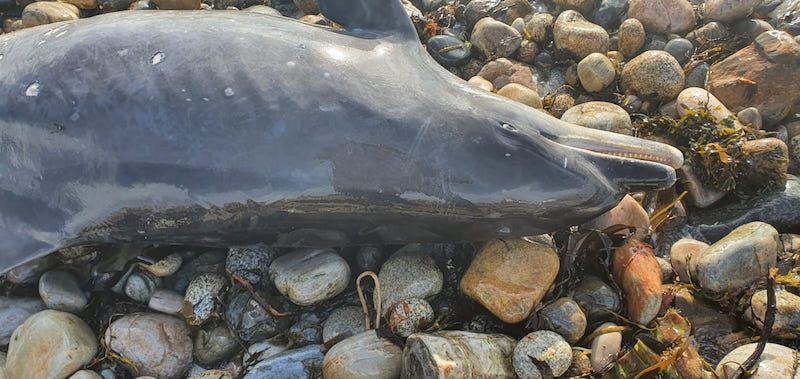 Tags: