People with stroke have delayed coming to hospital because they feared they were a burden on the health system during the pandemic, according to local medics and campaigners. 
This World Stroke Day, the public is being reminded that urgent care is key following a stroke. If you or someone else is showing signs of a stroke, don't wait, call 999.
Letterkenny University Hospital remains open 24/7 for life-threatening medical emergencies such as a stroke. 
But some victims have put off seeking treatment for days due to concerns they are putting pressure on staff. 
"The consultants, doctors and nurses are ready and willing and able to give critical treatments. People feel they are a burden and they are not," said Larry Masterson, stroke survivor and coordinator of the 'Different Strokes for Different Folks' support group.
"Urgent care is care as normal" – that is the message from medics at Letterkenny University Hospital. Immediate treatment can significantly improve chances of survival/reduce disability from stroke if you act FAST.
"During this and the last lockdown many people with stroke delayed coming to hospital because they thought the system was overwhelmed," Masterson said.
"It isn't now and wasn't then. 
"Please do not delay seeking medical attention if you need it."
The main stroke symptoms can be remembered with the word FAST: 
Face dropping 

Arms weakness 

Speech difficulty 

Time to act
"By learning and sharing the F.A.S.T. warning signs, you just might save a life from stroke," Masterson said.
"While the medical team at LUH have made significant improvements to reduce the severity and complications of strokes with early interventions, these efforts are of limited value if patients do not recognise stroke symptoms.
"Time is critical for treating stroke. The earlier people recognise symptoms, the better their chances are to reduce long-term disability from stroke.
"I believe patients are still coming 2-3 days after stroke because of fear of Covid-19," he said.
Masterson got a first-hand appreciation for the importance of urgent care when he suffered a stroke in 2014. He was in the Mater Hospital in Dublin, recovering from open heart surgery, when a blood clot slid into his brain. He had speech difficulty and cognitive issues, but being in a hospital setting greatly improved his recovery prospects. Since then, he has been in recovery with the invaluable support of his wife Winifred and their son Patrick.
Masterson, who is a former HSE social worker, saw the need for a social support group for local survivors to talk about their experiences after rehab. He teamed up with fellow survivors Kathleen O'Donnell and Neil Sweeney to establish Different Strokes for Different Folks.
The current pandemic has led people with stroke to communicate in new ways online. Instead of meetings and events, Different Strokes has become a virtual experience, while Masterson does what he can to connect survivors through chats and to share his knowledge and support over the phone.
"A lot of people out there are affected by social distancing. Young people are better with computers and the older generation are finding difficulties with loneliness and isolation. There are people who don't see anybody from one end of the day to the other," he said.
Different Strokes teamed up with other Irish groups to launch virtual meetings this year to give people a space to safely discuss their stroke journeys online.
"It's a whole new world out there. We are trying out best, and it's working. Our virtual chats went international and I was amazed to see guys in Fanad and Fahan befriending people in the likes of Canada and then seeing them as their neighbours," Masterson said.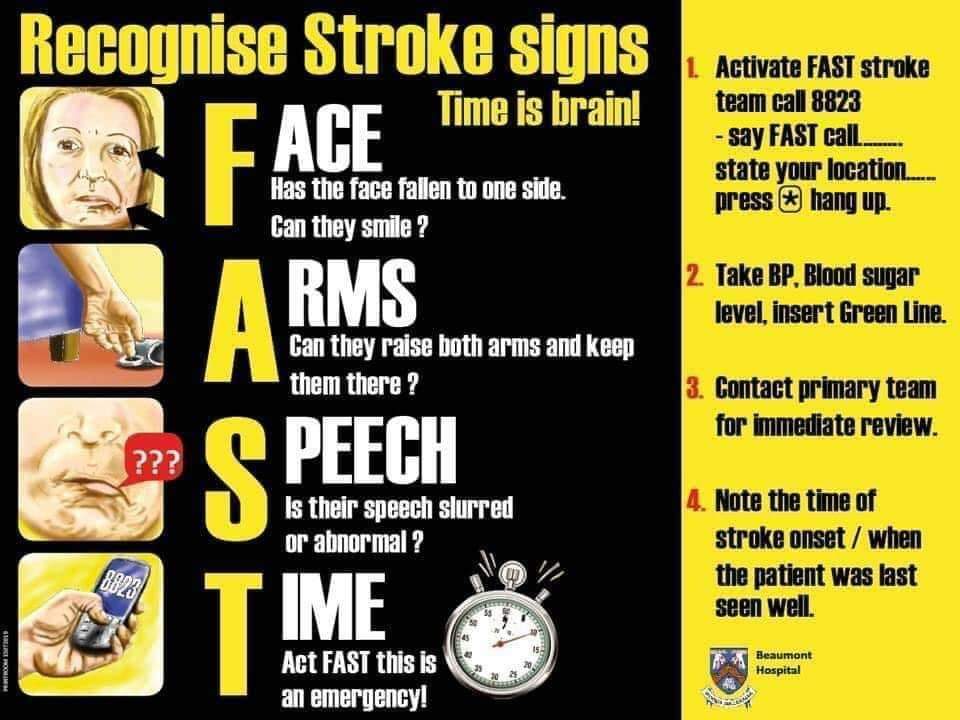 Outside of the group, there is always a need to reinforce the key stroke awareness messages with the Donegal community.
"Our community needs reminding that stroke is a medical emergency and timing is everything – so we need to act FAST.
"Every minute counts. Friends, it's time to have a serious conversation about stroke – the warning signs and impact.
"Let's educate ourselves to help save ourselves and others.
"Different Strokes for Different Folks thank Letterkenny University Hospital; the Consultants, Doctors, Nurses and Ambulance Teams for the incredible work that they do to save lives and dramatically improve the outcome for people at risk from or suffering stroke."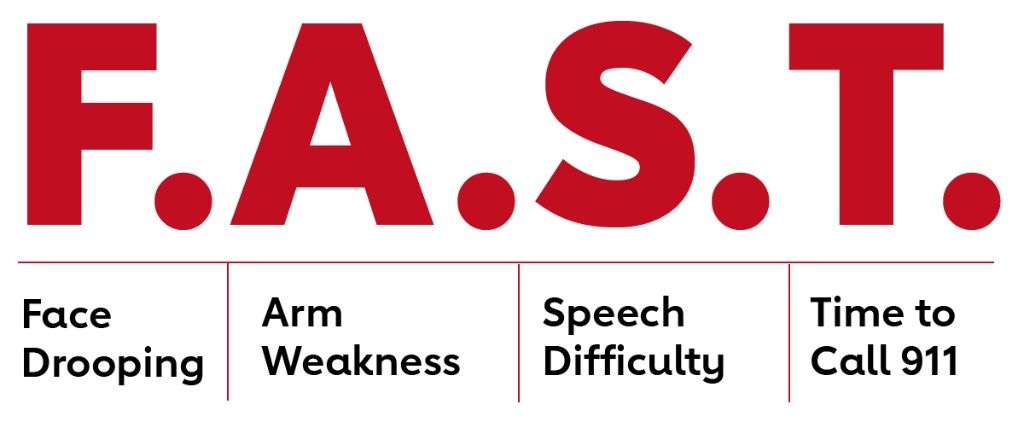 If you would like to connect with Different Strokes for Different Folks, visit their:
Meanwhile, Letterkenny University Hospital is assuring patients that they have worked hard to ensure that the hospital and clinics are safe for appointments and treatment. Separate entrances to the hospital allow staff to manage patients attending the hospital for non-COVID 19 appointments while also managing patients with suspected or confirmed COVID-19.