We'll make it through with your help – that's the message from local businesses ahead of a very different Christmas.
Shop LK has launched an uplifting Christmas video to remind everyone that local stores are still there and working behind the scenes to get you what you need. Shopping local is possible, even during lockdown, thanks to online, click & collect, phone, or delivery options. Watch the video here:
So it's been a tough year, memorable for all the wrong reasons. 
Local business is more important than ever and this is our time to support them and their employees. They are determined to make it thorough and you can help them by keeping your spending local. 
The doors may be closed but behind the scenes all our local retailers have ways of getting you what you need over the next few weeks and for Christmas.
Some are operating online full service with delivery straight to your door, others are offering click & collect and so many more can be contacted by phone or on social media and will help you with your shopping.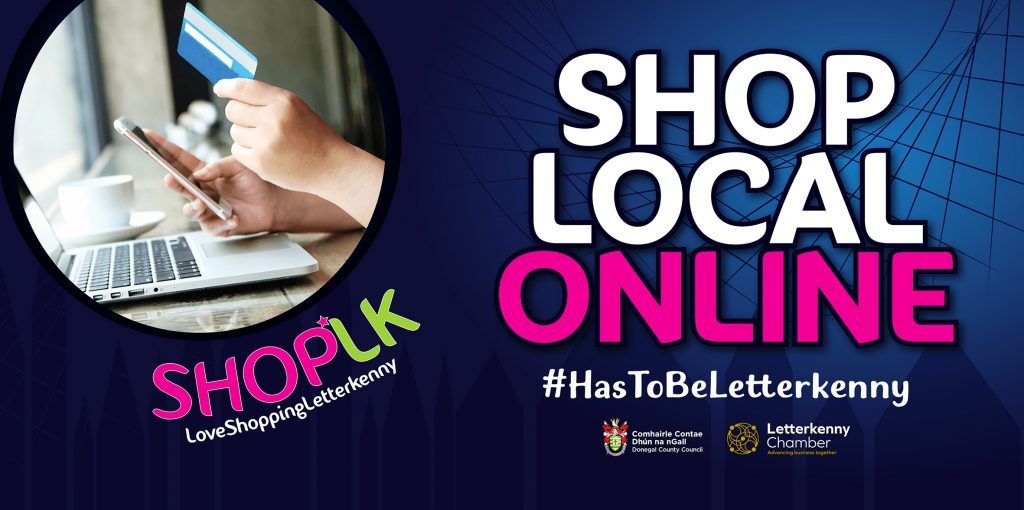 Letterkenny Shops and other outlets are still able to sell you amazing products, services and vouchers over the phone, online, through virtual shopping and on their social media channels.  Whether you're looking for toys for the kids, jewellery for mum, or just a beautiful gift for someone special, you'll find it in your local retailer.  
Here's a handy list to help you start your shopping today: Click here to check out the list and start your Christmas shopping today!
You can buy a Shop LK card by clicking on link : https://shoplk.flex-e-card.ie/delivery
This is our time to support our favourite outlet. They will do whatever they can to make it through. 
Stay safe and support local. #hastobeletterkenny 
Tags: